About the Book
Title:
Please Ignore Vera Dietz
Cover Story: Out and Proud
BFF Charm: Yay!!!
Talky Talk: 2 Legit 2 Quit
Bonus Factor: Vocab, Flow Charts, Cliff Huxtable Award
Relationship Status: I'll Be the Pickle On Your Big Mac
Cover Story: Out and Proud
I love this cover! Good on you, publishers! It's simple, makes good use of color, and the Zippo itself plays a role in the story, so win!
The Deal:
Vera Dietz is a senior in high school and works 40 hours a week as a pizza delivery technician. The first part is unavoidable, and the second is because her dad believes in having a strong work ethic. She is going to pay her way through college and leave the small town where she grew up far behind. Because she is not going to end up like her mom, who left her and her dad when Vera was 12. She is not going to be a pregnant teenager. She did not act on the fact that she was in love with her best friend Charlie. But it still broke her heart when Charlie betrayed her. And now he's dead. And he was blamed for something horrible. And Vera knows she can clear his name. But why would she? She hates him. She loves him. She's numb.
BFF Charm: Yay!!!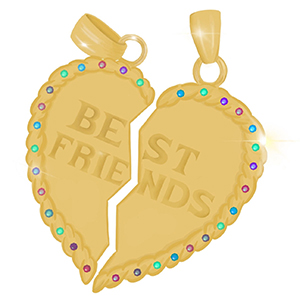 Vera Dietz, I know you don't have any girl friends. And I know that a large part of that is because of Jenny Flick — with whom I share a Christian name — but you know what? I am totes going to hang out in the bathroom, and when Jenny Flick comes in to re-apply her raccoon eyes, I might just 'accidentally' bump into her elbow and hope she pokes an eye out.* Maybe that would get your attention, and then maybe we could talk. I won't expect you to commit to our best friend-hood right away, and I know you're not particularly loquacious (you're too much like your dad! See? I know you so well already!) but I think maybe after this year, you'll be ready for my charm, and we can have a riotous summer before college.
*I would not actually do this. But I would like to.
Swoonworthy Scale: 7
Charlieeeeeeeee!!!!!!!
Even though we know Charlie is dead from the beginning of the book, King lets us see their history throughout the book, and it is sad and sweet and terrible and utterly swoonworthy. I'm going to maybe go out on a limb here for some of you, and compare it to Jennifer and Cameron Quick. Trust.
There's also some nice moments between Vera and a certain fellow delivery technician, but I'll let you discover them for yourself.
Talky Talk: 2 Legit 2 Quit
Amy, Amy, Amy… I thought you promised me you were going to be kinder to animals? Perhaps you meant after this book.
Heed the DNRIP warning, people. Vera's voice is perfect in its authenticity. She's real and raw and still a teenaged girl who wants to maybe have a boyfriend.
Chapters of this book are written not only from Vera's perspective, but also her dad, a dead kid, and the pagoda that sits up on the hill in town, peppering this melancholy tale with different perspectives and bits of humor.
Also, this book just won the Mothereffin' Printz Award!
Bonus Factor: Vocab
Vocabulary is one of Vera's favorite subjects, and she tends to list out her vocabulary words, then use them in sentences to fit her mood. Like this:
Here's me using 'parsimonious' in a sentence.

My parsimonious father doesn't understand that a senior in high school shouldn't have a full-time job. He doesn't listen when I explain that working as a pizza delivery girl from four until midnight every school night isn't very good for my grades….
Bonus Factor: Flow Charts
Vera's not the only methodical one in the family. Her dad is partial to flow charts, and includes them in most of his chapters, where he tries to suss out life's issues and problems. On avoiding the destiny of family curses:
The trick is remembering that change is as easy as you make it. The trick is remembering that you are the boss of you.
(Then there's an awesome flowchart, but I'll let you see it in the book.)
Bonus Factor: Keith Mars Award for Awesome Dadhood
At first, it might seem that Ken Dietz is anything but an awesome dad, what with his self-help books and yoga and not showing his feelings. BUT!!!! Just wait, you guys. It gets beautiful.
Also, it's no secret we enjoy a good adult beverage or 10 around here, but Ken Dietz deals with being an alcoholic –the 'forgot to feed the baby, because I was so drunk' kind of alcoholic– along with his fears for his daughter and what his genes might mean for her own addictive tendencies, with equal amounts of fear and courageousness. Mr. Dietz, your wife was a fool.
Relationship Status: I'll Be the Pickle On Your Big Mac
Anyone who's already read this book will understand the reference in my relationship status, and if you haven't read it, what are you waiting for? This book has everything I look for in a relationship: sincerity, a sense of humor, heartache –and the ability to overcome it. I'm happy to live in the same world in which this book exists.
FTC Full Disclosure: I received neither money nor cocktails for writing this review (dammit!). Please Don't Ignore Vera Dietz is available now.