About the Book
Title:
Queer, There, and Everywhere: 23 People Who Changed the World
Cover Story: More Like This
Drinking Buddy: Um, Hell Yes
Testosterone/Estrogen/Whatever Level: Brave
Talky Talk: Trust, But Verify
Bonus Factor: Mainstream
Bromance Status: I'll March With You
Cover Story: More Like This
Seriously. I love the cute cartoons of the subjects. No stuffy old photographs, nor are we drowning in rainbows and pride. Just recognizable pictures of the people in the book (the illustrations reappear at the beginnings of the chapters).
The Deal:
Biographies of 23 famous LGBTQ people, including Frida Kahlo, Alan Turing, Harvey Milk, and George Takei. Also included is a brief history of LGBTQ people, the current status of LGBTQ rights, and a glossary.
Drinking Buddy: Um, Hell Yes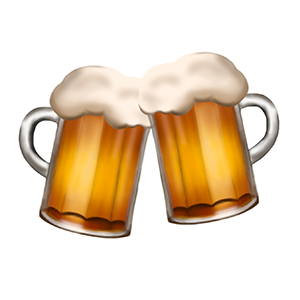 Seriously, can you imagine a party with this group of artists, performers, leaders and reformers? Of course, there were at least three members of the clergy here, so we might have to mind our manners.
Ah, probably not.
Testosterone/Estrogen/Whatever Level: Brave
Despite the recent setbacks, we are living in an era with unprecedented gay rights. It's easy to forget that not too long ago, living as an LGBTQ person was not only forbidden, but illegal and dangerous. That's what makes many of these people's stories inspirational. There's Lili Elbe, one of the first transgender women to seek gender confirmation surgery; Bayard Rustin, who put his experience as a civil rights leader toward the gay rights movement; Glenn Burke, one of the first baseball players to come out publicly; and Father Mychal Judge, who refused to abandon AIDS patients, even when hospitals did.
Talky Talk: Trust, But Verify
The world needs more books about these unsung heroes, if for no other reason than to show young people that they are not alone, they are not freaks, and that there are a lot of other people in the world like them. You are loved.
That being said, the author chose to include some rather dubious entries. In the introduction, she states 'For the purpose of this book, "queer" means anyone not totally straight or not totally cisgender' (non-transgender).
I think maybe the author was too broad in her definition here. Joan of Arc did dress in male clothes, but what the hell else was she supposed to wear into battle, a petticoat? Eleanor Roosevelt and Abraham Lincoln both had relationships with same-sex friends that seemed to be much more than just good buddies. The problem is, it's all speculation. Maybe these people were hiding a love that they simply could not act upon…or maybe not. If an anti-homosexual person used such anecdotal evidence to slander someone, I wouldn't let them get away with it. I feel a lot of well-known LGBTQ heroes (such as Oscar Wilde) were left out of this book, just to include women who liked to wear pants and guys who may have once had a boy crush.
Also, the book opens with Elagabalus. Seriously? Yes, the Roman emperor was very likely a transgender woman who sought a physician to create a vagina for her. However, she was also an incompetent ruler, mentally unstable, a rapist, and a wastrel. A lot of stories about the ruler were circulated by her enemies after she was assassinated, so it's hard to separate the truth from rumors. Just because someone is powerful, doesn't mean they're laudable (Caligula took male lovers as well).
Bonus Factor: Mainstream
I remember about twenty years ago, there was a major e-mail campaign against Budweiser, as they had taken out an add in a French gay publication. Now, it seems companies are falling all over themselves to slap 'pride' on their projects. Gay/straight alliances have become ubiquitous in many schools and transgender people are running of elected office and winning.
The war is not won, not by a long shot. But when a book like this can be published and a straight guy like me has a reaction like 'It's not gay enough'…well, that's progress, right?
Bromance Status: I'll March With You
To the end, friends. A newspaper once referred to Frida Kahlo as 'the wife of painter Diego Rivera.' Let's keep up the fight.
FTC Full Disclosure: I received a free copy of the book from HarperCollins but no beer money.