About the Book
Title:
Read Me Like a Book
Cover Story: Baby Got Back
Drinking Buddy: Mud In Your Eye
Testosterone Estrogen Level: High
Talky Talk: We've All Been There
Bonus Factor: Mommy and Daddy Don't Love Each Other Anymore
Bromance Status: Psychologist
Cover Story: Baby Got Back
I'm not sure how I feel about this evocative and erotic cover. One the one hand, it's certainly eye-catching. On the other hand…I dunno, kind of strikes me as needlessly sexy. Oh well, at least it's not a giant teen face.
The Deal:
British teen Ashleigh 'Ash' Walker doesn't have an enviable life. Her parents constantly fight, she feels increasingly isolated from her friends, and she has no plans for after high school. Her boyfriend, Dylan, is a nice enough guy, but there's just no spark.
Then she meets Miss Murray, her new English teacher. A young woman, probably just out of college and only about five years older than Ash. Miss Murray, who bonds with her students in a way that has never happened to Ash before. She makes her kids care about poetry, she even reads ones with bad words in 'em. And–Ash isn't technically supposed to know this–she's a lesbian.
Ash is enthralled, and quickly finds excuses to talk to Miss Murray even after class, or to have a coffee with her occasionally. Soon, Ash begins to wonder if she views Miss Murray as more than a mentor. Maybe even more than a friend. Does this mean Ash is gay? And is it possible her teacher might return these feelings?
Drinking Buddy: Mud In Your Eye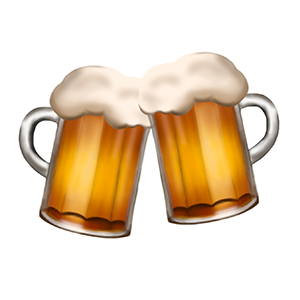 I liked Ash. Kessler does a good job of capturing teenage awkwardness, hope, and excitement. Ash fights with her friends but cannot live without their companionship. She's attracted to Dylan, but there's no real bond. And she just wishes Mom and Dad would quit fighting and go back to the way things were.
And on top of all that, she's coming to terms with her sexuality.
Testosterone Estrogen Level: High
High school is a time of new experiences. First speeding ticket, first kiss (for some of us), first love, first breakup, first car. Ash and Dylan have another memorable first. But, like many first times, it was more awkward than special and more painful than fulfilling. Ash begins to think it's not so much about Dylan, but the whole 'being with a guy' thing that's not doing it for her. Maybe it's time to move on.
Except the little nitwits don't use a condom. What if she's pregnant? Who can she talk to about this?
Miss Murray? I have a problem…
Talky Talk: We've All Been There
Hey, we've all had that special teacher that we wished we could be friends with…or maybe more. Ash's interest in her teacher wasn't so much an LGBTQ issue, but just the typical teenager hoping that they could have some extracurricular time with a favorite teacher. And maybe some physical education as well.
Fortunately, Miss Murray is quick to realize what's happening, and draws some strict boundaries. But gay people are often suspect, and Ash's obvious interest is noticed by the other students. What starts off as an innocent crush may have serious repercussions for her teacher.
A great book about the ambiguous relationship between educator and student.
Bonus Factor: Mommy and Daddy Don't Love Each Other Anymore
So Ash, while dealing with adult situations, is still somewhat of a girl at heart. With everything going on in her life, she doesn't need parents constantly fighting, a father who no longer lives at home, or to have to hear about Elaine from accounting. This is one of the reasons she falls so hard for Miss Murray: she's someone who listens.
Bromance Status: Psychologist
Great book for kids who need it. I'm not gay, but some of the struggles are universal. You know, like the parents' divorce. The fighting. The hiding in your closet or helping your friend with his chores just so you didn't have to hear those screaming voices which haunt you to this very day…
Yeah, um, other people might really relate to this.
FTC full disclosure: I received a free ebook of this title from the publisher. No money or liquor exchanged hands.