Cover Story: Technicolour Big Face
BFF Charm: Natalie Imbruglia
Swoonworthy Scale: 5
Talky Talk: A.S. King, Mofos!
Bonus Factors: Reality TV, SPED, Awesome Grownups
Anti-Bonus Factors: Dan Scott Award for Awful Parenting, Horrible Sister
Relationship Status: Truly Madly Deeply
Cover Story: Technicolor Big Face
With reality TV being so integral to the story, it would be easy for this cover to go so, so wrong. But it's not surprising that the dreaded Big Face kind of works here, since A.S. King has the BEST covers. I like how Gerald looks like he's trying to drown out the noise, and I'm always a sucker for a cool font.
The Deal:
Gerald Faust has been a household name ever since he was 5 years old, with his stint on reality TV having earned him worldwide notoriety that he still hasn't been able to shake. Never mind that it was 12 years ago, and Gerald is really working on the anger issues that had attracted so much attention in the first place. It's like everyone's counting on him to snap. And with the clueless parents, horrific sister and jerk schoolmates that Gerald has…he just might.
BFF Charm: Natalie Imbruglia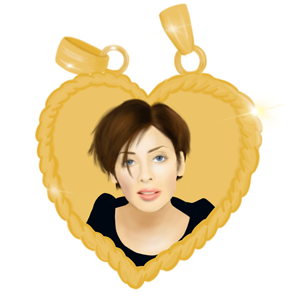 I'm torn, y'all. I can't decide on what I'd like to be to Gerald, because I just want to send him love for each aspect of his life. Even though he has a better handle on his anger than he once used to, I must admit that he scares me sometimes. But he's trying so hard to change, and he's been at the mercy of others for so long, that I can't help loving and admiring him.
However, I'm still reluctant to make Gerald my bestie, even if his admission that he's never had a friend broke my heart. I'd also like to be the older sister that he never had (despite him actually having two sisters—one decent, one HORRENDOUS). Or maybe I should just replace his mother, so that I could give him a safe, loving environment. Basically, Gerald should have ALL THE HUGS IN THE WORLD. He could certainly use every last one of them.
Swoonworthy Scale: 5
Gerald works at the concession stand at the local arena, and he has a huge crush on the girl who works register #1. He keeps her at a distance, since his anger management coach has deemed relationships a big no-no. But that doesn't stop Gerald from finding her completely irresistible, and what develops between them is rather sweet. Although there's a part in which Register #1 Girl makes my protective instincts flare up. (Like, NUH-UH—you did not just do that to my Gerald!) But it's an obstacle that their utter cuteness manages to overcome.
Talky Talk: A.S. King, Mofos!
Boxing is a hobby of Gerald's, but it's A.S. King who delivers the knockout blows. She's created yet another distinct, relatable and p-a-a-a-a-infully real protag in Gerald. All those extra a's are for ANGERRRR, which King does a scary good job of tapping into. This book is a bit darker than her previous works, but King packs so much heart and insight and vulnerability into these pages. It's the kind of writing that's raw and honest, that commands your attention. To repeat: It's A.S. King, mofos!
Bonus Factor: Reality TV
Gerald's parents looked to the show Network Nanny for help with their rambunctious son, which only worsened his behay-vyah. In addition to addressing the phoniness of reality TV, the whole subgenre of exploiting children for entertainment is harshly and rightfully criticized. I may not have personal experienced Gerald's situation*, but I had no difficulty empathizing with him. And even though the book has "reality" in its title, the reality TV part never feels gimmicky. It doesn't overshadow the real story; it's just a part of Gerald's history that he's having trouble escaping.
*Not entirely true. When I was 8 or so, my family was featured on a TV documentary show that took h-u-u-u-u-g-e liberties with the truth. Like, practically all of it. Fortch, it aired on another continent, and I'm fairly confident that it won't find a second life on YouTube. (No one is that bored, trust.)
Bonus Factor: SPED
As for the present, Gerald's enrolled in SPED (i.e. special ed) classes. And those kids—esp. the outspoken Deirdre—are truly too cool for school.
Bonus Factor: Awesome Grownups
The SPED awesomeness applies for their teacher Mr. Fletcher, too. And much like Blanche DuBois*, Gerald discovers the kindness of strangers, thanks to a former viewer that he meets.
*Or—let's be real**—Marge Simpson as Blanche DuBois, which is where I first heard it from.
**OMG HAHA I MADE A PUNNY.
Anti-Bonus Factor: Dan Scott Award for Awful Parenting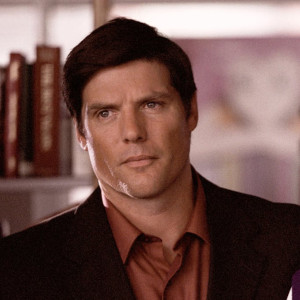 It struck me early on that this book is practically a parenting tome. As in, do not do ANYTHING that Gerald's mother does! Even though she isn't entirely unsympathetic (see next factor), she defintely contributes to the Faust family dysfunction.
Anti-Bonus Factor: Horrible Sister
Tasha, Gerald's eldest sister, is vile and manipulative to the point where it feels like she's holding her family hostage with sheer terror. Never have I been so grateful to be an only child—aside from V.C. Andrews' books, obvs.
Relationship Status: Truly Madly Deeply
I swear that I've made my last reference to '90s Australian pop. Mostly because I've reached the end of the review. And I've also exhausted the ones I know. No, wait—Kylie Minogue! OK, now I'm done.
Anyway. This book captivated me from the start, and it never let up its hold. Our relationship may be intense, but it's one that'll stay in my heart long after the cameras stop rolling and the reunion special has aired.
FTC Full Disclosure: I received my free review copy from Little, Brown. This review was originally posted on Kirkus Reviews in exchange for monetary compensation, which did not affect or influence my opinions. Reality Boy is available now.