About the Book
Title:
Dead Sky Morning (Experiment in Terror #3)
Cover Story: Sailor Take Warning
BFF Charm: Platinum Edition
Talky Talk: Intensity In Ten Cities!!!!!
Bonus Factors: History, Camping
Relationship Status: Can't Live, If Living Means Without You
Cover Story: Sailor Take Warning
Perfectly ominous. This cover makes me want to call out "Get back in the boat!"
The Deal:
At the turn of the last century, an island off the coast of British Columbia was designated by its government as the site of a leper colony. Ships came only every three months to drop off supplies, and the (mostly Chinese) lepers were left to fend for themselves. At least 40 people died there.
And it's also the location for the filming of the next episode of Experiment in Terror, the ghost hunting internet show. That's right, Perry and Dex are sailing out to the island to camp for a couple of days to investigate the rumors about the island being haunted…
BFF Charm: Platinum Edition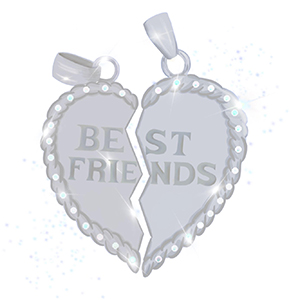 I've already expounded upon just how much I love Perry in my review of the first two books: Darkhouse and Red Fox, but my affection for her just gets deeper with each installment. So much so that sometimes it's hard to watch her going through such a hard time with her feelings for Dex — not to mention the fact that she still doesn't quite comprehend what it means that the supernatural seems to target her everywhere she goes. (Not that I know the answer to that last part, because I don't, but I could at least be a shoulder to lean on.) Because, as any good BFF would, I want to tell her how much she deserves happiness and success, and that we all make mistakes and to stop beating herself up (AND allowing her parents to beat her up).
And as much as I lust after Dex and fully support her feelings for him, if he doesn't shape up in time, I'd want her to find someone who deserved her. (But I hope it's Dex).
Swoonworthy Scale: 10
Yep, 10. Jeezum crow. The tension! The intensity! GAH! The chemistry between Perry and Dex reaches overwhelming highs throughout this installment — from the time they hang out before heading to the island through to the very end, and without giving too much away, let me just tell you that this lady KNOWS how to write a tent scene. Ahem.
One of the author's friends, Mike, was quoted, saying this about how women feel about Dex:
"I want to punch him in the face… with my vagina."
I wish I had said that. I really do.
Talky Talk: Intensity in Ten Cities!!!!!
This is definitely the scariest book in the series so far. In fact, there was one night that I had to leave the hall light on, just so I could see when the ghosts came in my bedroom.
Between the actual scary stuff happening on the island, and the tumultuousness of Perry and Dex's relationship, this episode of Experiment in Terror will keep your emotions running at about, say, Warp 7. Halle's descriptive prose is spine-tinglingly macabre, and add to that the fact that she seems to have found a way to infuse crack into her writing has insured that I'll be waiting around jonesing for my next hit.
Really, though, how often is it that you come across characters who are so deliciously written that you'd be happy reading about them doing just about anything? I mean, at this point Halle could publish Perry and Dex Go To Target or Perry and Dex Sitting on the Sofa Eating a Bag of Chips and I'd still SO be there.
Bonus Factor: History
History! We should learn from it! I love it when the recorded past is woven into a story in a way that changes the way you think. So, erm, this book will ensure that you'll never think the same way about the words "leper colony" again.
Bonus Factor: Camping
I LOVE camping! Well, I love the IDEA of camping, and I LIKE actual camping. However, I love camping equipment — pretty much because I love housewares, and camping equipment is like portable housewares! So camping on a beach? With Dex? Sign. Me. Up.
Relationship Status: Can't Live, If Living Means Without You
It is totally unhealthy how much I want, I NEED this book. I think about it when it's not here, and every time my phone rings I get a thrill in my stomach — thinking it might be the book calling. It's got me in a totally unacceptable frame of mind, but I can't help it. Because I can't forget this evening, or this book's face as it was leaving, but I guess that's just the way this story goes…
FTC Full Disclosure: I received my free review copy from Metal Blonde Books. I received neither money nor cocktails for writing this review (dammit!). Dead Sky Morning is available now.