About the Book
Title:
Reign of the Fallen (Reign of the Fallen #1)
Cover Story: Shiny
BFF Charm: Eventually
Talky Talk: Fast Fantasy
Bonus Factors: LGBTQ+, Superpowers and Magic
Factor: Series Starter
Relationship Status: Still Getting to Know Each Other
Cover Story: Shiny
I love a good skull motif. I'd totally hang this mask+crown on my wall. (I could probably never afford it, given those gems, but I'd take a replica, too.)
The Deal:
In the kingdom of Karthia, change is outlawed, including death. Thanks to the abilities of necromancers who can travel into the Deadlands and bring spirits back to their bodies, few people in Karthia ever die for long. (As long as your family can afford the raising, that is.)
Odessa, the Sparrow, is the favorite master necromancer of King Wylding, who's died an innumerable number of times. On what should be another routine raising of the king, Odessa is shocked when a fellow necromancer dies, apparently thanks to a Shade—the deadly, animalistic creatures the Dead turn into if a member of the living see underneath their shrouds. When the Shade attacks continue to increase in number, Odessa must investigate, for king and country.

BFF Charm: Eventually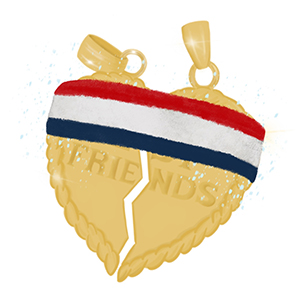 Odessa isn't the warmest person, thanks in part to her upbringing in an orphanage. But she's very talented, and extremely dedicated to her chosen career. She's willing to risk her own life many times over simply because it benefits the people of Karthia. And when she loves, she does so with her whole heart. She's an interesting young woman, and it might take some time—and hard work— to get into her good graces, but I think it would be worth it in the end.
Swoonworthy Scale: 7
I can't go too much into detail here, because spoilers, but Odessa's bisexuality comes into play in Reign of the Fallen in a way that doesn't make it seem like a plot device (see Bonus Factor: LGBTQ+ below) and is very believable, even when you take into account the unusual circumstances surrounding Odessa's relationships.
Talky Talk: Fast Fantasy
From the very first page, Reign of the Fallen takes off at a very quick pace. Although it's not hard to keep up with the main story, the world building and backstory of Karthia struggle to match the plot's velocity. Marsh obviously thought a lot about what makes this world unique, but too few details made it into the book.
Bonus Factor: LGBTQ+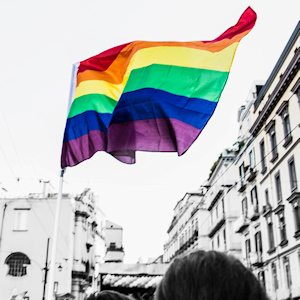 In addition to Odessa being bisexual, there are other gay and lesbian characters in Reign of the Fallen. None of their sexualities become an "issue," however; apparently love is love is love in Karthia. I appreciate Marsh incorporating non-straight relationships into a genre (fantasy set in a pre-technology age) that often doesn't.
Bonus Factor: Superpowers and Magic
In Karthia, there are five types of magical gifts. Necromancy, control of beasts, and control over the weather are three of the five, and the ones that play the largest roles in Reign of the Fallen. I can't quite decide which I'd prefer to have myself, but I know that necromancy is likely lowest on the list. (I can imagine how bad the Dead smell, and that's not something I'd want to force on others.)
Factor: Series Starter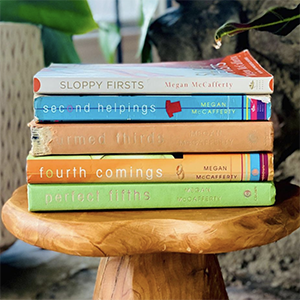 Reign of the Fallen is the first book in a series. The book wraps up nicely, and doesn't end with a cliffhanger, but it's pretty obvious that there's more for Marsh to tell.
Relationship Status: Still Getting to Know Each Other
We didn't hit it off as well as I'd hoped we would, Book, but there's enough chemistry between us that I wouldn't turn down a second date. I just hope the next time we get together that you're a little more open about your past. I want to get to know the real you, not just the surface you.
Literary Matchmaking
FTC Full Disclosure: I received a copy of this book from Razorbill, but got neither a private dance party with Tom Hiddleston nor money in exchange for this review. Reign of the Fallen is available now.