Cover Story: Fast Car
Drinking Buddy: Sure
MPAA Rating: R (intense action, alcohol, tobacco)
Talky Talk: Warning–Rant Coming
Bonus Factors: The 2000s
Bromance Status: Whaaazup?
Cover Story: Fast Car
An okay cover, but it really could be the cover of a hundred books. I'm not sure which guy that's supposed to be.
The Deal:
Luna Iglesias has an okay life. She enjoys working in her family's movie theater, she has some close friends, and things are more good than bad. But money is tight, her father has passed away, and her mother, a legal immigrant from Spain, knows that her status could suddenly change at any time.
When Luna's best friend, Samantha, sets her up to take the fall when she's caught shoplifting, Luna is crushed. She's never been betrayed like that. So in this world of cell phone videos, Luna gets her revenge. She posts a video of Samantha drunkenly telling the camera what she really thinks of her classmates. The next day, Samantha is the biggest outcast of El Dorado high. Luna immediately regrets what she's done, but you know what they say about a can of worms…
And then Samantha tries to kill herself.
In the aftermath, the horrified students are left with nowhere to turn…but corporate America. The heads of Limbo, the social media organization where the Samantha tape was posted, come to the high school and lecture on the dangers of cyber bullying and to present the class with a challenge: To live for an entire school year with only technology from 2000 or earlier. No modern laptops or cell phones. No vaping. No digital music. Anyone caught using anything from before the W. Bush presidency will be kicked out. And Limbo will know. They always know. But those who win will have their college paid for. Isn't that worth the price?
Luna sees this as a way to fund college and to make up for what she did to Samantha. But of course, this faceless corporation may not have the kids' best interests at heart…
Drinking Buddy: Sure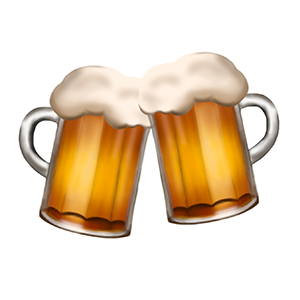 Luna was another one of those likable characters in a YA book that just didn't stand out. She was of Spanish (as opposed to just Latinx) heritage, which was a new one for me, but other than that she was like a hundred other intelligent, shy, lower-middle class heroines. Quite frankly, I would have respected her more of she'd just punched Samantha when she tried to pull that shoplifting stunt.
MPAA Rating: R (intense action, alcohol, tobacco, attempted suicide)
We keep getting hit with chapters about how Luna is now trapped in a prison cell, so we know that things are going to go badly. And we do get some powerful messages about the dangers of social media, online bullying, and spending too much time online. But the dead animals in the woods, the mysterious locked room at the school, and the Willy Wonka-like corporate headquarters stretched my imagination.
"Dude, someone cut my brake lines. Bummer. Who's up for burgers?"
Talky Talk: Warning–Rant Coming
We all know that 'reality' TV is very heavily scripted, and the Retro challenge is no exception. The Limbo people set up a lounge right in the school, just to give everyone a taste of what life could be like if you didn't have you nose stuck in your phone all day. Fun challenges, TV exposure, and the the thrill of just being a little different than everyone.
For a book, it works. For realistic fiction, it's ridiculous, especially from a teacher's point of view.
For starters, this hip retro lounge they built in the school, with all the vintage pinball machines, old arcade games and other stuff…so whose classroom did they take over? And the PA announcements about challenges during school hours…that would make me a little stabby. Publicly condemning a kid for looking at pornography on his own phone? How's that not bullying? Oh, and Limbo employees manhandling students during school hours? Yeah. No.
Also, we live in a world where technology in the schools is ubiquitous. But there is no exception in the Retro contest for education, so teachers have to come up with alternate assignments. I've had to deal with kids who've had their technology privileges revoked, and it basically requires the teachers to write an entire new curriculum for one or two kids. I think the staff would be in open rebellion instead of having students print reports on kitschy old printing presses. Of course this school appears to have no teachers or administrators, with our heroes constantly breaking in the building after hours using a well-placed wad of gum.
Also, the rules of the contest specifically state that it's the physical technology that's forbidden, not the online stuff. I mean, I first got on the internet in 1990, so anyone who wanted to invest in an antique computer would still be able to go online, provided they didn't try to stream anything. Same with everyone getting land lines. Cell phones were 1980s technology, if you just used them to talk.
Oh, and the kids frequent a diner that no one knows about because it doesn't show up on Google searches so it's still undiscovered and unspoiled. I'd buy this if it were located in some remote neighborhood or something, but it's at the mall.
Also, I don't care how evil a corporation is or how ruinous a contract, anything signed by a minor has no legal standing.
Bonus Factor: The 2000s
I guess the 2000s (a decade when I was long out of college) is like the 1960s and 70s were to me: a remote epoch of good music, archaic technology, and strange traditions. But it's like I tell teenagers who want to romanticize the 1980s: you only like that decade because you didn't have to live through it.
Bromance Status: Whaaazup?
I know the authors wanted to take us on a stroll down memory lane, with phones you couldn't carry around and cassette tapes, but it just struck me as a couple of aging Gen Xers (like me) fondly remembering the old days.
FTC Full Disclosure: I received a free copy of this book from the publisher, but no money or vintage Super Nintendo games.
Literary Matchmaking
Nerve
Jeanne Ryan's Nerve also deals with a dangerous corporate contest.
Dare Me
As does Eric Devine's Dare Me.