Cover Story: On The Road Again
Drinking Buddy: Son, Can You Play Me a Memory?
Testosterone Level: What's Your Name, Little Girl?
Talky Talk: If I Only Had a Dollar For Every Song I Sung…
Bonus Factors: Playin' in a Travellin' Band, All My Rowdy Friends, Little Sister
Bromance Status: Summer of '69
Cover Story: On the Road Again
Once again, someone's made an evocative cover with just a couple of pieces of clip art. A book about a drummer on the road, and a cover of a drummer. On the road. End scene.
The Deal:
Zach is the drummer for the Sock Puppets, a high school band trying to make it in the Los Robles, CA music scene. Zach's loyalty and hard work pay off when his bandmates kick him out in favor of a rich kid whose parents will buy them new equipment and have access to a recording studio.
But this turns out to be a blessing. Bad Habit, a college band–well, a band with college-age guys–invites Zach to drum for them on their tour of the highly competitive Montana/Idaho/Alberta market. Zach's going to spend his summer living the life of a real rock musician: skeezy bars, dishonest promoters, moving your own equipment, road fatigue, and Denny's. Live the dream, man.
Drinking Buddy: Son, Can You Play Me a Memory?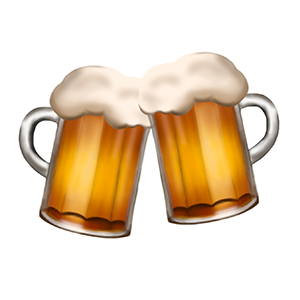 Now Zach is a bit of a Boy Scout. In fact, his bandmates quickly give him the nickname 'Den Mother' for his responsible attitude and his clean-cut life. But that's why I like him. If Zach were a kid who drank, used drugs and took advantage of the barflies, he would have been just another nameless wanna be. It's funny to see unworldly Zach experiencing his first summer away from home from the back of a mobile home, driving between gigs.
Testosterone Level: What's Your Name, Little Girl?
On the one hand, this is the most straight-laced rock band ever. Glenn, the lead guitarist, actually chastises Brad, the lead singer, for underage drinking (Brad's probably nineteen or twenty). And Zach's parents, who initially refuse to let him go on the road, relent when they realize that the previous drummer had been kicked out of the band for using drugs. On the other hand, this is life on the road. They're forced to confront burglars in the trailer, roaches in their motel room, violent drunks, bar food, drug dealers, and women who just love the guys from the band. It's a nice PG-13 mix.
Talky Talk: If I Only Had Dollar For Every Song I Sung…
Zach drives home how drummers are often the forgotten members of a band. They're not showmen like guitarists or the face of the band like a singer. They have more equipment to deal with than anyone, have to maintain the band's rhythm, and yet are often regarded as monkeys with sticks. In fact, every chapter contains a hilarious drummer joke:
What do you call a beautiful woman on a drummer's arm?
A tattoo
Bonus Factor: Playin' in a Travelin' Band
As Bad Habit plays the towns of Billings, Bozeman and West Yellowstone, Zach gets to experience small town USA, with its diners, coffee shops, bars, and local characters. Okay, maybe Montana isn't the most exciting place to spend summer vacation, but it beats the lawn and garden job Zach's father lined up for him.
Bonus Factor: All My Rowdy Friends
So Glenn, the guitarist, is a talented musician and songwriter with a lot of great ideas for songs and new directions for the band. And Brad, the founder of the band, wants things done his way. Zach attempts to play mediator, promoting Glenn's ideas without subverting Brad's authority.
That'll be easy, right? Musicians are known for their flexibility and lack of ego. What could go wrong?
Bonus Factor: Little Sister
That's my little sister, Katie. Fortunately, all my friends were dorks.
Zach hasn't totally cut ties with his old band. Take his old bassist's little sister, Kimberly. They have kind of a flirty thing going on before he goes on the road. Things really crank up right before he leaves. Now he has someone to write to, someone to tell about life on tour. Until Kimberly's ex starts talking trash about Zach while he's not there to defend himself. And Kimberly buys it! Now Zach is bitter, angry, and sullen, nursing a broken heart.
He may become a rock star yet.
Bromance Status: The Summer of '69
Maybe this book will never play the big arenas, but it's always going to have that one crazy summer on the road. Rock on, dudes. Rock on.
FTY Full Disclosure: I received no money for writing this review. Road Rash is out now and has the manliest author photo of any book, ever.