About the Book
Title:
Roar (Stormheart #1)
Cover Story: Turn Arrrrroooooound
BFF Charm: Heck Yes
Talky Talk: Fantas(y)tic
Bonus Factors: Family of Choice, Unique Magic
Factor: Series Starter
Relationship Status: Already Scheduled a Second Date
Cover Story: Turn Arrrrroooooound
The colors on this cover really speak to me, but I wish there was less going on, text-wise, so that imagery became the focal point. As it is, my eyes aren't sure where to look or what to focus on. Also, this is such a "YA fantasy" cover. Not saying that's a bad thing, since I'm drawn to it, but this doesn't stand out from the crowd.
The Deal:
Aurora Pavan is the daughter of a queen. As such, she's expected to grow up to rule her kingdom and protect it from harm. And in Aurora's world, that means dispelling the semi-sentient storms that threaten her kingdom each Rage season before they lay waste to the capital.
But Aurora doesn't have the magic it takes to destroy the storms, even though she and her mother have been assuring their people for years that she does. They turn to an arranged marriage with the powerful son of another kingdom, but Aurora quickly learns that not all young royals are decent human beings.
Then Aurora discovers that not all people with the storm magic are born that way. So she sets out with a group of storm hunters with the goal of finding magic for herself so that she can lead her people the way she wants.
BFF Charm: Heck Yes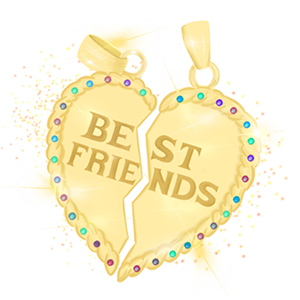 At the start of Roar, Aurora is a somewhat typical princess. Smart, poised, willing to do what it takes to protect her people and lands. She's also more than a little naive, having rarely left the palace and having pulled away from most people she once considered friends to keep her secret a secret. When she heads out with the storm hunters, she quickly learns that all of the books she's read didn't prepare her for life in the real world, nor did they teach her the real truth of life outside the palace walls. She's not afraid of hard work, however, and though she bristles when her naivety rears its head and she's put in her place, she learns from the experiences and isn't afraid to admit that she's wrong. She'd make a brilliant queen, with some maturing—she's very quick to jump, rather than thinking things through—and is well on her way to proving that by the end of the novel.
Swoonworthy Scale: 8
When Aurora first meets her husband-to-be, she's charmed into thinking that an arranged marriage with him won't be so bad. Thankfully, for both Aurora and readers—gotta give major pants to Cora Carmack for not dragging out the deception—she quickly realizes what he's really all about. So she goes looking for other avenues to help her become a proper ruler and literally runs into a handsome, somewhat brusque storm hunter who might be the answers to all of her prayers, if you know what I mean.
The swoon in Roar toes the line between believable and instalove, but never crosses over. The chemistry between Aurora and her MLSH (mysterious loner storm hunter, natch) is HOT, even when they're at odds, and there are some seriously swoony passages in the book that make it easy to buy in, fully, to the feels.
Talky Talk: Fantas(y)tic
Roar is Carmack's debut YA novel, but the world-building, characters, and quality of writing are of a caliber that gives credence to the "New York Times and USA Today bestselling author" status on the novel's cover. (Though, I do know full well that those qualifiers don't always mean a book will be good or well-written.)
On the surface, Aurora's story doesn't stray too far from traditional YA fantasy tales featuring princesses and magic—there's even a little of the "chosen one" trope about it—but it's the unexpected twists that make the tale unique. For example, Aurora finds out early on that her betrothed is a dick; other YA fantasies might drag this out for many chapters, if not whole books, making it hard to believe that the main character of the story is the strong, intelligent woman we're told she is. Aurora is flawed, but she learns from her mistakes, and it makes her a more realistic character.
Bonus Factor: Family of Choice
When Aurora sets out to find magic, she joins up with a band of outcasts from all over the world with various mysterious and/or tragic and/or questionable backstories. They're not all nice people, and Aurora doesn't get along with all of them, but their powers combined make for a formidable force and a great set of teachers for Aurora. They also bring much-needed diversity into the book; they're from separate countries and therefore differ in both culture and color of skin. (Unsurprisingly, Aurora is pale-skinned with blonde hair.) I love reading about found families like theirs, and I hope we get to learn more about them in future books in the series.
Bonus Factor: Unique Magic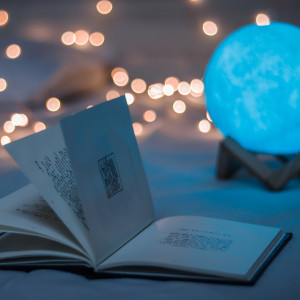 The idea of semi-sentient storms is both scary and utterly cool. It's a unique twist on elemental magic, and there's much to explore about the way people use it and the way it all works. Cormack gave us a glimpse into the inner workings in Roar, and I assume there will be more to learn in the sequel(s).
Factor: Series Starter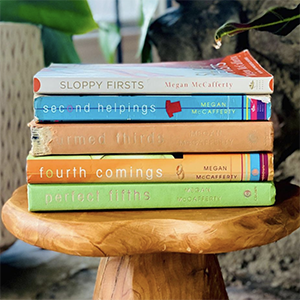 There are no sequels for Roar on Goodreads currently, but given that it's a #1, I think there will be more to come. Also, Aurora's story is nowhere near finished, and even though Roar didn't end on a cliffhanger, I'll be mad if that's where our time together ends.
Relationship Status: Already Scheduled a Second Date
I'll come right out and say it, Book: I'm a fan of yours, and I want to get together again, soon. You sucked me in with your story and swoon and surprised me with your twists. Your characters intrigued and entertained, and I am here for wherever you go next, as long as we can do it together.
FTC Full Disclosure: I received a copy of this book from Tor Teen, but got neither a private dance party with Tom Hiddleston nor money in exchange for this review. Roar is available now.