About the Book
Title:
Rose Under Fire (Code Name Verity #4)
Cover Story: Perfectly Respectable
BFF Charm: Yay!
Talky Talk: Intensity In Ten Cities
Bonus Factors: Historical Fiction, Feminism, Poetry
Relationship Status: This Book Is My Co-Pilot
Cover Story: Perfectly Respectable
Sure, this cover is a little bit boring, but it's better to be bland than to bring shame to yourself by parading around with a Big Face cover in front of polite society. No one will judge you for keeping company with planes, a cloudy sky, and an iron gate, and the floating red scarf adds a touch of drama while keeping things classy. Just don't forget to sit up straight while you're reading, young lady.
The Deal:
Rose Under Fire is a companion book for Code Name Verity, and if you're read the latter, then there is no need to read this review any further since you already know that you will love this book. CASE CLOSED. (But I hope you'll continue along with me anyway, just so we can geek out together.)
If you haven't read Code Name Verity, fear not! You will still immensely enjoy Rose Under Fire, although you'll savor it even more if you pick up a copy of Verity first.
So! It's 1944, and 18-year-old Rose Justice has recently begun flying for the Air Transport Auxiliary, a team of civilian pilots (including a certain badass named Maddie) who serve as couriers for planes, supplies and military personnel. As an American, Rose is relatively new to the horror of World War II and is aching to do her part to end it, so when she gets sent to France, it seems like her dream opportunity. But it quickly turns into a nightmare when she is captured by the Germans and sent to Ravensbrück, a women's concentration camp. Surrounded by death and despair, Rose joins forces with a motley crew of prisoners who are determined to expose the Nazi atrocities to the world, since even if they never find freedom, they can still liberate the truth.
BFF Charm: Yay!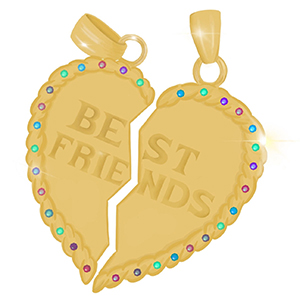 Considering that I'm already besties with Maddie and Julie from Code Name Verity, I didn't think I could rustle up any space on Kindred Spirit Street for Rose to move in. But it only took a few pages for me to throw up a "Sold" sign and roll out the welcome mat for my newest neighbor in Bestie Town. Rose is an absolute marvel. Her pilot skills and her plucky attitude make her special, but overall, she's still just an ordinary gal from Pennsylvania, which makes her endurance at Ravensbrück nothing short of phenomenal. I loved her no-nonsense style, her compassion, and her remarkable courage, and even though I'll never be able to relate to her experience in the concentration camp, it never stopped me from connecting with her soul. Pardon my French, but Rose is a fucking hero, and if she shared a BFF charm with me, I would wear my half like a medal of the highest honor.
Swoonworthy Scale: 3
The turmoil of this story is more than enough to get your heart racing and your pulse pounding, so much so that if there was an abundance of romance, it might shut your ticker down completely. But while this novel is primarily focused on the bonds of female friendship, I had to throw in a few swoon points for the deepening relationship between two Verity characters (I'm sure you can hazard a guess) because it made me EXTREMELY happy.
Talky Talk: Intensity in 10 Cities
Here's the thing about Elizabeth Wein. She makes history, i.e., something that has already happened, into a suspenseful experience. As you tear through the pages, her piercingly precise words feed your brain with facts in the same ferocious manner that they deliver action and send you hurtling back in time to a world that feels alarmingly present. As if that wasn't impressive enough, she maintains all of this nail-biting tension even after revealing the end of the story less than halfway through the book. That's some mad skills, y'all. With that said, the last few chapters of the novel felt anticlimactic to my adrenaline addicted brain, and I wonder if the conclusion of Rose's story might have been better served with an epilogue.
Given the rich history and turbulent drama already filling the pages, it would be easy for the protagonist's voice to be completely overwhelmed. But the vitality of Rose's perspective is unwavering (though not as dynamic as the supporting characters) even as it evolves with her transition from small-town girl to prisoner of war. The journal entry style of the novel allows you to become deeply intimate with Rose's emotions, which also means you become hauntingly familiar with the darkness of war. In other words, this book is not for the faint of heart.
Bonus Factor: Historical Fiction
If high schools replaced their WWII textbooks with Rose Under Fire, I bet kids would learn a hell of a lot more. Wein's research is impressive, and when she waves her magic writer's wand, she transforms dry history into sheer entertainment. I had a blast learning about everything from doodlebugs to "Taran," and while I can't say I enjoyed learning about life in a concentration camp, it's the kind of education that should be required for every single person on the planet.
Bonus Factor: Feminism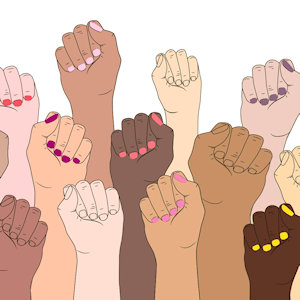 Rose already bucks the gender roles of the 1940s with her pilot status, but it's not until she enters Ravensbrück that she's exposed to truly inspiring female role models. These women are strong and empowered, and their refusal to conform to society's standards isn't just the reason they landed in prison—it's also the reason they have any hope of survival.
Bonus Factor: Poetry
I'm usually a Fred Savage when it comes to poetry books, but the poems that Rose composes are breathtaking, and they're scattered sparingly throughout the book. Her verses bring a stark sort of beauty to the story, especially in contrast to the ugliness of violence and despair surrounding her.
Relationship Status: This Book Is My Co-Pilot
Rose Under Fire took me on a soaring adventure through history, and together, we braved terrifying storms and explored fascinating terrain. Thanks to its steadfast guidance, I experienced the inspiring heights of human courage while navigating through the pitch black horror of war. We didn't form the same emotional bond that I share with Code Name Verity, but our time together certainly left an impact on me that I won't soon forget.
FTC Full Disclosure: I received my free review copy from Disney-Hyperion. This review was originally posted on Kirkus Reviews in exchange for monetary compensation, which did not affect or influence my opinions. Rose Under Fire is available now.