About the Book
Title:
Prince Charming (Royals #1)
Cover Story: Bubblegum Bling
BFF Charm: Yay
Talky Talk: Fizzy Fun
Bonus Factors: An American Princess, Scotland, Future Installments, The Royal Wreckers
Relationship Status: Whirlwind Romance
(Psst: If you're confused and wondering if you read a different book, this book used to be titled "Royals" and was renamed later.)
Cover Story: Bubblegum Bling
I love a good pink. The title bling is cute and eye-catchy. After reading the book, though, this original cover doesn't really vibe with chill Daisy or even up-tight Ellie. Were they trying to capitalize on The Princess Diaries fanbase, mayhap? It does get across that you're in for a fun and light jaunt, so I'll give it that.
Looking at the new cover, I think the cute cartoons and focusing on the pop of red of Daisy's hair are better good choices. It does go along better with its sequel, though the baby pink is still A Choice.
The Deal:
Has your ex-boyfriend ever tried to sell your prom photos to a tabloid? No? Daisy's has. Before her older sister, Ellie, began dating future-king-of-Scotland, Prince Andrew, Daisy didn't have to worry about weird stuff like this happening; she hails from a tiny town in Florida where her Little Mermaid dye-job is a major highlight. But when Ellie comes home for a surprise visit with a shiny new rock on her finger, Daisy realizes her future is probably going to include way more weird shizz and about 100% more bagpipes than it ever did before.
Now instead of going to Key Con in Key West with her BFF, Daisy is spending her summer in Scotland getting to know her future royal in-laws, including Andrew's teenage siblings, Sebastian (the UK's most eligible teenage bachelor) and Flora (the wild-child princess). The tabloids are painting Daisy as some kind of royal-hunter, out to get Prince Sebastian just like Ellie did with Andrew, but there are plenty of people—like Miles Montgomery, Seb's best friend—who mean to make sure that never happens.
BFF Charm: Yay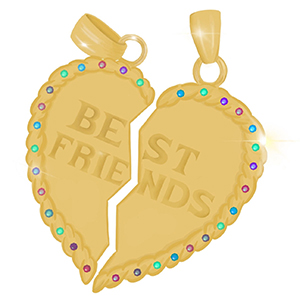 Daisy is just the kind of person I'd have picked as a best friend during high school: down-to-earth, geeks out over her favorite authors, goes with the flow, and keeps a wicked sense of humor in her arsenal. She doesn't have a particular passion, so she's always trying new things, from photography to music lessons, to see what gets her going. As evidenced by her great friendship with Isabel, she doesn't forget her best buds when things get crazy. Plus—bonus!—if we were friends, I bet she'd invite me along to Scotland sometime, where we'd hobnob with all the cute boys while wearing expensive but classic clothing; so, hey, Daisy—here's a friendship bracelet I made just for you!
Swoonworthy Scale: 7
Two hot people meeting and disliking each other for reasons that lead to plenty of snark is my romance catnip. Seb's best friend, Miles, believes that Daisy is an opportunistic fame-whore and down to bag herself a prince. Daisy, rightly so, is offended at the notion, and believes Miles to be "a tea cozy cursed by a witch to live as a real-life boy." The two are thrown together—very close together—because of that darn paparazzi all-seeing eye, and it makes for some tabloid-worthy sizzles.
Talky Talk: Fizzy Fun
I so appreciate the excellent way Rachel Hawkins can turn a phrase. It's one of my favorite things about her books. The dialogue and inner monologues are quippy and humorous without feeling too cutesy or try-hard as can often happen with a light-hearted read like this. My e-book is positively pastel with all the highlighted lines I found myself smiling at and appreciating, like, for instance:
When Daisy meets Sebastian, who is an unearthly kind of gorgeous:
I get a handshake instead of a hug, which is probably for the best as I think a hug with this boy might count as sexual contact. Still, his hand is warm and strong, and yeah, this is the same as third base with a regular boy.
When Daisy spots something in Miles' foyer:
Shoe trees. What teenage boy even knows what those are, much less uses them? But then I remember I'm here on a mission, and I don't have time to marvel at how Miles might be a time traveler from 1812.
Or whenever Daisy and Miles snipe at each other:
"…We could go to lunch, have them take pictures there. There's so much less potential for permanent maiming at lunch. Unless you do that thing with your face," I add to Miles. "I can't be responsible for maiming you if you do that thing with your face."
Looking back, I do wish Ellie and Andrew could've been more fully fleshed out, and I wouldn't have minded more details about the royal goings-on (as unlike Daisy, many of us would love to live vicariously royal-adjacent), but overall it was a breezy read that went down easy like a sweet glass of lemonade on a hot day. Bring this one to the beach and I promise it will keep the clouds at bay.
Bonus Factor: An American Princess
This book feels very prescient right now with Meghan and Harry's wedding coming up so soon (though Ellie is totally marrying a William, not a Harry).
Bonus Factor: Scotland
The accents, the kilts, the Highlands, the multitude of romance novels. Fact: Everything is at least 20% more romantic in Scotland. I can't prove this, but it must be so. Daisy puts it best:
One of my favorite things about Scotland so far is that the unicorn is their national animal. You can't really hate a country where that's the case.
Bonus Factor: Future Installments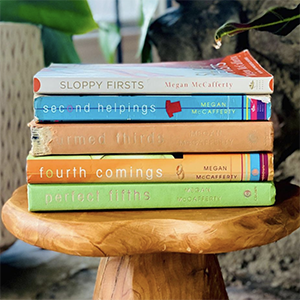 According to Goodreads and some other internet buzz, it looks like there will be another installment, perhaps in the form of a companion piece, focusing on one of the other characters we met? I just realized that there was a scene where Daisy and Ellie go shopping for wedding outfits and we didn't even get to hear about the final looks, and you can't have the specter of a royal wedding hanging about without describing the pomp and circumstance!
Bonus Factor: The Royal Wreckers
AKA Seb's clan of best friends from boarding school, who are fiercely loyal and slaves to a good time. A goofy, tight-knit group of friends is always fun to read about.
Relationship Status: Whirlwind Romance
Our stolen moments together flew by, Book, and before I knew it we were being forced to part ways. This can't be the end! I'm not ready to settle down into a full-blown commitment, but I need to see you again—maybe you could bring me as your date to the royal wedding! Pick me up in a horse-drawn carriage, will you?
FTC Full Disclosure: I received my free review copy from G.P. Putnam's Sons Books for Young Readers. This review was originally posted on Kirkus Reviews in exchange for monetary compensation, which did not affect or influence my opinions. Prince Charming/Royals is available now.