About the Book
Title:
Rule of Wolves (King of Scars #2)
Cover Story: Carved
BFF Charm: Make it Rain
Talky Talk: First-Rate
Bonus Factors: Cameos, LGBTQ+ Representation
Anti-Bonus Factor: TEABS
Relationship Status: Always and Forever
Red alert! Rule of Wolves is the second book in the King of Scars duology and references plot points and elements of both the Shadow and Bone trilogy and the Six of Crows duology. If you have not read the previous book in this duology (King of Scars) or the rest of the books in this universe, man your battle stations turn away now, as there might be spoilers in this review. If you're caught up, however, feel free to continue below.
Cover Story: Carved
This cover pairs nicely with that of King of Scars, but it—honestly—squicks me out a little. The white looks like bone or ivory, and the red peeking out from under the cuts makes me think of something gory, something that should be inside a body rather than on the outside of a book. It's really quite epic, though; I can imagine this up on a pedestal in a museum somewhere.
The Deal:
War's coming to Ravka, and there's little King Nikolai Lantsov can do to avoid it—but he's going to try like hell to keep it from laying waste to his country and the people he loves. (Yes, even though his "kingliness" is in question more than ever, thanks not just to his familial origins but also the darkness left inside him after the ritual that led to the Darkling's return …)
BFF Charms: Make it Rain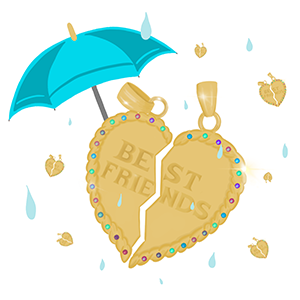 There's real comfort in spending time with these characters. By this far along in the Grishaverse, uh, 'verse, we're all good friends and comrades, even if we've only known each other for a short time. We've made it through battles, pulled off heists, experienced love, faced death, and more. I am deeply connected to each of these folks, and they each deserve a piece of my gold-plated heart.
Swoonworthy Scale: 8
Since this is the second book in this series, I'm going to put it plainly: Nikolai and Zoya are MFEO, and I am very glad that they get to spend more time in Rule of Wolves with their feelings—and each other.
I'm also glad that Nina seems to have found someone—being vague here but if you know, you know—to fill the hole in her heart left by Matthais's death. No one could ever replace him, but he more than anyone would tell Nina that she deserves love and peace.
Talky Talk: First-Rate
Every time I read a Bardugo book with the goal of reviewing it, I'm a little sad that I'll have to do it justice with my own words. (I'm clearly not as gifted as she.) Her writing makes me smile, cry, cheer, and boo and Rule of Wolves is yet another example of her stellar skills. The twists and turns of the story are as applaudable as the wit that shines through in her dialogue; there's no fictional place I'd rather visit than Ravka, no matter its dangers or lack of Internet.
I marked many a passage to save, and here are a couple of my favorites that I can't not share with you.
"You smell like wildflowers. You always do. What can I say to make you stay?" His words trailed off into a drowsy mumble as he fell back asleep.

Tell me it's more than war and worry that makes you speak those words. Tell me what they would mean if you weren't a king and I weren't a soldier. But she didn't want to hear any of that, not really. Sweet words and grand declarations were for other people, other lives.

She brushed the hair back from his face, placed a kiss on his forehead. "I would stay forever if I could," she whispered. He wouldn't remember anyway.
Nikolai leaned against the wall. "I'm sorry we don't visit more often. There's a war on and, well, no one likes you."

The Darkling touched a hand to his chest. "You wound me."

"All in due time," said Zoya.
Bonus Factor: Cameos
Y'all, I YELLED when [REDACTED] showed up. Straight-up whooped while reading. I love them all SO MUCH.
Bonus Factor: LGTBQ+ Representation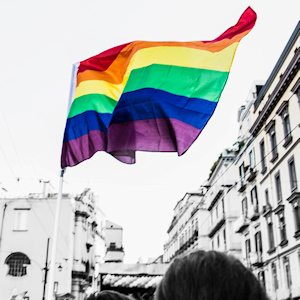 The Grishaverse books have featured queer characters previously, but I enjoyed seeing the representation expand in different ways in this book. Although it wasn't expressly stated as much, a character examined their gender identity in a unique way that tied nicely with the magical system(s) of this universe. I am curious to learn what trans and gender non-conforming folks thought of this, though, as I'm not in a place to accurately judge.
Anti-Bonus Factor: TEABS*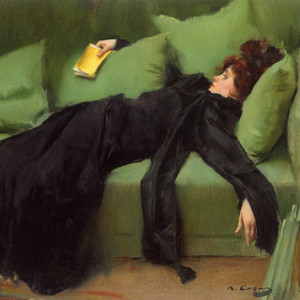 In a letter to fans published before the release of Rule of Wolves, Bardugo mentioned that she wrote this book as a finale of sorts. Which made me read this slower than I might have normally; I wanted to savor every moment I could spend in the world. And while the ending of the book certainly suggests that there could be more adventures to come in the future, I can't help but feel that sadness that comes at the end of a series, especially with that specter hanging over my head. The characters of the Grishaverse are some of my all-time faves, and life won't be the same without a solid promise of more shenanigans to come.
(That said, I'm STOKED about the Netflix series. I am probably getting my hopes up too high, but I just can't help it!)
*As a reminder, TEABS stands for "The End of An Awesome Book Syndrome" or, in this case, "The End of An Awesome Book (series) Syndrome." You can find more definitions of oft-used terms in our lexicon.
Relationship Status: Always and Forever
You and me are endgame, Book, and we both know it. Although we've basically been together forever at this point, our relationship will never be boring and there will always be chemistry between us. I can't wait to grow old together.
Literary Matchmaking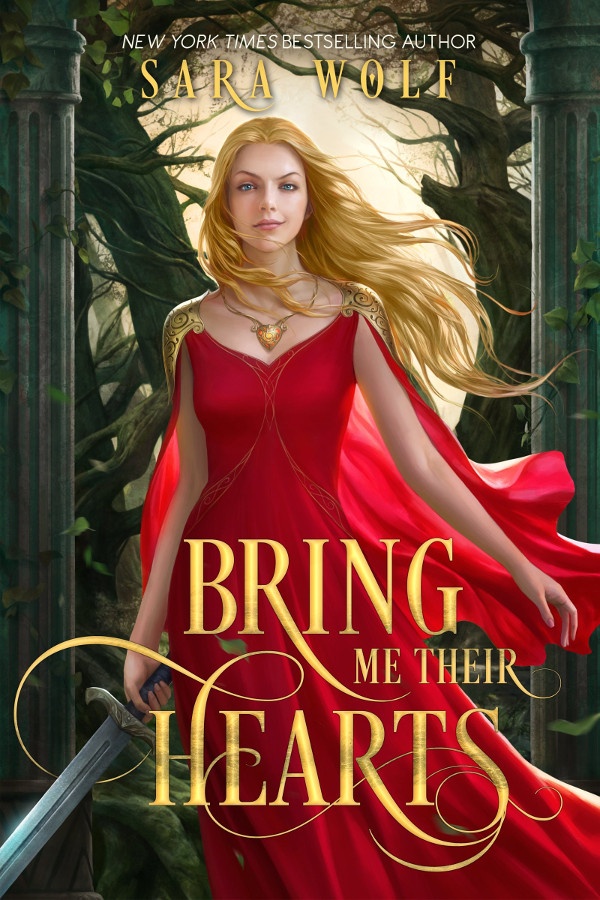 FTC Full Disclosure: I bought a copy of this book with my own money and got neither a private dance party with Tom Hiddleston nor money in exchange for this review. Rule of Wolves is available now.