Cover Story: Sciencegasm
Drinking Buddy: Bottoms Up
MPAA Rating: PG-13 (sexuality, intense action)
Talky Talk: Deal With The Devil
Bonus Factors: Dares, Theater Geeks
Bromance Status: I Guess We All Got A Little Crazy There
Cover Story: Sciencegasm
Based on the cover, I was kind of expecting a science fiction story, something set fifty years in the future where the government can read our minds and we all fly around with jet packs. I was pleasantly surprised to realize this novel was set in our world. Except the part about people debasing themselves in public for fleeting fame. That was pretty hard to swallow.
The Deal:
Good ol' reliable Vee. Always on the backstage crew, never in a leading role. Hunky Matthew flirts with her, but nothing beyond that. But she's got her good friend Tommy, her skills with a makeup brush, and the trust of the drama teacher. And her months-long grounding is almost over…surely her parents realize she never meant to do something like that. Yep, her life is nice and safe. Really, really safe.
Until she discovers NERVE. NERVE is a social media contest, where participants film themselves completing certain mandated dares. Those who do well advance to harder challenges, with the opportunity to compete for swell prizes. Vee, with Tommy as her wingman, gives it a shot. At first, the dares are silly, such as dumping a glass of water over herself in a coffee shop. But Vee proves to be a hit with the viewers. Soon, she finds herself teamed up with Ian, a gorgeous, mysterious boy. The challenges become more risky. The prizes become larger. She quickly realizes NERVE knows more about her than anyone has a right to. She's playing for her most secret desires and facing her deepest demons. And one does not simply walk away from NERVE.
Drinking Buddy: Bottoms Up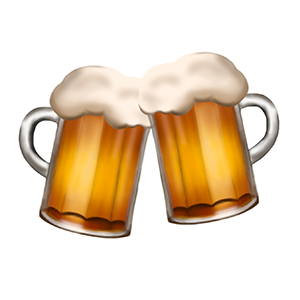 Vee is the type of girl that geeks pine for. I kept projecting myself onto Tommy–the steadfast protector, always looking out, always worrying about her, and always secretly waiting for just that right moment when…yeah, pour me another one.
MPAA Rating: PG-13 (sexuality, intense action)
Vee and Ian make a pretty badass team, but NERVE is the true high-octane gun battle in this book. They're very familiar with the concepts of 'if it bleeds, it leads,' 'tragedy sells,' and 'if one of our contestants accidentally dies, well, it can only help the ratings.' The losers are not going home with a free set of the Encyclopedia Britannica and a lifetime supply of Rice-a-Roni.
Vee does a great job of being the responsible nerd, enjoying the forbidden world of breaking one or two rules…until the stakes suddenly jack up. Humiliating the squares is one thing, but hurting…Tommy? Her parents? Herself? I mean, everyone will know this is all just a game…right?
Talky Talk: Deal With the Devil.
Nerve was a wonderful, faceless enemy, but sometimes danced on the edge of just being a bit too cartoonish. The author does a good job of answering questions about how they avoid prosecution for their obviously illegal actions. Still, the adult in me can't help but see a lucrative personal injury lawsuit in the making.
Bonus Factor: Dares
There's not a teenage boy out there who hasn't become the subject of an 'Ask me how my day was' rant by a waitress or retail clerk. And we've all broken a headlight, ruined a shirt, or lost a testicle just to prove that we were, in fact, not chicken. At least Vee can limp out of there with a nice pair of shoes and some spending money.
Bonus Factor: Theater Geeks
There's just something about doing a show that brings out the crazy in people. The good crazy. Theater people will see themselves and their friends in Vee's nameless-yet-bizarre production; audience members will get a rare glimpse backstage.
Bromance Status: I Guess We All Got A Little Crazy There
Oh, hey, it's you. Haven't seen you since…yeah. Listen, I hope you realize I wasn't really going to pull the trigger. It was all for the audience, you know what I'm saying? Oh, it's healed nicely, thanks. I really only feel it when it rains. Well, see you at the reunion show, I guess. And dude, I don't care what the bloggers say. You're awesome, man.
FTC Full Disclosure: I received my review copy from Dial. I received neither money nor beer for writing this review (dammit!). Nerve is available now.