About the Book
Title:
Say You'll Remember Me
Cover Story: Fair Game
BFF Charm: Meh x 2
Talky Talk: He Said, She Said
Anti-Bonus Factor: Animal Cruelty
Bonus Factor: Examination of the Judicial System
Relationship Status: Not My Type
Cover Story: Fair Game
Do not be fooled: there are exactly zero Ferris wheels in this book. While the scene in which our star-crossed lovers first meet happens at a fair, it actually happens during a game of Whack-a-Mole, and no Ferris wheels make an appearance. For that matter, now that I'm sitting here staring at this cover, it's occuring to me that I'm not sure why the title of this book is Say You'll Remember Me. Did I even read the right book?*
*I did, this cover/title combo just don't really make sense.
The Deal:
Fresh out of a year spent in the governor's pet project, the Second Chance Program, Hendrix is ready to get his life back. Convicted of a crime he didn't commit, he is now commited to being the face of rehabilited teen criminals, traveling with the governor and his family on the election circuit and singing the praises of a program he should never have been a part of.
Ellison is the governor's other pet project: his daughter. She's beautiful, privileged, and must appear perfect at all times. But the constant pressure to be someone she isn't weighs on her, and keeps her from living the life she wants to live.
When Hendrix and Ellison meet on the campaign trail, their connection is immediate and they set out to find the person who framed Hendrix. But they both want something they can't have: each other.
BFF Charm: Meh x 2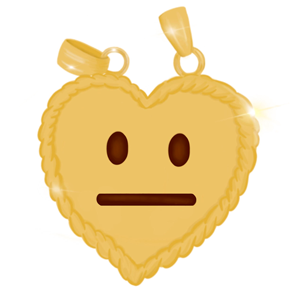 Ellison – Elle – has lived a life of privilege but also feels trapped in the spotlight. She's got to be the perfect daughter for her father's campaign, his donors, the media. (I personally found it a bit of a stretch that the daughter of a Kentucky governor would constantly be followed by paparazzi or talked about non-stop on the nightly news, but that's another point entirely.) While I'm sure these are legitimate feelings, I couldn't stop rolling my eyes at Elle. She loved to complain about how no one would take her seriously as a Smart Person because she's just so darn beautiful. What a burden! She just wants to be free to wear glasses and put her hair in a messy bun like other Smart Normals do! Life with a super rich dad is so hard!
Hendrix, who I am sad to say goes by the nickname Drix (cringe), was only slightly less eye-rolly. A classic bad-boy-who-isn't-really-bad, the hardest thing about Drix was that he used to occasionally do drugs and wore baggy jeans with a wallet chain (cringe again). In reality, Drix was a decent guy, albeit a little intense around Elle, and my biggest complaint about him, besides the wallet chain, was that he felt more like a girl's fantasy of what a sexy dude should be and less like a real person.
Swoonworthy Scale: 4
This one really had all the makings of a high swoon score: hot bad boy, hot good girl, external forces keeping them apart no matter how much they want each other, lots of unsupervised hotel rooms. But alas! I never quite felt the heat. Drix and Elle's connection bordered on Insta-Love, and though their get-together wasn't Insta, Drix was fiercely protective and territorial anytime Elle was around other guys. I got some mad Edward Cullen vibes. I was also a little creeped out by the way Drix constantly talked about Elle's body. She couldn't walk into a room without him having an internal monologue about wanting to snack on her legs or something. I am sure that LOTS of people are into this sort of swoon, but it's just not for me.
Talky Talk: He Said, She Said
Having previously mentioned that I didn't REALLY love either of the two main characters, I thought the alternating POVs were essential to Say You'll Remember Me. Elle was at her best when seen through Drix's eyes, and vice versa. McGarry does a bang up job at capturing both characters' voices, and the juxtaposition of their lives was that much more obvious when seen from the other's perspective. That said, the prose didn't exactly sparkle for me. The attempts at humor fell flat, the dialogue was unrealistic, and the whole book felt a little too full of cliches to make me feel really invested in the characters.
Anti-Bonus Factor: Animal Cruelty
Please accept this cute photo of a puppy as a bit of self care before I write this trigger warning: There are two cases of animal cruelty in this book, and one of them was almost a dealbreaker for me. I won't lie – I almost put the book down and didn't bother finishing it because of this. I found it completely unnecessary to the story and honestly, I'm still kind of mad I had to read it.
Bonus Factor: Examination of the Judicial System
While McGarry doesn't dive deep into the subject, I did like that she pointed out the flaws in our judicial system that were responsible for Drix spending a year in juvenile detention for a crime he didn't commit. It's sort of a background topic to the romance here, when it deserves a book of its own, but I liked the bits that discussed a flawed system.
Relationship Status: Not My Type
Sometimes opposites attract, but in this case, there was no love connection. We really just want different things, Book, and while I can objectively recognize your finer qualities, they weren't what I need to really fall in love.
FTC Full Disclosure: I did not receive money or Girl Scout cookies of any kind (not even the gross cranberry ones) for writing this review. Say You'll Remember Me is available now.