About the Book
Title:
Scarlet (The Lunar Chronicles #2)
Cover Story: My, What a Big Cape You Have
BFF Charm: Heck Yes
Talky Talk: Two Roads Converge in a Wood
Bonus Factors: MLD, Fairy Tale Fusion
Relationship Status: Looking For a Spot on the Crew
BEWARE SPOILERS! This review is for the second book in a series; if you want to check out Megan's review of the first book—Cinder—you can do so here.
Cover Story: My, What a Big Cape You Have
A billowing red cape, bright locks peeking out from underneath—there's really only one fairy tale character that this book could be about. Obviousness aside, I like the simplicity and hand-painted feel of the cover, and the sense of movement the billowing provides. Is the person running to or from? Only time (and reading the book) will tell.
The Deal:
Scarlet has been freaking out for weeks, ever since her grandmother up and left their farm with no notice. The police won't believe Scarlet when she assures them that her grandmother, a former military pilot, isn't the type to just leave with no word, and they've called off the investigation. Scarlet's not about to give up hope, however, and devises a plan to go in search of her grandmother herself.
One day, while Scarlet's making her routine food deliveries to a tavern in her small town, a news program airs covering the events of a few nights earlier, where Cinder, a cyborg and Lunar, had been captured at the coronation of the new Eastern Commonwealth Emperor Kai, comes on screen. When Scarlet stands up for the girl, she starts a fight amongst the tavern patrons and a mysterious stranger who goes by the name of Wolf comes to her aid.
Meanwhile, Cinder, who was imprisoned for the events of the coronation and made to wait to be taken back to Luna by Queen Levana, escapes. She and a fellow prisoner/eventual friend make their way to a small town in Europe, where they believe a former military pilot might know something about Cinder's past.
BFF Charm: Heck Yes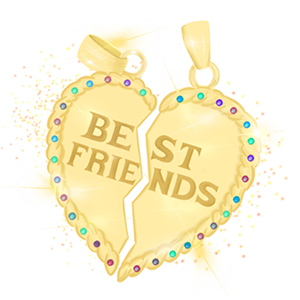 Scarlet is a strong woman who can take care of business. She can hold her own in a fight, but has a kind heart that goes out to anyone who might be in need. She carries a gun tucked into the waistband of her jeans—just in case—but will give a very large stranger with fierce eyes and a whole lot of frightening scars tomatoes when he's hungry.
Swoonworthy Scale: 7/0
There's a surprising amount of swoon in Scarlet, for a book that only covers a couple of days. Scarlet is both immediately attracted and turned off by Wolf and his, well, wolf-like behavior. But there's something undeniably sexy, at least to her, about the fragility that lies under the beastly behavior, and he's fiercely protective of her from nearly the moment they meet. Some things go down that makes Scarlet distrust her feelings, but the resolution of those issues doesn't come too long after, which I really, really appreciate.
Poor Cinder's kept away from Kai the entire book, and only sees him on the news. Both of them are often thinking of the other, but not in a very swoonworthy manner.
Talky Talk: Two Roads Converge in a Wood
When I first started reading Scarlet, I was curious how Marissa Meyer would be able to start a book with a completely different character and make it feel like the next step in a series rather than a completely new start. I was pleasantly surprised. Although Scarlet doesn't start out immediately with the characters we grew to love in Cinder, the world is familiar and the new characters exciting and intriguing enough to keep one's brain busy until Cinder, et al., come into the plot. I'm impressed with how much the story grew from the first book to the second, too. It wasn't quite as predictable and felt fresh even with the continuation of some storylines.
Bonus Factor: Mysterious Loner Dude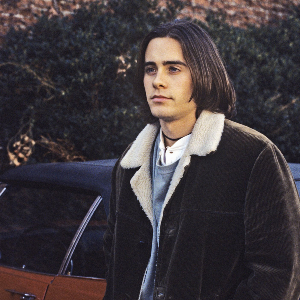 Wolf is a total MLD. He's scruffy, he's mysterious, he brawls for glory (and money) and he's got tattoos. Yum. (Minus that whole brawling thing, but everyone's gotta have hobbies, I suppose.)
Bonus Factor: Fairy Tale Fusion
Cinder introduced a mechanical genius and cyborg Cinderella from a distant future where people with mental powers live on the moon. Scarlet adds into the mix a Red Riding Hood with a missing grandmother with for serious secrets in her past and a Wolf who wants her for more than a tasty meal.
Casting Call:
book and you'll see.
Relationship Status: Looking For a Spot on the Crew
I would absolutely love to join your team, Book. You took what I loved about our first date (Cinder) and expanded your stories to include even more interesting individuals. You didn't completely switch gears, you merely added to what I already knew. Let's get together again soon; I can't wait to hear more.
FTC Full Disclosure: I received a free review copy from Macmillan. I received neither salted caramels nor money for this review. Scarlet is available now.