About the Book
Title:
Scythe (Arc of a Scythe #1)
Cover Story: Sharp
BFF Charms: Yay, Natalie Imbruglia
Talky Talk: Morality Tale
Bonus Factors: Skynet, Coach Taylor Award
Factor: Series Starter
Relationship Status: Staying on Your Good Side
Cover Story: Sharp
In this sense, sharp has two connotations. First, the blade on the front, looking like a grim reaper's tool of death, is likely literally sharp. Second, the colors, illustration, and title treatment work together to create a really cohesive and put-together image. There's something off about the anatomy of the figure, but overall I really dig this.
The Deal:
In the not-too-distant future, humanity has reached a pinnacle. All there is to know is known, and death is no longer a final end. Society is ruled over by the Thunderhead, a near-sentient cloud computer, and people want for nothing. But in a world where death is considered "deathish," and little other than dying in a fire can keep you down for long, the population grows without bounds.
That's where the Scythedom comes in. The only true remaining governing power on Earth, scythes are tasked with gleaning individuals to keep the population under control. Scythes are supposed to be without reproach, and glean (i.e., kill) according to a strict moral code, but some revel in the power that comes with the position.
When Citra and Rowan are chosen to become apprentice scythes, neither wants the role. But little do they know that that's what makes them the right people for the job.
BFF Charms: Yay, Natalie Imbruglia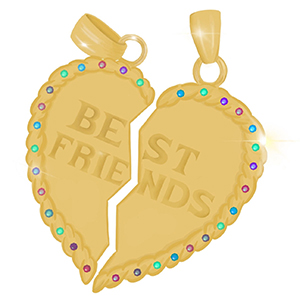 Citra can be standoffish and speaks her mind freely—sometimes to her own detriment—but I like her confidence and willingness to question the status quo. She's not so jaded with humanity's immortality that she's become complacent, and quickly realizes that being a scythe is so much more than killing people to kill.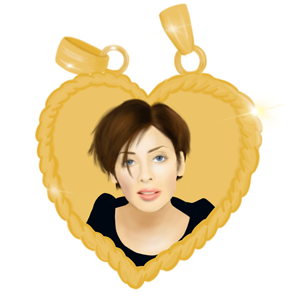 Rowan, on the other hand, is less hardened and wears his heart on his sleeve. That is, until he starts training to become a scythe, and realizes that he's possibly a little too good at the job. He doesn't want to enjoy what he does, but finds it easy to lose himself in it.
My opinions of Citra and Rowan sort of flipped by the end of the novel, but I'd still be willing to be friends with both … as long as I could figure out how to keep in their good graces.
Swoonworthy Scale: 2
Citra and Rowan are both teenagers, and when teenagers are placed in close quarters with very few other people to talk to, hormones are bound to come into play. However, one of the scythe's (ten, natch) commandments is "thou shalt have neither spouse nor spawn," so they both try to put feelings aside.
Talky Talk: Morality Tale
Scythe is a fascinating mix of science fiction and ethics. Through Citra and Rowan's training, journal entries from other full-fledged scythes, and occasional glimpses into the thoughts of others, Neal Shusterman poses many questions on what it means to be human and if killing really is black and white. I found myself understanding the reason scythes do what they do, even as I find the idea of people killing people abhorrent—a somewhat uncomfortable position to find myself in.
Shusterman doesn't spend a lot of time on worldbuilding in Scythe, instead focusing on the characters and their views and actions. Although I enjoyed reading Scythe from a purely entertainment standpoint, it also made me think, and is one of those books that will stick with me for a while.
Bonus Factor: Skynet
Unlike most stories in which artificial intelligence takes over the world and destroys it, Shusterman's all-powerful computer is a benevolent entity who has made the world a peaceful, disease-free place where people want for little and can live forever in comfort. It's a fascinating alternative view to most science fiction cautionary tales.
Bonus Factor: Coach Taylor Award
Citra and Rowan have the opportunity to train with some really great scythes who impart their wisdom and help the young apprentices learn in the style that best fits their needs. They're not infallible, but they try to help both see that the job a scythe does is for the greater good.
Factor: Series Starter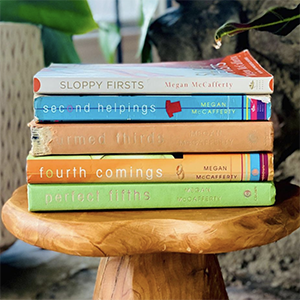 Scythe is the first in a new series. After finishing, I don't know that I see a need for more from this world, but I do look forward to seeing where life takes Citra and Rowan next.
Relationship Status: Staying on Your Good Side
I really like you, Book, but there's a part of me that will never not be afraid that I'm next to be gleaned. I'm happy to hang out, but please—don't kill me!
FTC Full Disclosure: I received a copy of this book from Simon & Schuster, but got neither a private dance party with Tom Hiddleston nor money in exchange for this review. Scythe is available now.