About the Book
Title:
Seafire (Seafire #1)
Cover Story: Montell Jordan
BFF Charm: Let Me Love You
Talky Talk: Smooth Sailing
Bonus Factors: Technology, Found Family, Diversity
Factor: Series Starter
Relationship Status: First Mate
Cover Story: Montell Jordan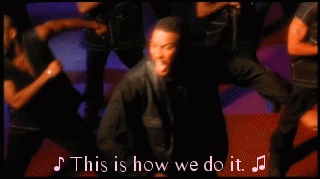 This is one of those great covers that looks pretty enough when you first pick it up, but after you know the story you see all the little callbacks incorporated in the design. I am also really feeling the font with those curlicues on the S and R. All in all, I am in love.

The Deal:
Caledonia was just fourteen when her entire family (and the rest of their ship) was brutally murdered at the hands of the Bullets, a pirate organization full of bullies ran by the despicable Aric Athair. Four years later, she and the only other survivor of that attack (her sister-from-another-mister), Pisces, are in charge of an all-female crew set on avenging their families and freedom. During a routine razing of an AgriFleet ship, Pi is captured, but, to everyone's astonishment, she is set free by a defecting Bullet. Caledonia would gladly kill every last Bullet she meets, but Pisces argues for his life. The Bullet has important intel they can use to potentially take down Aric…if only Caledonia believed he was being truthful.

BFF Charm: Let Me Love You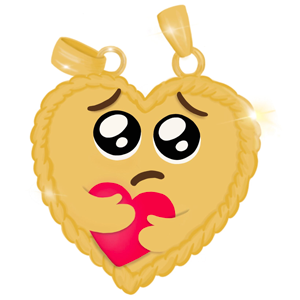 Caledonia is another in a long line of girls who have had to grow up before their time. She is captain, sister, mama bear, and authoritarian all wrapped into one emotionally fragile eighteen-year-old who has spent her life on the ocean just trying to stay alive. She's also keeping a giant secret from everyone, even Pisces, that has been eating her alive since her family's ship, Ghost, was attacked by the Bullets: she was the one who (accidentally) revealed the ship's location to the Bullets, and got a belly full of steel for her trouble. Of course we know that it's not her fault—she didn't ask the Bullets to go and hoist her shipmates on specially-made spikes—but survivor's guilt is a cruel mistress. This secret is what fuels her hatred of the Bullets, and makes her completely blind to any good in the Bullet they "rescued". I really wanted to give Caledonia a big hug and tell her to stop being so tough on herself. Thankfully, she has an amazing BFF (who should totally get a BFF charm too) to do it for me.
Swoonworthy Scale: 4
This is the first in a trilogy, so I think we've got a long way to go. You guys know my catnip is enemies-to-lovers, and Caledonia, for the most part, is trying to make it as hard as she can for me and for herself. She can't see past her hatred for much of the book, but there were some moments where I saw some potential ahead.

Talky Talk: Smooth Sailing
This story snuck up on me. Obvs I was interested from the start (love me some female representation on the high seas) but by the end I was thoroughly invested in the crew of the Mors Navis (that's Latin for Death Ship). Parker takes a classic revenge journey and elevates it with real characters struggling with complex emotions and well-paced action. She crafted an interesting world that feels set in fantasy-land but has hints of technology that makes me wonder if we're looking at a post-apocalyptic real world (or something sort of like it). There's also real stakes—I may have sniffed a sniffle or two for a few characters—that lend some depth and grit to the tale.
Bonus Factor: Technology
Usually a seafaring adventure about people on ships (can't say pirates because Caledonia and her crew are dedicated to helping, not hurting—well, not hurting non-Bullets, anyway) is set in an old-timey era, with muskets, peg legs, and cannonballs, but early on you notice something is amiss in Seafire. The Mors Navis uses a sun-sail, made out of hundreds of mini solar panels, to run their engines. There's also self-healing glass, which, if broken, begins to repair itself immediately. And medicine is referred to as biomeds and seems better than what we even have now. I'm extremely curious to see more of the world unfold in future books.
Bonus Factor: Found Family
I've got that song from Sister Act stuck in my head: "If my sister's in trouble, I will always help her out!" (The Sister Act soundtrack was my jam as a child and no remake will ever compare.) The crew of the Mors Navis are a true found family of girls who lost their own to the Bullet's razing or were victims of their cruelty and managed to escape. With fifty-three crew, it was impossible to meet them all, but the ones we did get to know were wonderful.
Bonus Factor: Diversity
All kinds are represented and welcome on Caledonia's ship, which make for a richer read. What they do share, though, is a common spirit, which made for some great "Hell yeah, ladies rock" moments:
To Tin, this was a stripping of her power, and it showed in the clench of her jaw. "Clear," she answered darkly. Then she balled her fists and rallied. It was the kind of gesture Caledonia had come to associate with her whole crew. They were grit and determination, a kind of raw battle cry born of the extraordinary tangle of despair and desire they were built from. And when they finally found the Electra, it was that cry that would win their brothers.
Factor: Series Starter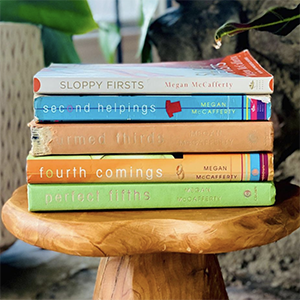 It doesn't end on a huge cliffhanger, but Caledonia's story is far from over and I have many questions I want answered.

Relationship Status: First Mate
While the world you live in isn't a kind one, Book, the camaraderie and adventures you offer make me want to pack up and join your crew. I envision many more journeys in our future, so let's set sail!
Literary Matchmaking
Remarkable
If you need a lighter, more fun book about a girl who meets some genuine pirates, check out Lizzie K. Foley's Remarkable.
FTC Full Disclosure: I purchased my own copy of this book. I received neither money nor peanut butter cups in exchange for this review. Seafire is available now.