About the Book
Title:
Season of the Witch (Chilling Adventures of Sabrina #1)
Cover Story: Peek-A-Boo!
BFF Charm: Eventually
Talky Talk: Novel Novelization
Bonus Factors: Ambrose Spellman, Magic
Relationship Status: Early Stages
Cover Story: Peek-A-Boo!
If you aren't familiar with the Chilling Adventures of Sabrina, either in comic- or Netflix-form, you might not get how perfect this cover is for the series. The harsh color contrasts, the comic feel, the young woman with the signature white hair and black hairband, the spooky woods … it's all so very Sabrina.
The Deal:
Sabrina Spellman is about to turn 16. When, according to the traditions of her family, she'll pledge her soul to Satan and come into her full power as a witch. You see, Sabrina's a witch—half, at least—and her family are members of a coven who worship the Dark Lord.
But Sabrina's torn. She wants to become powerful, but not if it means having to give up her mortal friends, and, most especially, her mortal boyfriend Harvey Kinkle. Who doesn't exactly know the truth about her religion, and might not exactly be open to the idea of having a girlfriend who's a witch …
BFF Charm: Eventually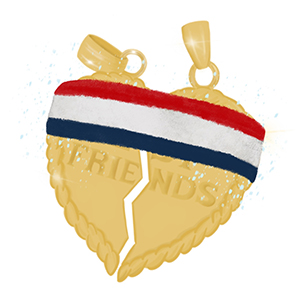 The Sabrina in this book feels very young. And at 15, she is—prone to rash judgments and even rasher decisions. I know that she gets better with age, thanks to watching the show, but in Season of the Witch, she has a bit of growing to do before we'd be BFF compatible. (Also, her views on consent need some serious updating.)
Swoonworthy Scale: 5
Harvey's a pretty stellar boyfriend … if you're looking for stability. He's sweet and considerate and kind, but is never going to be the kind of guy who will be super spontaneous* or sexy. And that's OK—he's actually the kind of guy I prefer in practice, even though mysterious, handsome bad boys are more fun to read about. He's a great starter boyfriend for Sabrina, but I don't see them being endgame.** And there's not a whole lot of swoon, nor chemistry, between the two. We're told that they're in lurve, but it's hard to really believe it.
*Unless under the influence of magic …
**Yes, I've seen the entirety of the show. But I'm trying to be fair to this book as a standalone!
Talky Talk: Novel Novelization
Brennan has nailed the sound and feel of Chilling Adventures of Sabrina; from the second we get to hear Sabrina's POV, I couldn't picture anything but Kiernan Shipka thinking the thoughts and speaking the dialogue. And all of the other characters, too, are spot-on to their show versions. I've long enjoyed the strange innocence and gothic aspects of both the comics and the series, and Season of the Witch gives me a similar feel.
Where Brennan really shines, however, are the in-between, "What Happens in the Dark," chapters in which we get to hear the innermost thoughts of other characters, from Prudence, another witch and quasi-nemesis of Sabrina's, to Tommy, Harvey's older brother, to Ms. Wardwell, a high school teacher. Brennan seems to have had more leeway to really bring these characters to life, rather than making them fit the exact mold we've come to expect of them from watching them live. I particularly loved this bit from Ms. Wardwell's chapter:
Mary Wardwell likes to think of herself as the one who tells the town the story of itself. The past passes on candles to the future is you put out your hands to take the light.

She's the record keeper, the keeper of faith. She has the fanciful notion that as long as she keeps the books and lives in this little house in the midst of the wild woods, nothing bad can ever happen in her town.
Bonus Factor: Ambrose Spellman
Ambrose is one of my favorite characters of the Netflix series, so I was obviously excited to see that he was a big part of Season of the Witch.
Bonus Factor: Magic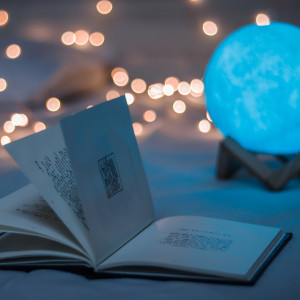 Although the main spell in Season of the Witch is questionable (i.e., performed on a person without their consent, taking away some of their free will—or so it seems), the other magics in the book are interesting, too. We don't often see spells straight up in the show, especially in later seasons, so it was fun to see Sabrina in the early days of her magic.
Relationship Status: Early Stages
I feel like I know you pretty well, Book, but I'm trying not to judge you by your siblings. You stand on your own pretty well, but I think you have some growing to do before we can make a real connection.
Literary Matchmaking
The Year of the Witching
Alexis Henderson's The Year of the Witching is a similar story of a powerful young (witchy) woman, but with added elements akin to The Handmaid's Tale.
The Fascinators
Andrew Eliopulos's The Fascinators also mixes magic and religion.
FTC Full Disclosure: I received a copy of this book from Scholastic Inc./the author (thank you again!), but got neither a private dance party with Tom Hiddleston nor money in exchange for this review. Season of the Witch is available now.