Cover Story: So Pretty
BFF Charm: Big Sister
Talky Talk: Old School
Bonus Factors: Illustrations and Interactive Elements, Dickon Sowerby, Gardens
Anti-Bonus Factor: Problematic Themes
Relationship Status: Childhood Friends
Cover Story: So Pretty
I could have been more clever here, but I can't help that my brain thinks "SO PRETTY" every time I see this book. Sometimes you just gotta keep it simple.
The Deal:
Orphaned Mary Lennox is shipped off to England, from India, to live with an uncle she's never met. Said uncle, Archibald Craven, wants nothing to do with her, so Mary's forced to keep herself entertained. A spoiled, disagreeable child, at first Mary doesn't know what to do. But adventuring in the gardens, and the temptation of discovering a secret garden that's been locked up for 10 years—plus unexpected friendships—helps her blossom.
This new edition of the classic story features gorgeous illustrations and interactive elements by MinaLima, the design studio behind the Harry Potter movies.
BFF Charm: Big Sister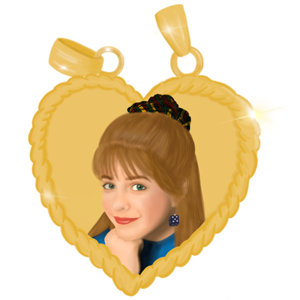 Having been neglected by her parents and coddled by servants for the entirety of her 10 years of life made Mary a terrible kid. But it's obvious from early on that she's not all bad, and the change she undergoes at Misselthwaite Manor shows that there's a fun, inquisitive child underneath that rough personality. She just needs some guidance to help her in the right direction. Not saying I would be the best person for that task, as my patience isn't limitless, but I wouldn't turn down giving it a try.
Swoonworthy Scale: 0
Although Mary "loves" Dickon Sowerby, a local boy who seemingly can talk to animals and is generous to a fault, they're just kids. There's no romance there.
(Is there an aged-up retelling or a "sequel" out there somewhere, though? I'd read that in a hot—pun hopefully intended—second.)
Talky Talk: Old School
The Secret Garden was originally published in 1911, and it shows. Burnett's writing is simple and concise, with little flowery language, even when she's describing the titular garden. Although it feels choppy at times, the story is easy to follow for the most part; the only time I really struggled with reading the book is when certain characters went full Yorkshire. (There's a lot of apostrophes in that accent.)
I'd also forgotten how the novel shifts main characters somewhere along the way, and ends really abruptly. Although I was reading a physical copy, when I got to the end, I sat for a second thinking, "Really? That's it?"
Bonus Factor: Illustrations and Interactive Elements
When in London last year, we visited The House of MinaLima, an amazing store/gallery showcasing the work of the duo behind the studio, Miraphora Mina and Eduardo Lima. (I highly recommend it!) While there, I picked up a copy of their Beauty and the Beast and fell in love. This new version of The Secret Garden is the latest in their series of illustrated and interactive versions of classic stories, and is equally stunning and entertaining. This is definitely a collector's item.
The interactive elements include a paper doll, letters that unfold, and a rose growth calendar. Super cool.
Bonus Factor: Dickon Sowerby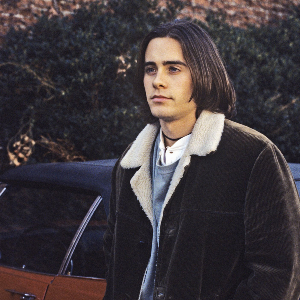 Dickon is kind of a Manic Pixie Dream Guy before such a thing existed. I mean, he's sweet, kind, thoughtful, intelligent, AND TALKS TO ANIMALS. I'm pretty sure even Little Mandy realized what a catch he was. (Especially when compared with Colin. #sorrynotsorry)
Bonus Factor: Gardens
Like I mentioned above, Burnett's descriptions of the gardens at Misselthwaite Manor aren't the most lush, but I can't help but let my imagination go wild when thinking of them. Particularly the Secret Garden, which seems just the right amount of wild.
Anti-Bonus Factor: Problematic Themes
The casual racism, classism, and sexism of The Secret Garden stood out to me much more as an adult than when I read this as a kid. It's indicative of the time in which it was published, which I suppose is an inherent issue with any classic novel, but it's still jarring to read.
Relationship Status: Childhood Friends
I remember loving you as a child, Book, and though I enjoyed our time together this time around, too, it was a different experience. I think we're better as (childhood) friends than (adult) sweethearts, but I'll always remember you fondly. (And your new coat is FABULOUS.)
Literary Matchmaking
FTC Full Disclosure: I received a copy of this book from Harper Design, but got neither a private dance party with Tom Hiddleston nor money in exchange for this review. The Secret Garden is available now.