About the Book
Title:
Sense and Second-Degree Murder
Cover Story: 100% That Stitch
BFF Charm: Make It Rain
Talky Talk: A Truth Universally Acknowledged
Bonus Factors: Austen Retelling, Murder Mystery
Relationship Status: Austen Allegiance
Cover Story: 100% That Stitch
I love the embroidery covers for this series. They're on theme, beautifully done, and I love the little embroidered details that fit with the story. This one features Elinor and her chemistry set and Marianne and her detective's magnifying glass, so you get a little peek into who they are. My one small nag is that I would've preferred a Regency-style typeface, rather than the all-caps marker style, which feels anachronistic.
The Deal:
When Elinor Dashwood finds her father dead in his study, she knows that her life and the lives of her mother and sisters are about to change drastically and for the worse. The estate is entailed to her half-brother John and his horrible wife Fanny, who waste no time kicking the Dashwood sisters to the curb and giving them barely enough money to survive.
The future is already looking pretty bleak for Elinor, Marianne and Margaret. But when budding chemist Elinor discovers that her father was likely poisoned, the girls are spurred into action to find his killer, leading them to some of the darkest corners of London society, as well as some of the darkest corners of their own family tree.
BFF Charm: Make It Rain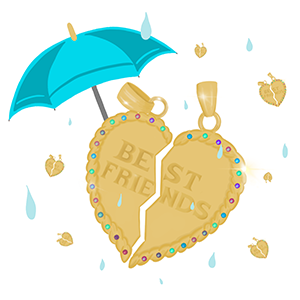 I'm whipping out BFF charms like a sultan for this book. Aspiring chemist Elinor Dashwood is the oldest of three sisters. Her younger sister Marianne is an aspiring detective who assists their father at his private investigation firm, and their youngest sister, 11-year-old Margaret, loves to read and write mystery novels. Elinor is sweet, considerate, and feels protective of her sisters. Marianne has a bit more bite in her, and is fearless when it comes to fighting for what's best. Margaret is precocious, hilariously intelligent, and witty – and she refuses to let her older sisters have all the fun without her.
Swoonworthy Scale: 5
Austen fans will recognize Elinor's love interest Edward Ferrars, as well as Marianne's two love interests John Willoughby and Colonel Brandon. All the usual suspects are here, and Price doesn't make any major changes to the romantic outcomes of her source material. That said, romance really takes a backseat to the murder mystery in this book.
Talky Talk: Regency Riddle
While Price admits to taking some liberties with the time period in her author's note, overall the story feels true to the Regency era. She's a pro at balancing everything we love about an Austen story with a more fast-paced, high-stakes murder plot. And she does justice to all the characters you know and love. I especially loved following our Austen heroines into the seedy underbelly of London!
Bonus Factor: Austen Retelling
This is the second of three Austen novels that Price is retelling as murder mysteries. I really enjoyed Pride & Premeditation, and found this one entertaining as well. Sense and Sensibility was never my favorite of Jane Austen's novels, but in this case, adding the murder mystery element actually made me enjoy it more.
Bonus Factor: Murder Mystery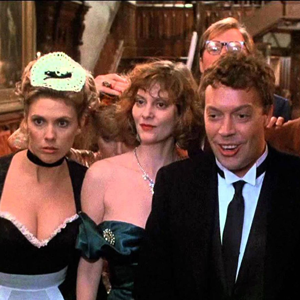 Price does a particularly great job at setting up the murder mystery here, casting a wide net and making everyone feel like a suspect. Mystery aficionados might guess who the killer is, but casual mystery readers like myself will be kept guessing.
Relationship Status: Austen Allegiance
I am always down for an Austen retelling, and I love a good mystery too. So when you put them together in a Regency setting, well, I'm all in. I can't say that I enjoyed this one quite as much as Pride and Premeditation, but that's more about my relationship to the source material than Price's writing! I'm still pumped to read the third Jane Austen Murder Mystery coming in 2023, Manslaughter Park.
Literary Matchmaking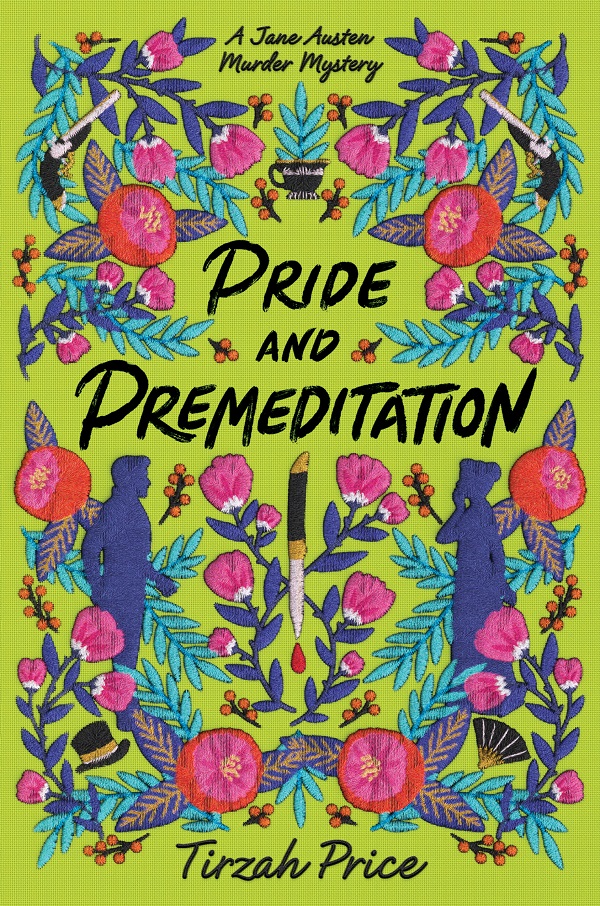 FTC Full Disclosure: I did not receive money or Girl Scout cookies of any kind (not even the gross cranberry ones) for writing this review. Sense and Second-Degree Murder is available now.
Shop Our Jane Austen Themed Merch