Cover Story: You're, Like, Really Pretty
BFF Charm: Big Sister
Talky Talk: Light and Fluffy
Bonus Factors: Reconnecting to One's Culture, San Diego Tour
Relationship Status: Summer Fling
Cover Story: You're, Like, Really Pretty
ALRIGHT! Who told you to be this gorgeous? I am in love with this cover. The text for the title *chefs kiss*. The main characters are exquisitely drawn. I am impressed. The cover is the main reason I grabbed this book. Who needs to read the synopsis?
The Deal
The perfect summer in San Diego is ruined for Hannah Cho. Her boyfriend just broke up with her…because she doesn't like K-pop or K-dramas, essentially. Which is an insane reason to break up with someone, but highschoolers have different priorities, it seems. Having hidden her Korean culture to try to fit in with kids at school for most of her life, this is quite the blow. Not to mention she feels all alone since everyone in her life seems to leave her. Hannah comes up with a half-baked plan to win Nate back, which involves immersing herself in K-pop and K-dramas so they have something to talk about. What could go wrong?!
Jacob Kim, upcoming K-drama heartthrob, lives in Seoul with his mother and little sister.
After injuring himself, he is told to take the summer off to recover. His mother informs Jacob and his sister that they will be staying with their friends the Chos for the summer in San Diego! Jacob is speechless because he hasn't talked to his former best friend, Hannah, in over three years. Will this trip be healing in more ways than one, or will it be the worst summer waiting to happen?
BFF Charm: Big Sister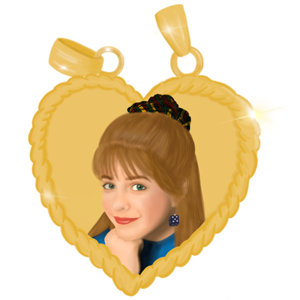 Hannah and Jacob could have eliminated most of their stress if I was there to guide them. I just wanted to pass along my sage advice and worldly wisdom. I could fight some people for Jacob, although his mom did handle that pretty well. I could also be a friend for Hannah because her "friends" are the actual worst. They both just need hugs and to know that it's all gonna be okay!
Swoonworthy Scale: 6
Even with the tension of ex-best friends and the forced living arrangements, I was unsure of the chemistry between Hannah and Jacob. There are a lot of sweet moments between them, and it was sweet to see them falling in love with each other while rekindling their friendship. They just fell flat as a couple for me.
However, there was a little spice that I was not expecting! Everything in the book seemed very innocent and juvenile and I was not prepared for the adult words I was reading.
Talky Talk: Light and Fluffy
This is a light read with a straightforward storyline. I didn't love the back and forth viewpoints in this book. I'm sorry, Jacob, but I was more invested in my girl Hannah. The book would have felt more solid if it was only from Hannah's point of view and we could have delved deeper into the secondary characters a little more. Also, the miscommunication was OFF THE CHARTS. Usually, it can be endearing, but it was constant in this book and happened from both Jacob and Hannah. ARGH.
Bonus Factor: Reconnecting to One's Culture
I love that Hannah reconnected with her Korean heritage and felt closer to her parents. Although it was a short part of the book, it was a glimpse into her life that you wanted as a reader and added dimension to her character. I do refuse to believe that she hasn't cried in three years, but she's bawling when she watches Jacob's K-drama?! It just felt unreal. I'm sure it was just a buildup of emotions but my eyes rolled.
Bonus Factor: San Diego Tour
I love that Hannah took Jacob all over San Diego, even if it was due to blackmail. It was like going on a road trip where you're the third wheel. It was a nice way to have the characters interact while also allowing me to update my "What to do in San Diego" list.
Relationship Status: Summer Fling
It's a sweet read and a nice story about friends to enemies to lovers. I just wanted more about their Korean culture and less unnecessary drama.
Literary Matchmaking
I Guess I Live Here Now
Want to immerse yourself in Korean culture with a side of romance? Read I Guess I Live Here Now by Claire Ahn.
Shine (Shine #1)
If you want more insight into how K-pop stars are made, check out Shine by K-pop royalty Jessica Jung.
Flip the Script
For some fake dating between K-drama actors, read Flip the Script by Lyla Lee.
FTC Full Disclosure: I received this book from HarperCollins and have not received payment for this review. Alexa, play my K-pop playlist. Seoulmates is available now.