Cover Story: Tom's Diner
BFF Charm: Yay!
Talky Talk: About A Girl
Bonus Factors: Seattle, Sexy Sushi, Awesome Grownups
Relationship Status: Interstate Love Song
Cover Story: Tom's Diner
Is it just me, or do you also want to step into this cover? I usually don't care for photo-realistic covers, personally (let me envision the characters the way I want to!) but there's something about this cozy diner—to say nothing of the plaid and the knit caps—that makes me want to swoop in and steal Birdie's pie. Look at them making eyes at each other: I bet they wouldn't even notice. Mission: Stealth Pie Acquisition, commence!
The Deal:
Birdie is a narcoleptic, anxious mystery lover who has done only one crazy thing in her life: hook up with Daniel Aoki within hours of meeting him, then bolt. As fate would have it, though, he works for the same Seattle hotel where she was just hired…and he's still very interested. Eek! Can Birdie face him after all of that? She doesn't have much of a choice.
Daniel isn't going to let Birdie disappear into herself, much as she'd like to. In fact, he presents her with a theory too intriguing to pass up: a mysterious famous writer just might be staying at their hotel, and they can uncover his true identity. How can she resist a real-life mystery, or Daniel's attempts to get to know her? I bet you can guess where this is going, and I bet you'll love every second of it.
BFF Charm: Yay!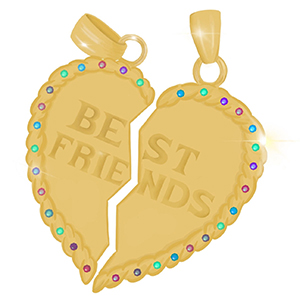 I love Jenn Bennett's heroines. From the case files Birdie composes in her head to her self-deprecating humor, she's a delight, and her struggles with taming her anxiety and narcolepsy are oh-so-relatable. Birdie lives in the liminal space of being, as Britney Spears put it, not a girl and not yet a woman: she's got the ability to adult, but isn't quite there emotionally. There's too much that she has to face within herself first. The new job, new adventure, and new boyfriend are the catalysts for her to finally take some action. You couldn't pay me to be 18 again, but I'll happily visit when Bennett is steering the time machine.
Swoonworthy Scale: 9
Once again, the author has created a kind, sexy, multilayered love interest who respects things like "consent," "bodily autonomy," and "women as fully-formed beings with interests and personalities," which sounds like the lowest bar possible until you've tried online dating as a straight woman. Then you realize that Daniel is not just gorgeous, thoughtful, and quirky (he loves magic tricks!), but a beautiful unicorn. Seriously, though: I love Bennett's love interests because they are a great example of how people should expect their romantic partners to treat them. (Both characters are cishet, but the principle is the same no matter what your gender or orientation.)
Bennett's books are also incredibly sex-positive: the carefully-considered act is steamy, but not explicit. Protection is used and discussed. Consent is paramount. And the characters actually talk about it. It's treated as an intimate act that is fraught with a lot of physical and potentially emotional consequences, but also something fun. Having grown up on Christopher Pike novels, where having sex gets you murdered, or V.C. Andrews, where you're almost guaranteed to, ahem, keep it in the family, I can't imagine how cool it would have been to read stories where sex wasn't a punishment or something that engenders only negative consequences.
Talky Talk: About A Girl
From the moment Birdie introduces herself with a case-file-style breakdown of her stats and life story, you're in her head. Bennett's got a straightforward, charming prose style that I love; it's fast-paced and like the best rom-com you've ever watched, translated to paper. (If they made rom-coms out of her books, I would literally throw money at the producers.)
Bonus Factor: Seattle
Seattle is a departure from the California-set stories Jenn's given us before, but I love it—especially the fact that Birdie lives on a nearby island and takes the ferry to work each night.
Bonus Factor: Sexy Sushi
I didn't know "eating sushi for the first time" could be translated into a sensual experience, but I should have guessed.
Bonus Factor: Awesome Grownups
The grownups in this book are awesome. Just like every other character, they're complex and flawed, but all of them try to do right by Birdie in their own way. Her grandpa is stubborn and sweetly, frustratingly protective; her guardian Mona (Birdie's late mother's bestie) is an epicurean artist with a wild sense of style and humor. Daniel has his own set of equally charming grownups who act as his moral compass.
Relationship Status: Interstate Love Song
Book, I knew going in that we were going to have a great time, and now I can officially add you to the slowly-growing list of Jenn Bennett books that I reach for when I've had a bad day and need to escape. From our ferry rides to our late-night pie at the diner, you hooked me, and all that heady excitement of striking out on your own for the first time kept me emotionally invested. It might be a long-distance relationship, what with you being up north and all, but I like to travel. Let's do it again sometime very soon.
Serious Moonlight will be available April 16th.
Jennie Kendrick lives in San Francisco and has an excessive fondness of historical fiction, spreadsheets, turquoise sparkly things, and bourbon. She is also a literary agent. When she's not reading, writing, or writing about reading, she cooks obsessively, goes to loud rock concerts, and thrifts for vintage everything.