About the Book
Cover Story: Montell Jordan
BFF Charm: Best Witches
Talky Talk: Much Like Maas
Bonus Factor: Witches
Relationship Status: Arranged Marriage
Cover Story: Montell Jordan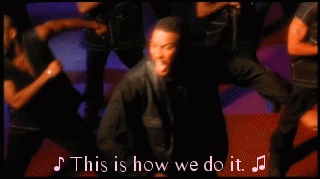 This cover is Bad. Ass. They say don't judge a book by its cover but this cover is 200% the reason why I wanted to read this book. I didn't even know what the book was about, only that it looked cool as hell.
The Deal:
Louise le Blanc and her best friend Cosette are living as thieves on the streets of Belterra. Having fled her coven, Lou has forsaken magic and lives in hiding—from just about everyone. The reigning Church of Chasseur has created an army of men to hunt and burn witches, but Lou's own coven is hunting her too. When she is caught in a very public accident with Chasseur soldier Reid Diggory, the Archbishop attempts to smooth over the PR nightmare by forcing Reid and Lou to marry.
Suddenly, a witch finds herself living in what is basically a temple-turned-dormitory for witch-hunting soldiers, with a man who has sworn to kill any witch he comes in contact with. As the war between witches and the Church rages on, and Lou's coven gets closer and closer to finding her, the last thing Lou needs is to catch feelings for her husband….and yet!
BFF Charm: Best Witches
I knew I liked Lou from the very first moment I met her, when she was dressed as a man running around the streets of Belterra, conning patisseries for free cinnamon buns and living in the attic of an old theater with her best friend Coco. She's clearly got some baggage and hella secrets, but overall she seems happy with her lot. Even once she was forced to marry Reid, she didn't spend all her time pouting or freaking out. She used it as an opportunity to give her new square, virgin husband as much shit as possible. Louise is foul-mouthed and unapologetic, but Reid also starts to draw out her softer side.
Reid can have a Best Witches charm too. He may be an uptight, witch-hunting soldier, but he's like 6'5″ and sexy so I'll keep him around, especially once Louise starts to loosen him up. *wink*
Swoonworthy Scale: 8
Serpent & Dove features a slow burn, enemies-to-lovers, forced marriage plot that in and of itself would make for a decent swoon score. There aren't really a lot of surprises—you pretty much know from page one that Lou and Reid's matrimony means they'll slowly fall for one another. Whether or not it will work out for them is where the real tension lies. What IS surprising, however, is that this book has a sex scene so, ahem, sexy that I had to double check that I was reading a YA book and not an adult romance. No fading to black here, my friends!
Talky Talk: Much Like Maas
Serpent & Dove alternates chapters between Lou and Reid's POVs, and with its mouthy heroine and prickly male lead, it reminded me a lot of Sarah J. Maas' writing style. And not just in that way. The story is set in the world of Belterra, and like Maas' books, I was a little confused about when and where that was supposed to be. I mean, I KNOW this is fantasy so the when and where isn't supposed to align with a real world time or place. But Belterra seemed sort of old-timey and very French (which I liked) but the characters, Lou especially, talked in a very modern way that sometimes broke the fantasy spell for me.
Bonus Factor: Witches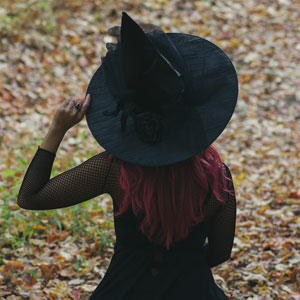 It's spooky season, what better time to read about covens and witches being burned at the stake than NOW?
Relationship Status: Arranged Marriage
Book, you aren't usually my type, but here we are. I'm intrigued by what you have to offer me and as I read your sequel, I hope that my budding feelings might become true love.
Literary Matchmaking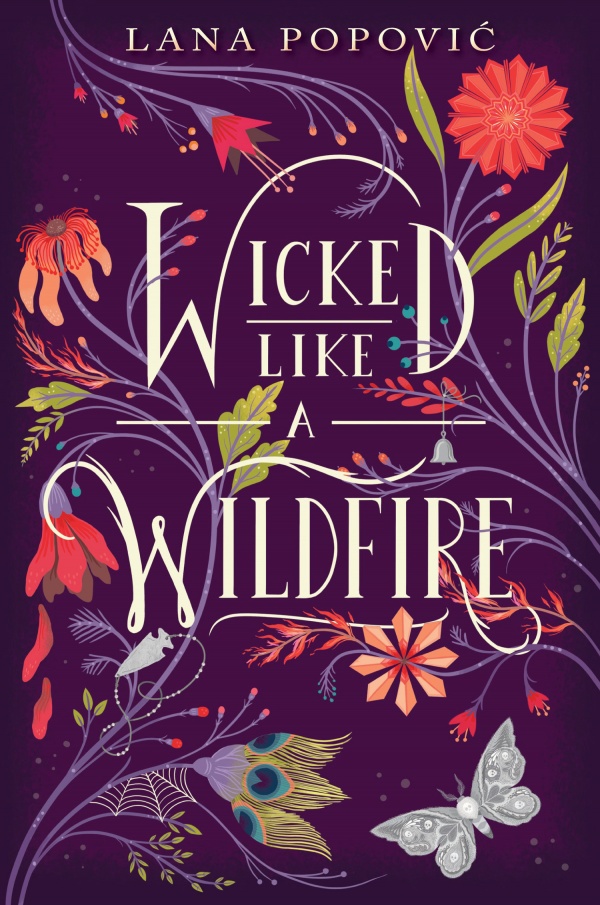 Wicked Like a Wildfire
For another story about witches and the coven that's hunting them (with a bonus European setting!) check out Wicked Like a Wildfire by Lana Popovic.
FTC Full Disclosure: I did not receive money or Girl Scout cookies of any kind (not even the gross cranberry ones) for writing this review. Serpent & Dove is available now.