Cover Story: Where's Waldo
BFF Charms: Yay? (Mirror Image), Love
Talky Talk: Enemies to Lovers, Fandom Edition
Bonus Factors: Fandom Love, Smart Kids
Anti-Bonus Factor: Gatekeeping
Relationship Status: I Don't Like You (Or Do I?)
Cover Story: Where's Waldo
Yet another instance of the cutesy illustrated cover movement, but this one, I love. It makes me feel like I'm standing in the Hall H line at San Diego Comic-Con surrounded by folks in costume. It's also nicely diverse and has an element of a suggested meet-cute with the two characters that are in full color and not quite looking at each other but are obviously meant to be.
The Deal:
Stella Greene and Wesley Clarke are enemies. They're both neck and neck in the running to be valedictorians, and they fight like cats and dogs when they're forced to be in the same vicinity. But they're also both secret stans of the canceled-too-soon science fiction TV series Warship Seven and participants of an online forum that celebrates the show. But they don't know that about each other, nor do they know that the person they're getting to know on the forum might be their worst IRL enemy.
BFF Charms: Yay? (Mirror Image), Love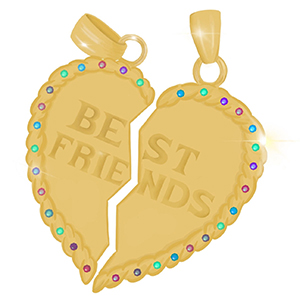 I started feeling uncomfortable reading about Stella early on in Shipped. It was like looking back in time and looking in a mirror at the same time. She reminded me SO MUCH of myself—both during high school and since—that it was hard to truly ever consider her BFF material. I'd like to think that I'd be friends with myself, but if I'm being honest, I don't know that I could.
Wesley is an intelligent, attractive, wealthy, decent, popular guy with a secret soft side for science fiction shows and creating fan art. He's torn between wanting to make his parents proud and wanting to pave his own way in life, and he works hard for (most of; see: wealthy) the good things that come his way. Teenage Mandy would have been ALL OVER this dude. (And adult Mandy certainly can't discount his appeal.)
Swoonworthy Scale: 7
There's little I love more than a good dose of enemistry, and Stella and Wesley have that in spades. But I wanted more from their chemistry than just being told that they had it; I never quite got the butterflies I was hoping to get from their online interactions—the ones that should have been the swoony counterpoint to their heated dislike in real life.
Talky Talk: Enemies to Lovers, Fandom Edition
Stella and Wesley's love of Warship Seven felt very real—and very familiar—to me, someone who's loved and lost and still pines for shows long canceled. It seems obvious that Tate has experienced similar fandom frustration; no one could really capture the pain and suffering unless they've actually been there.
But as much as I appreciated that aspect of the novel, Shipped still fell a little flat and felt a bit formulaic; it's a rom-com but doesn't ever quite reach the full potential of either of those tropes. That said, it's fluffy and a quick read, which is sometimes exactly what you need in the moment!
Bonus Factor: Fandom Love
I'm always here for a book that celebrates nerds and their nerdy passions …
Anti-Bonus Factor: Gatekeeping
… Even when said nerdy passions are attacked, frequently, by people (*cough*men*cough*) who constantly challenge folks—especially women—to prove that they're a "real fan." Tate handled this aspect of fandom nicely without getting too deep into the more rage-inducing aspects. (Those would not have fit into this fluffy book.)
Relationship Status: I Don't Like You (Or Do I?)
We had fun, Book. And I like you, even though I will continue to assert that I don't. We have similar interests, similar personalities, and similar ideals, and all of those things make for great relationship material. Could I have used more passion? Sure. But that might come, with time.
Literary Matchmaking
FTC Full Disclosure: I received a copy of this book from G.P. Putnam's Sons Books for Young Readers, but got neither a private dance party with Tom Hiddleston nor money in exchange for this review. Shipped is available now.