About the Book
Title:
Sia Martinez and the Moonlit Beginning of Everything
Cover Story: That's No Moon
BFF Charm: Big Sister
Talky Talk: Record Scratch
Bonus Factors: Culture, Aliens
Anti-Bonus Factor: Racism
Relationship Status: Conflicted
Content Warning: Sia Martinez and the Moonlit Beginning of Everything features sexual assault, PTSD, physical abuse, parental death, and racist violence all of which are awful and some of which could be triggering for readers.
Cover Story: That's No Moon
Although this cover is a bit more cheerful than the story within, I love the depiction of the characters looking at the moon—or is it?—and standing between the two cactuses, which are almost like characters in their own right. The colors are lovely, too, with the shades of blue giving everything a fittingly somber feel.
The Deal:
After being deported to Mexico for her illegal immigrant status, Sia Martinez's mother went missing in the Sonoran desert. Sia and her father have tried to get past it, but Sia's not totally convinced that her mother's actually dead. So she goes into the desert frequently to light candles and guide her mother home. One night, Sia sees strange moving lights in the distance.
Sia never expected her mother to come home in an alien spaceship …
BFF Charm: Big Sister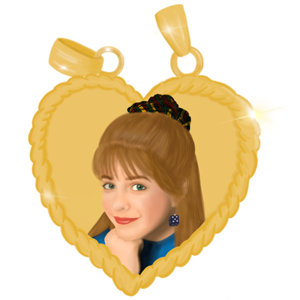 There's something so lonely about Sia, even though she has a great father, a killer best friend, and the interest of new boy in school Noah, who's as dorky as he is cute. Her mother's disappearance left a gaping hole in her heart and her spirit, and she walks through life like a ghost (but not an actual spirit, which Sia can sense—those are another story). I lost my father earlier this year (screw 2020, amirite?), so Sia's had more time to come to terms with the loss than I have, but she totally needs someone to talk to. I'd be more than willing to be that person.
Also: Aliens. I'd LOVE to talk about that, too.
Swoonworthy Scale: 7
Sia and Noah hit it off near immediately, but Sia holds back, thanks in part to her sexual assault by the only other guy she's ever dated. She wants to open herself up, both emotionally and physically, to Noah, but she's struggling. And then there's the fact that Noah is [REDACTED], which puts a SERIOUS damper on their blossoming relationship.
Talky Talk: Record Scratch
Even though I read the synopsis for Sia Martinez and the Moonlit Beginning of Everything before diving in, I don't think I had prepared for how the book would take a sharp turn from a contemporary story about a young Mexican woman dealing with the grief of her mother's "death" and dealing with racism in her small Arizonan town into a science fiction novel. I guess I assumed that Vasquez Gilliland was going to use aliens as an allegory of sorts about the situations non-white folk find themselves in, but no—the aliens were actual aliens. These two sides of the book don't quite mesh as well as I'd hoped, and the fact that the sci-fi aspects don't really kick off until over halfway through the book also makes the story feel oddly divided.
There's a poetry to Vasquez Gilliland's writing that I really enjoyed, however—the author is a poet as well—and her characters were all nuanced and interesting, even the bad guys. The book just suffers from feeling too much at odds with itself.
Bonus Factor: Culture
Throughout the book, Sia talks about the stories and unique tales she was raised on, and I absolutely loved hearing about her grandmother's unique beliefs and practices. Such beautiful, colorful stories, such as the idea that wild animals sniff the dirt because they're descended from celestial beings whose sibling (the moon) hid worlds from them in the ground because they mistreated them. And they were punished by becoming animals, but they're still looking for worlds to steal. I'd love to read more of these stories.
Bonus Factor: Aliens
There are honest-to-gosh aliens in Sia Martinez and the Moonlit Beginning of Everything, and not just in the sense of people who aren't "from America."
Anti-Bonus Factor: Racism
The sheriff of the small town Sia and her father live in is the most despicable kind of white man. He reported Sia's mom to ICE and continues to be racistly mistrustful of anyone not the same color as him. He's even transferred this hate into his son, who makes Sia's life as school awful, and who calls her racial slurs pretty much any chance he can get.
Additionally, and interestingly, Vasquez Gilliland makes a point to show that different folks experience racism differently through the experiences of Sia's BFF Rose, who is of Haitian descent; Black instead of Brown.
Relationship Status: Conflicted
We had fun, Book, and I'm always down to mess around with aliens. But I feel like you changed personalities between the start and the finish of our date, and left I'm confused on how I feel, overall. I need some time to think things through.
Literary Matchmaking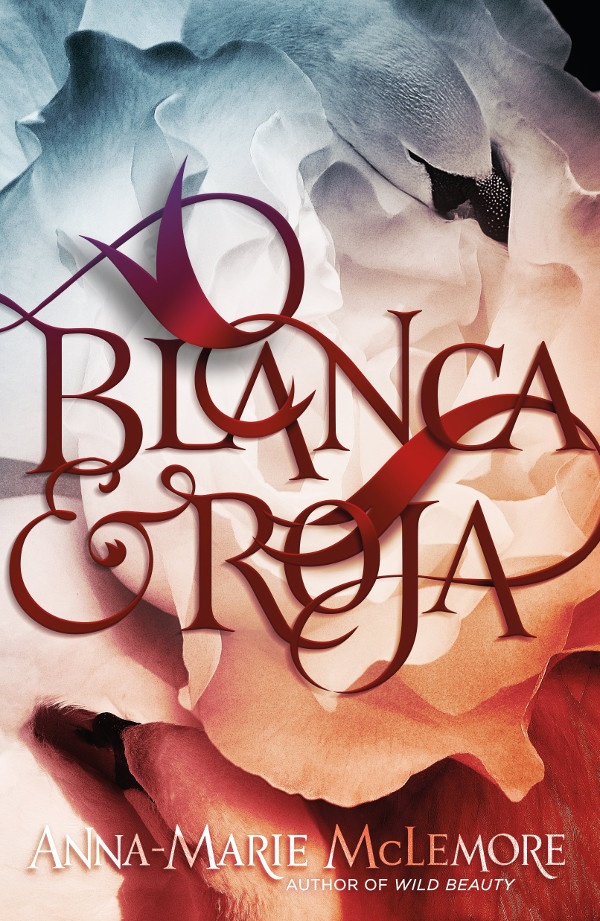 Blanca & Roja
For more engaging and magical Latinx culture, try Anna-Marie McLemore's Blanca & Roja.
FTC Full Disclosure: I received a copy of this book from Simon Pulse, but got neither a private dance party with Tom Hiddleston nor money in exchange for this review. Sia Martinez and the Moonlit Beginning of Everything is available now.