About the Book
Title:
Silver in the Blood
Cover Story: Yes!
BFF Charm: Yay x 2
Swoonworthy Scale: – 10
Talky Talk: She Said/She Said (in a Victorian gown!)
Bonus Factors: Historically Accurate Fancy Dresses
Anti Bonus Factors: Dan Scott Award for Awful Parenting
Relationship Status: Leader of the Pack
Cover Story: Yes!
Ok I know it may not do it for everyone out there, but I like this cover a lot. Pretty much any cover that has no element of photo-shopped photography is gonna get my attention, but this one is pretty, intricate, and unusual – also, thematic. I love illustrations on YA covers! ARE YOU LISTENING, PUBLISHERS?
The Deal
Cousins and best friends Dacia and Lou are leaving their wealthy New York society lives behind as they travel to visit the maternal side of their family, the Florescus, in Romania for the first time. Eastern Europe in the 1890s is fascinating and glamorous, but the girls can't shake the strange feeling that their trip isn't optional – in fact, once they reach Romania, it turns into a gilded cage. As the truth about their family – who they are, and what they can do – starts to come out, Dacia and Lou are forced to acknowledge their own mysterious abilities, however uncomfortable and unusual they may be. When the true agenda of their family is finally revealed, they have to decide – will they be model mysterious Florescus, or will they stand up for themselves?
BFF Charm: Yay x 2
I loved Dacia and Lou! They're both society girls who are not full of it – which is always refreshing – and they both love their families. Dacia is flirty and adventurous (without being a caricature) and Lou is thoughtful and funny (without being a wimp). They both have their flaws and their own limitations, but when they discover what Mysterious Thing they're capable of (no way am I spoiling that reveal for you!) they both transform in surprising ways. I loved how their paranormal, erm, discoveries also spark the growth of their characters. Most of all, I loved how much they loved each other: cheers for empowering female friendships! HIP HIP HOORAY!
Swoonworthy Scale: -10
Time for a point breakdown!
+3 points for the swoonage between Dacia and dashing Lord Johnny (it's a charming nickname, just go with it). Yes it's Victorian (or wait, is it Edwardian? I get them mixed up) Europe so it's very buttoned up…which I personally think makes it more interesting.
-13 points for that Creeptastic Creeper Prince Mihai Dracula thinking of women as collectibles for his cause that he can just acquire, and for being voted Eastern Europe's Biggest D-Bag of 1890. Or whatever. Seriously, I can't go into a lot of detail because it's a pretty important plot point, but trust me: do not trust him. Don't trust any "prince" who says his last name is Dracula, ok guys?! Please?!
Talky Talk: She Said/She Said (in a Victorian Gown)
Alright so based on the cover and the description, I thought this book was going to be way more earnest/serious than it turned out to be. The dark parts of the mystery are still thrillingly dark and mysterious, but this book's tone was a lot lighter and more mischievous than I anticipated. Perhaps that's because the chapters are variously delivered from the points of view of our two charming protagonists, Dacia and Lou, who are both truly adorable.
Bonus Factors: Historically Accurate Fancy Dresses
Ok, I love me some historically accurate fancy dresses. This is not a book with an unrealistic ball inexplicably wedged in the middle of the plot to provide an opportunity for fluffy Dress Porn. No, this is Victorian Europe, where the only best gowns come from Paris, your corset is your armor, and your choice in ribbons says something about you. These kinds of dresses are beautiful and culturally significant.
Anti-Bonus Factors: Dan Scott Award for Awful Parenting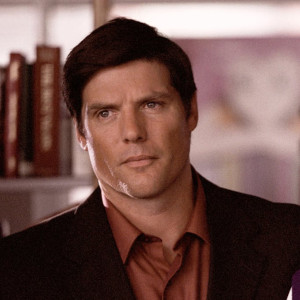 This award for Awful Parenting really goes out to the entire Florescu family – seriously, you all earned it! From Homicidal Grandma to Manipulative and Callous Mom, these jokers are not. kidding. when it comes to The Family Business – and if you and your hopes and dreams get in the way? Too bad. So sad.
Relationship Status: Leader of the Pack
Alright book, you hooked me – your dark mysterious side is just as fascinating as your fun and charming side, and I will follow you anywhere – yes, including into a series *sigh* – because you're worth it!
FTC Full Disclosure: I received my review copy from Bloomsbury Childrens. I received neither money nor a Cadbury Dairy Milk bar for my review, sadly. Silver in the Blood is available now.
---
About the Contributor:
Savannah Kitchens is a children's librarian living near Birmingham, Alabama. She loves discussing Harry Potter fan theories, making lists, and baking pies. When she's not reading YA books and graphic novels, she's beating her husband at Scrabble.