About the Book
Title:
Since Last Summer (Rules of Summer #2)
Cover Story: Who's That Girl?
BFF Charm: Sassy Gay Best Friend and Yay
Talky Talk: Easy Breezy
Bonus Factors: The Hamptons, Aspiring Filmmakers
Relationship Status: Rekindled Summer Fling
Spoiler Alert: Even though this is the sequel to Rules of Summer, this book still makes sense if you haven't read the first installment (or, ahem, if you've just forgotten most of the deets, like a certain reviewer typing these certain words has). As such, this book report contains NO SPOILERS for Book 1.
Cover Story: Who's That Girl?
In keeping with the first book, this cover features a, well, very summery photo emblazoned with "SUMMER". This book takes place in the summer; did you notice? But instead of Rory, it looks like Isabel is on the cover. I do wish that means she'd be more prominent this time around, but she still seems like 1B to Rory's 1A, even if they are technically co-leads.
The Deal:
Rory McShane is heading back to East Hampton to spend her summer before college with the opulent Rules — but as a guest, not an employee. And she'll FINALLY be reunited with the boyfriend she's been dating long-distance over the past year. But being in the same place might actually cause more complications to their relationship.
Meanwhile, Isabel Rule is still dealing with the fallout from her personal upheaval of yesteryear — including getting over the guy who broke her heart. Enter a new job — and a new coworker — to take Isabel's mind off of her trubs. So why can't she stop thinking about her ex?
With a summer like this ahead of them, it's a good thing the girls have each other's backs. (…. They do have each other's backs, right?)
BFF Charm: Sassy Gay Best Friend and Yay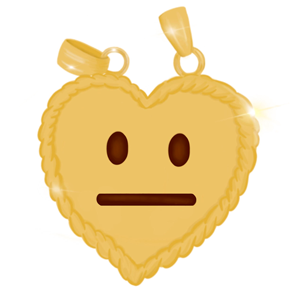 Now that Rory's been invited behind the velvet rope, she feels more out of place than ever because of where she's from and how much money she has. But before I scheduled her for another sesh with our resident self-esteem expert, Rory needs a sassy gay intervention.
OK, I might be overreacting, since there's only one major boneheaded move I'm thinking of (more on that later). But it does feel like Rory's regressing to her old insecure habits, which is realistic but also frustrating since she can be so much cooler than that. And I don't remember her being quite so naïve that she wouldn't realize when she's being used for her connection to the Rules.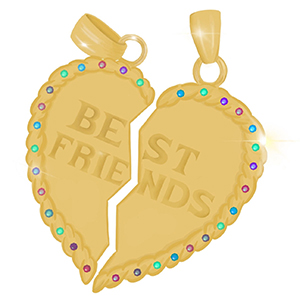 Even though the rough year Isabel's been having has taken some of her shine, I still dig how opinionated and proactive she is. Isabel's totally not one to wait around and let things happen for her, and her summer job shows she's not afraid of a little hard work, either. My kind of gal!
Swoonworthy Scale: 3
Between her shaky relationship and wearing Bad Idea Jeans in her love life, I didn't swoon over Rory's story as much as I did for the first book. Since last we saw her — or should I say, Since Last Summer?* — Isabel's been on a boy drought that happens to be broken right after the series starts up again; CONVENIENT (and yay!). But her previous relationship is casting a mighty big shadow over her potential new one. DRAAAMZ!
*I know. I shouldn't.
Talky Talk: Easy Breezy
Just like its predecessor, Since Last Summer is a quick, light read. I could have done with more hang out time between the girls, but the pages still flew by and it was over before I knew it — just like this summer itself.
Since the Rules run with an affluent crowd, there's a tiny bit of name-dropping of real celebs, but not obnoxiously in a ploy for street cred (Hamptons cred?); it's totally NBD for this family to be hobnobbing with the rich and the famous. Sooooo when can the Rules stop being fictional and INVITE ME TO ALL THE PARTIES?
Bonus Factor: The Hamptons
Everything I know about the Hamptons is from either Gossip Girl or Revenge — and, now, this series. Which basically makes me an expert on the Hamptons lifestyle that I could never afford.
And to elaborate on the Gossip Girl comparison: physically — or at least hair- and height-wise — Rory is like Blair to Isabel's Serena. But Isabel is wayyyyy more interesting than Serena (although not quite a Queen B), while Rory is the outsider without a trust fund, so she's like an unpretentious Dan Humphrey.
Bonus Factor: Aspiring Filmmakers
Rory has an internship with a film and music festival (à la SXSW), Isabel dreams of being an actress, and a couple of their new friends want to be the next Lonely Island. If there ends up being a third book, it HAS to be about them making a movie, right? 
Relationship Status: Rekindled Summer Fling
When I first met this series, I fell for it pretty quickly. We couldn't quite recapture the lustre of our first summer together, but it still makes for good company on my annual imaginary Hamptons getaway.
FTC Full Disclosure: I received my free review copy from Poppy. I received neither money nor froyo for writing this review (dammit!). Since Last Summer is available now.