Cover Story: Where's Waldo?
Drinking Buddy: Close the Teachers' Lounge Door
Testosterone Level: Iron Man
Talky Talk: Cast of Thousands
Bonus Factors: Cool Teacher, Dirty Rat
Bromance Status: How I Got into College
Cover Story: Where's Waldo?
As a guy, I'm always a little cautious about reading books with shirtless teenage hunks on the cover. I didn't really give this one the once over. The main guy is a swimmer, here's a picture of a swimmer doing pushups or something. It wasn't until I sat down to write this review did I notice the half-submerged girl and her breasts. And like this book, there's more to this story than you'd first suspect. A high speed chase, for instance.
The Deal:
Mr. Bruce 'Logs' Logsdon is about to retire after over forty years as a high school government teacher. With not much time left, he's allowed to do something that other teachers can only dream about (no, not wear jeans to work). He gets to help his students out with their problems. Discuss real world issues that aren't on the standardized tests. Become a true mentor and sounding board for kids who with problems they can't talk about with their parents. Every lunch period (Period 8), kids go to Logs' room just to talk. No judgment. No official line. But good advice if they want it.
At first, it's just the usual high school drama. Paulie 'Bomb' Baum has cheated on his girlfriend, Hannah, and wants to make things right. Arney is his usual conniving self, and Kylie has some kind of drama at home. But soon, things take a dark turn. Mary (the girl Paulie cheated with) has vanished. And someone in Period 8 knows more than they should.
Drinking Buddy: Close the Teachers' Lounge Door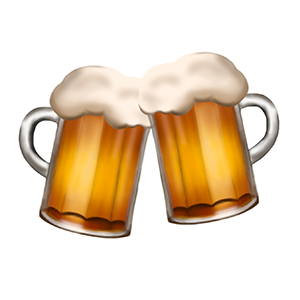 Though Paulie and Hannah were very likeable, mature teens, and every character was well-crafted (and there were over a dozen), I really liked Mr. Logs the most. As a YA author, I can tell you that it is an inviolable rule that adult characters must be secondary and appear only so often. Crutcher, however, included a sexagenarian teacher in a teen book, and it works. This is written in the third person omniscient (that's fancy talk for we get to hear what everyone is thinking), and Mr. Logs is no exception. And just like any other character, he's stressed, worried about the future, and wants to do the right thing. The grandfatherly guy wouldn't work in most YA books, but in Period 8, it's a well done change of pace.
Testosterone Level: Iron Man
I said that, because Paulie's a triathlete, but it also applies to the action level. When Mary vanishes, it seems like it's just a case of an overly stressed star student running away from her demanding parents. But the more that is uncovered, the less we know. And there's gunfire, pimps, drugs and a near drowning.
Talky Talk: Cast of Thousands
It would have been very easy to just follow Paulie, Hannah, and maybe Logs and Mary. Instead, Crutcher crafts the supporting characters like a Civil War chess set and makes each one unique: the Christian kids (who are not played for laughs); the drama queen (who may not be overreacting this time); the high school principal (for once, not a heavy); and the gun-toting, wise-cracking stepfather. It goes on and on. And while sometimes I found myself overwhelmed by the number of names in this book, it made for a more satisfying read. At least until we can get the Cliff Notes.
Bonus Factor: Cool Teacher
Logs is a cool teacher. Not one of those pathetic guys who tries to be buddies with his charges. He's still very much an authority figure. But instead obsessing about test scores and avoiding students during his free period, he actually wants to help them with their lives. Give them some advice from a guy who's been there. Point the little jerks on the right path. Share in their successes, sympathize with their failures.
Of course, this is a work of pure fiction. Teachers don't do that anymore. Not because they don't want to, but because they are not allowed to. The law is very specific about what a teacher's role is, and 'mentor' is not on that list. My state legislature recently tried to make it a crime for teachers to even e-mail (or respond to an e-mail from) a student. Responding to a question about homework or sending out a message about a change in track practice could have resulted in dismissal. As for playing counselor during lunch? Forget it.
But Logs, he's too close to retirement to care. And because he doesn't care anymore, he's allowed to care. When the shit hits the fan, he's certainly a guy you want in your corner. Or helping to distract the gunmen.
Bonus Factor: Dirty Rat
Period 8 with Mr. Logs is supposed to be a safe zone. Anyone can talk, everybody listens, and hopefully, problems are solved. But when Mary vanishes, it becomes clear that someone knows more than they are letting on. Someone knows what's happening with Mary, and they have broken the Period 8 code of silence. Did Paulie do something rash to win Hannah back? Did Arney see a chance to frame Paulie? Was Mr. Logs involved in some unwholesome extracurricular activities? There's a rat in their midst. Who can be trusted?
Bromance Status: How I Got into College
It's been a crazy year. I can't say I saw the point at the beginning, and there were times when I didn't give this book my all, but in the end, I guess I'm better off having read it. So…thanks for everything. Um, I'll drop you a line from college. (manly handshake)
FTC Full Disclosure: I received my review copy from Harper Collins. I received neither money nor beer for writing this review (dammit!). Period 8 will be available In March of 2013.