About the Book
Title:
Sisters' Fate (The Cahill Witch Chronicles #3)
Cover Story: Hold on Tight … OR ELSE
BFF Charm: Yay
Talky Talk: Sass and Smarts
Bonus Factors: Women's Lib, Satisfying Series Conclusion
Relationship Status: Can't Give Up
Spoiler Alert: Danger, Will Robinson! Sisters' Fate is the third and final (*sniff*) book in the Cahill Witch Chronicles. If you have not read the previous books in the series—Born Wicked and Star Cursed—turn away now. Do not pass go, do not collect $200. If you have read the first two books, however, feel free to continue below. I will refrain from major spoilers in my review, but there might be hints at plot points and details about the story.
Cover Story: Hold on Tight … OR ELSE
Something about the way the girls on this cover are holding on to that log (?) they're sitting on makes me think of Disneyland's Splash Mountain ride. They better turn around and face the front, however, or Elsa the Blonde Girl will CUT THEM.
The Deal:
Cate Cahill has been living a double life for years, hiding the fact that she's a witch away from the eyes of the public—particularly the eyes of the members of the Brotherhood. But now that the attack on the National Council has been carried out and the Harwood prisoners have been released, the Brothers are ramping up security, and it's getting harder to hide who she is. Additionally, the members of the Sisterhood are split on what to do next, and the Cahill sisters aren't much better off, with Tess' visions getting stronger and that whole horrible incident with Maura and Finn still fresh in everyone's minds*. Cate will do what she does best, however, and power through—even as the world around her begins to crumble.
*Too soon?
BFF Charm: Yay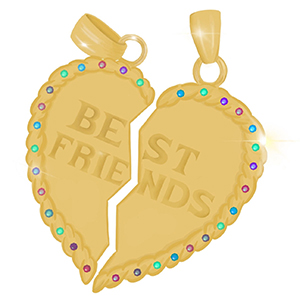 For a seventeen-year-old, Cate often acts extremely adult. Part of that could be chalked up to the fact that she had to play mother to Maura and Tess for much of her life, but I think Cate's maturity would have been a part of her character regardless. I like that about her, even if it does manifest in occasional fits of bossyness. Cate's a natural leader, but she knows well enough when to ask for help. She is a bit frightening at times during Sisters' Fate, however; her few displays of true power are intense. I wouldn't want to be on her bad side *cough*Maura*cough*.
Swoonworthy Scale: 7
Major pants to Jessica Spotswood for being able to throw so much swoon into such a puritanical society. I'm not going to go into detail, for spoilers sake, but there are some scenes that reminded me nicely of the first book's feather incident.
Talky Talk: Sass and Smarts
In Sisters' Fate, Spotswood continues to write witty, smart female characters who aren't afraid to speak their minds and stand up for what they believe in. I can easily imagine myself both sitting down with these girls for a cup of tea and traveling with them on a secret trip to break our friends out of prison. I also enjoyed the sass with which they speak to many of their male counterparts; reading about these women make you feel certain that their futures will be much brighter—and much more equal—than their pasts.
Bonus Factor: Women's Lib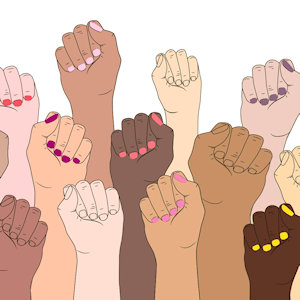 The women of Cate's world have a long way to go toward equality, but they make some large strides in Sisters' Fate.
Bonus Factor: Satisfying Series Conclusion
The third book in a series can often be a black or white situation for fans—either you love it or you hate it, depending on the way everything draws to a close. I'm quite satisfied with the way Spotswood ended the Cahill Witch Chronicles.
Grain of salt, though: I liked Mockingjay.
Relationship Status: Can't Give Up
Although I'm really glad we've resolved that whole cliffhanger business you left me with on our second date, Book, I'm really bummed that our time together has come to an end. You've been a great friend—and occasionally more than that—for three books, but sometimes a girl wants more, you know? Can't we just keep meeting … indefinitely? Please? DON'T LEAVE ME, BOOK.
FTC Full Disclosure: I received a copy of this book from Putnam. I received neither a private dance party with Tom Hiddleston nor money in exchange for this review. Sisters' Fate is available now.