About the Book
Cover Story: Pretty Deadly
BFF Charm: Meh
Talky Talk: Where's the Beef?
Bonus Factors: Vikings
Relationship Status: One and Done
Cover Story: Pretty Deadly
The lovely woman with the braids holding a fancy axe invokes images and feelings of Vikings; wholly appropriate for the story within.
The Deal:
Eelyn is a warrior of the Aska clan, trained to be a brutal fighter. Every five years, she puts her skills in a battle against the Aska's mortal enemies, the Riki. During the latest fight, Eelyn thinks she sees her brother—who died five years prior. Her father and friends among the Aska think it's their god blessing her but saving her life, but Aska isn't so sure.
Her disbelief is confirmed when they meet again on the field of battle, leading to Aska's capture and forced indenture to the people she (thinks she) hates most.

BFF Charm: Meh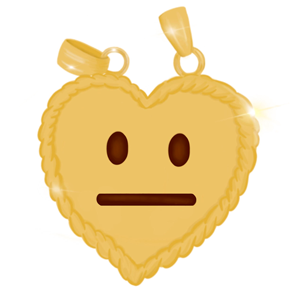 I like Eelyn well enough, and am always looking to add literal warriors to my squad. (Always be prepared, you know?) But there's little more to her than her warrior nature. It's more a product of her society than lack of personality, but I just don't think we'd have much to talk about.
I'd probably try to call her Eel at some point, too, which would likely get me stabbed.
Swoonworthy Scale: 4
Eelyn doesn't understand her brother's love of the Riki people, particularly his adopted brother, Fiske. But fate has funny ways of bringing people together. (Sometimes too easily and too quickly … #subtweet)
Talky Talk: Where's the Beef?
Sky in the Deep is an atmospheric story, invoking smells and dream-like images. But the lack of world building and the too-quick and predictable resolution makes for a flat read. Young delves into the reason for the Aska-Riki Hatfield and McCoys-like animosity—TL;DR: gods who hated each other—but there isn't enough backstory to really make the centuries-long (?) fight resonate with a modern reader. The character development is also lacking; aside from Eelyn, whose POV the story is told through, the other characters are disappointingly one-dimensional.
Bonus Factor: Vikings
They haven't quite hit the levels of vampires or angels or mermaids, but Vikings and Norse mythology seem to have some traction in pop culture these days. On an instinctual, fight-or-flight kind of level, I dig their brutality and unwavering dedication to their way of life. Would I want to live in that era? HELL NAH. But it's fun to read about.
Relationship Status: One and Done
It's not that I had a bad time on our date, Book, it's that the more I think about it, the more things I find to nitpick. That's not a good indicator of a promising future, so I think we should call it quits now.
Literary Matchmaking
The Valiant (The Valiant #1)
If you enjoy reading about ladies killing it (sometimes literally) in male-dominated historical fields, try The Valiant by Lesley Livingston.
FTC Full Disclosure: I received a copy of this book from Wednesday Books, but got neither a private dance party with Tom Hiddleston nor money in exchange for this review. Sky in the Deep is available now.
---