About the Book
Title:
Skyward (Skyward #1)
Cover Story: Ominous
BFF Charm: Yay
Talky Talk: Late to the Party
Bonus Factors: Artificial Intelligence, Space Love, Coach Taylor Award
Factor: Series Starter
Relationship Status: Wingmates
Cover Story: Ominous
There's something vaguely Voldemort-y about the girl on this cover, and the debris raining down behind her can't mean anything good. But I still super dig it; Charlie Bowater's art is never not stunning.
The Deal:
Spensa Nightshade is a Defiant: a member of what's left of humanity, living on a planet far from Old Earth and fighting for their lives against the incessant attacks of an alien race called the Krell. The Defiants' only defense is their pilots, heroes who fly futuristic fighter jets against the Krell attacks. Spensa has always wanted to be a pilot, and take after her father, who was one of the best … until he was branded a traitor, was shot down by his own people, and got her family essentially blacklisted from society.
Spensa won't let the jeers and slights keep her from attempting to step out of her father's shadow and become a skilled pilot in her own right, but soon finds that the answers she's been looking for since her father's death maybe aren't what she expected them to be. And then there's the fact that no one seems to know anything about the Krell or why the Defiants crash-landed to the planet all those years ago, but Spensa might be able to "hear the stars" …
BFF Charm: Yay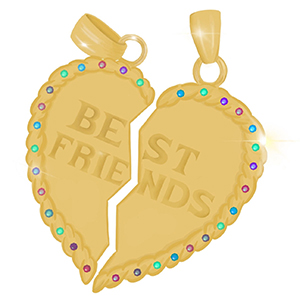 Spensa, or Spin, as her father used to call her, is a brash young woman with a chip on her shoulder (thanks to her father being branded a coward) and a bit of a Napoleon complex (thanks to her small stature). She feels like she's got a lot to prove to the rest of her people, but also doesn't care if anyone actually likes her. Her personality is large, and the things she says are often overly dramatic, and colored by her grandmother's stories of ancient heroes like Beowulf. She rubs a lot of people the wrong way, and yet I adore her.
If we didn't get to read her innermost thoughts, she'd definitely seem like a one-dimensional character, but Sanderson deftly weaves her insecurities and growth amongst her temper and passion. I particularly loved this line: "It turned out that strange little girls grow up to be strange young women." As a strange girl/woman myself, I connected with her right away.
Swoonworthy Scale: 3
When Spensa enters flight school, she's not there to make friends. She's there to clear her father's name and become the best damn pilot her people have ever seen. And although she's a solitary person, she can't help but make connections with the other members of her class—even Jorgen, a rich, entitled kid who she nicknames Jerkface. There's no real swoon in the book, but I (hope I) can see the foundation Sanderson's laying.
SPOILER: For most of the book, Spensa thinks of Jorgen as Jerkface, and Sanderson even calls him that in dialogue. But somewhere along the way, he becomes Jorgen again, and I didn't realize it until after it happened. Such a small thing, but a really great way to show that Spensa's feelings on the guy had changed.
Talky Talk: Late to the Party
This is the first book of Sanderson's I've ever read, and I feel like I've been missing out. Skyward is a delightful science fiction book with hints of fantastical elements that will hopefully come into play in large ways in future books in the series. The characters are real, flawed and beautiful in equal measure, and the world that the Defiants live on is a unique and interesting place. Although Skyward is the first novel in a series, and setting up a universe with so many moving parts can take time, it didn't feel like an unnecessarily long prologue to the real action. It's a large book, but I read most of it in one sitting and was sad when I was absolutely forced to put it down.
Bonus Factor: Artificial Intelligence
Spensa runs into an unusual … entity … that's unlike anything she's ever met before and is the absolute best kind of AI: snarky yet caring, and hilariously irreverent.
Bonus Factor: Space Love
My most favorite quote of all time is one from Vincent Van Gogh: "I know nothing with any certainty, but the sight of the stars makes me dream." I'm not sure Van Gogh ever dreamt of space travel or aliens (though, who knows?!), but the quote lends itself well to a love of science fiction and space. (I even have it tattooed on me, even, as part of a space/science fiction-themed ¾ sleeve.) The Defiants' planet is surrounded by a massive debris field, so they don't often get to see actual space, but Spensa feels the pull of the stars regardless.
Bonus Factor: Coach Taylor Award
Spensa's teacher at flight school, Cobb, is a gruff, stern man who never jokes and pushes his students to the limit. But underneath the bristly exterior is a heart of absolute gold.
Factor: Series Starter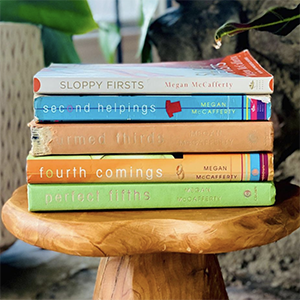 Skyward is the first in—according to Goodreads—a four-book series. It's going to be hard to wait for the other three books to come out, but I'll try and be patient.
Relationship Status: Wingmates
I have no pilot training, Book, and likely won't get any anytime soon—especially on the fancy ships you fly—but I'm willing to put in the effort to make this thing between us work. You've got your secrets, but I'll get them out of you eventually, and definitely enjoy the experience. We've got the makings of a great team, you and I.
Literary Matchmaking
Defy the Stars (Constellation #1)
Claudia Gray's Constellation series, which starts with Defy the Stars, is also about a young pilot witch something to prove (and features a great AI).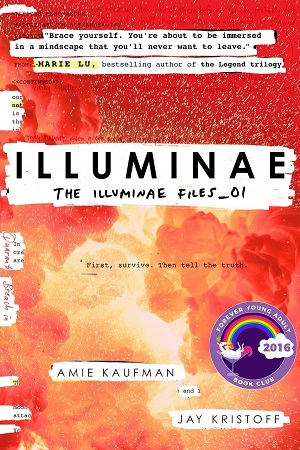 Illuminae (The Illuminae Files #1)
I rec this series a lot, but it's definitely one you'll like if you enjoyed this book: Jay Kristoff and Amie Kaufman's Illuminae Files.
FTC Full Disclosure: I bought a copy of this book with my own money and got neither a private dance party with Tom Hiddleston nor money in exchange for this review. Skyward is available now.