About the Book
Title:
Slaying Isidore's Dragons
Cover Story: Small Press Win
Drinking Buddy: Santé!
Testosterone Level: Get a Room
Talky Talk: Take It Down a Notch, Boys
'Bonus' Factor: Male on Male Rape
Bromance Status: Cutest Couple
Cover Story: Small Press Win
This book was published by a small press, but they didn't buy a cover from a stock photo site. We have the two boys, Isidore's scar and necklace, the DC skyline, and the sense of menace. Well done.
The Deal:
So Declan de Quirke is the son of two diplomats. His mother is the Irish ambassador to the US. His father…was killed in a car bombing some years ago. Declan is now a high school senior, attending a fancy pants private school in Washington, DC. He's gay, but has only come out of the closet to his awesome mother, Sorcha.
And then one day, Jean Isidore comes to his school. A French boy, he's amazingly shy and awkward. Delicate. Fearful. Terrified of his brothers. A target for bullies. Declan takes him under his wing. Soon, they're sharing things on a deep level. Isidore is also gay and closeted. And lost his mother in that same bombing. Soon, the friendship blossoms into something more.
But Isidore has a frightening past. His father, also a diplomat, is not a nice person. In fact, he may know more about the bombing that took Declan and Isidore's parents than an innocent man should. He's not about to let some Irish-American queer turn his son into a fag. And he's not afraid to take extreme measures to make sure his Isidore toes the line. Declan and Sorcha may be in serious trouble.
Drinking Buddy: Santé!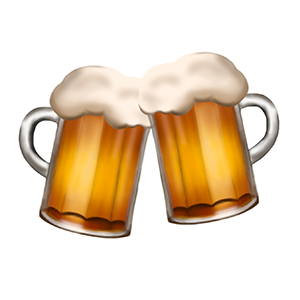 Declan and Isidore were a couple of genuinely likeable guys. I don't believe I'd like to hang out with them together, however. I think they'd be that cloyingly sweet couple that was constantly feeding each other off their plates, with adorable pet names and thoughtful gifts, while my girlfriend remembers the Married…With Children box set I got for her birthday and wishes I could be sensitive like those guys.
Testosterone Level: Get a Room
So when Sorcha starts pulling diplomatic strings to ensure that Isidore's father cannot kidnap, institutionalize, or deport his son, things start to get serious. Soon bombs are going off, bullets are flying through the window, and mysterious assassins appear at the school.
Meanwhile, Declan and Isidore are exploring their first love affair. And boy, do they go for it. With Sorcha's full blessing, the boys are learning a lot about what it means to be a man.
Talky Talk: Take It Down a Notch, Boys
An excellent book with highly likeable characters, especially Sorcha. The chapters alternate between violent assassination attempts, romantic interludes, and hot sex.
However, I would have enjoyed it if this novel were toned down about ten percent. There was a lot that was just too over the top to be believed.
Isidore's father tries to kill Declan and his family so many times that the attacks stopped being frightening.
It's nice that Sorcha is totally okay with her son loving another boy, but when Declan winds up with gonorrhea (see below), I think any mother might reconsider how liberal she is.
I'm glad that Declan and Isidore are comfortable with their sexuality, but they are both virgins. I didn't need to hear Isidore describing how he's stimulating Declan's prostate for maximum effect.
And then there's the boys' teacher. "Ha, ha Declan, your father was killed in a car bombing. He was having an affair with Isidore's mother, wasn't he? Hey, don't take that tone with me, boy! Detention!"
Oh, and the school policy that students are required to find out why other students missed school…yeah, the kids would never use that to their advantage.
Like all teenage romances, Slaying Isidore's Dragons is intense, emotional, crazy…and beautiful.
'Bonus' Factor: Male on Male Rape
So Isidore's half-brothers have been tasked with keeping him in line. And they do it in the most brutal way possible. Before he met Declan, Isidore was pretty much mentally destroyed to the point of attempting suicide. He's scarred, both inside and out, and infected. And Isidore is not the only one at school who's been forced to do something he didn't want to by another boy.
Too often, rape is only seen as a female problem. When a man is violated, they are often too ashamed to talk about it or their claims are outright dismissed. I'm glad Cody Kennedy was willing to step up and talk about this normally verboten topic.
Bromance Status: Cutest Couple
The thought of these two boys kissing makes me want to gag. Not because they're boys, but because they're just too damn adorable.
Full disclosure: I got an e copy of this book from the author, but no beer money. Slaying Isidore's Dragons is available now.