Cover Story: River of Dreams
Drinking Buddy: Dream Weaver
Testosterone Level: Enter the Sandman
Talky Talk: These Dreams
Bonus Factor: Possession
Anti-Bonus Factor: Lord of the Flies Syndrome
Bromance Status: Stuck in a Closet With Vanna White
Cover Story: River of Dreams
Nothing really special here, though I'm glad they used an Asian model to portray Sarah, as per her description in the book.
The Deal:
Sarah Reyes has a sleep disorder. You see, when most of us spend our dreams going to work in our underwear or trying to find where the algebra final was, our bodies just lay there. But not Sarah. Her body moves along with the action. When the boogeyman chases her, Sarah's legs are kicking in like crazy in her bed. When her teeth fall out, she's grinding them in real life. And when she has to fight for her life, she's actually lashing out.
Sarah is used to sleeping in restraints. But one night, after dozing off at a slumber party (she didn't expect to fall asleep), she wakes up with her fingers around the throat of Gigi, the school's queen bee. Gigi suffers no lasting injuries, but she makes it her mission to tell everyone what a maniac Sarah is. What a monster. What a danger.
Sarah, who cannot really explain that she meant no harm, signs up for a new kind of sleep study. An experimental medication that suppresses dream activity. And it works. Sort of. But now there's Wes, a new, handsome guy at her school who has taken a liking to Sarah. All fine and good. Except Sarah has met him before. In her dreams.
It seems this new medication has given Sarah and Wes access to another plane, where dreams are reality and can intrude on the waking world. What will they do with this power?
Drinking Buddy: Dream Weaver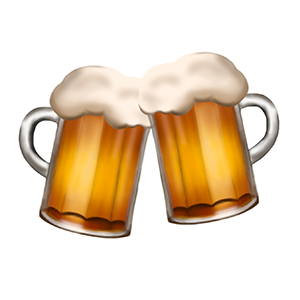 Sarah's kind of badass. When she realizes that her powers in the dream world will enable her to get revenge on Gigi and her gang, she doesn't shy from doing some dirty deeds. And when Wes starts to take things too far, she's the one who tries to rein him in. But there are times when Sarah is a follower, when she does things (and allows Wes to do things) that kind of set uncomfortably with me. Well, I know I wouldn't handle godlike powers well, so I don't know why I should expect better judgement from a teenager.
Testosterone Level: Enter the Sandman
The dream world is filled with all kinds of crazy things, including ethereal monsters that can really hurt you in the waking world. But there are also no limits to what one can do during Morpheus's slumber. And Sarah and Wes sure go for it. Ever wish your partner was a little different? Ever wish you were someone else? This couple takes swinging to a whole new level.
Talky Talk: These Dreams
On the one hand, I like books about the meaning of dreams. I mean, if I'm going to suddenly be shunted back into a play I was in ten years ago with absolutely no memory of my lines, I'd like to think there's a reason for this suffering. And it's the first day of school, so why am I standing here in street clothes with absolutely no lesson plans? This book gives a little insight into our nighttime adventures. And it's a revenge book. I always like a good revenge book.
On the other hand, Sarah does some pretty serious things to her enemies, but then acts shocked when Wes doesn't want to stop. Once the revenge got out of hand, the story felt rather forced.
Bonus Factor: Possession
Sarah and Wes, through a little trial and error, discover that their experimental sleep medication gives them the power to take over the bodies of just about anyone they like. Oh, the potential for revenge. I mean, what would you do if you could possess your worst enemy? How could you embarrass and discredit them?
They start off small, such as having Gigi cut off her hair. But the revenge gets wilder and wilder until they're doing things that border on felonies. And when Sarah tries to opt out, Wes threatens her. Well, not her, but her sweet ex boyfriend. From inside the boyfriend's body. It'd be a damn shame if he had some kind of unfortunate accident…
Anti-Bonus Factor: Lord of the Flies Syndrome
Where the adults in a story are conveniently absent
After Sarah tries to strangle Gigi, Gigi wants to let the world know what a monster Sarah is. She plays a private phone message from Sarah over the school intercom, and posts pictures of Sarah, asleep and hooked up to electrodes at the lab, which she acquired by bribing a technician. And no one seems to care. In real life, I think Gigi could have gotten suspended over a stunt like that,. Also, Sarah would have owned that sleep center when she sued them for letting an employee photograph a sleeping teenager. But hey, that doesn't make for a good novel.
Bromance Status: Stuck in a Closet With Vanna White
Name that tune
While I liked our adventures together, I've had to hit the snooze alarm more than once. I'll look for more by your author, but probably not you again.
FTC full disclosure: I received neither money nor Hypnocil for writing this review. I'm…hey, who are you? Get out! Hey, why can't I run? Why am I moving so slow? And why am I naked?