Cover Story: Montell ARE YOU FREAKING KIDDING ME Jordan
BFF Charm: Yay
Talky Talk: M. Night Shymalan
Bonus Factor: Prairie Horror, Folklore
Relationship Status: Love Thy Neighbor
Cover Story: Montell ARE YOU FREAKING KIDDING ME Jordan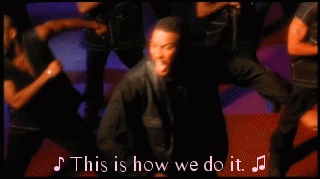 If there were a platinum edition Montell Jordan award, I'd give it to this book. Easily one of the most beautiful books I own. Every detail is perfection. The book jacket, the hardcover design, the bees on new chapter pages. GO TEAM.
The Deal:
Amity Falls is a quiet village hidden away deep in the Blackspire Mountain range and surrounded by treacherous woods filled with evil, mysterious creatures. The village founders managed to fight off the evils that plagued Amity Falls and put measures in place to guard against them. But when a supply party goes missing, the townsfolk begin to worry that the monsters have returned and are lurking just outside the village walls.
Ellerie Downing's father is the village beekeeper, and just as he begins to teach Ellerie how to care for the hives and harvest the honey, tragedy strikes. In her parents' absence, Ellerie must care for her siblings, keeping them fed, warm and protected from harm, but as evils seeps into every facet of the village, the townspeople begin to turn on one another, and no one is safe.
BFF Charm: Yay!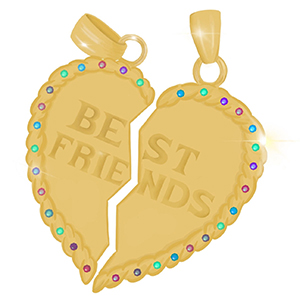 Ellerie Downing is the oldest of four siblings – well, except for her twin brother who, tbqh, has been kind of a dick lately. Her father had started teaching her how to care for the family beehives, which are the main source of income for the Downings throughout the year. But when Ellerie finds herself having to be the primary caretaker for her siblings, she proves to be pretty fearless. There are a lot of creepy things happening in Amity Falls, but my girl is still getting up before sunrise to milk the cow (I could NOT)!
Swoonworthy Scale: 7
When a group of hunters show up in Amity Falls, one of them takes a liking to Ellerie. Whitaker – the name Ellerie gives him, since he won't share his real name – is handsome, charming and mysterious, sometimes a little TOO charming and mysterious. He always seems to appear out of nowhere, but just when you start to question whether or not Whitaker is a good guy or a bad guy, he does something that proves he truly cares for Ellerie and her siblings. The romance is much more in the tension and build-up than in any sort of sexy times, but Craig does a great job of giving us lots of moments between Ellerie and Whitaker where you'll catch yourself holding your breath.
Talky Talk: M. Night Shymalan
In Small Favors, the fear is in the not-knowing: everyone feels like a suspect and danger seems to lurk in every shadow. Craig creates a cast of characters that all feel just a little…off. Not in a bad way or a heavy-handed way, but in a perfectly spooky way that makes you question every facet of reality. The writing is dark and atmospheric, and Ellerie's voice is slightly formal, something you'd expect from a citizen of a Puritan or Amish(ish?) community.
But throughout, Craig proves herself to be a talented writer, and I highlighted a handful of beautiful passages like this one:
I wasn't a man.

My place in the world was nebulous, a malleable concept only given definition by the space I occupied. When I was in the classroom, I was a schoolgirl. At home, I was a daughter. When someone eventually courted me, I'd be a wife, a mother.

But until then, what was I?

Who was I?

Bonus Factor: Prairie Horror
Craig masterfully builds an eerie world in Amity Falls that reminded me of Puritan-style horror movies like The Village, The VVitch, or The Crucible – with a touch of Midsommar for good measure.
Bonus Factor: Beekeeping
Ellerie's father is the village beekeeper, and he is teaching Ellerie how to follow in his footsteps. They harvest honey for her mother's famous honey cakes, and Ellerie has a special bond with the bees. Craig organically sprinkles in lots of great details about how bees live and work, and anyone who knows anything about honeybees knows that the inner workings of a hive are endlessly fascinating.
Relationship Status: Love They Neighbor
This story took so many twists and turns that I had to keep reading to find out where it would end, even when staying up late at night to read had me scared to turn off the lights. I'm always on the hunt for prairie horror movies to watch around Halloween – it's my favorite horror genre. And now, I have a book to add to my annual October must-read list.
Literary Matchmaking
The Grace Year
Kim Liggett's The Grace Year is about girls who are sent into the murdery woods to "release their magic" before coming home to be obedient wives.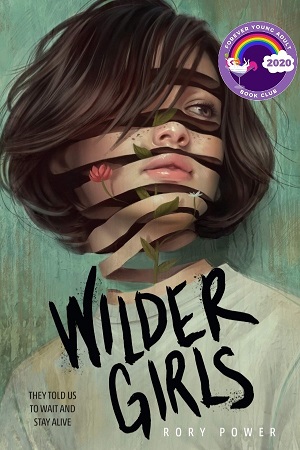 Wilder Girls
For more secluded horror, check out Rory Power's Wilder Girls, about a plague that infects the students at an abandoned boading school.
FTC Full Disclosure: I received my free review copy from Delacorte Press/Random House Children's Books. I did not receive money or Girl Scout cookies of any kind (not even the gross cranberry ones) for writing this review. Small Favors is available now.