About the Book
Title:
Small Spaces (Small Spaces #1)
Cover Story: Montell Jordan
BFF Charm: Big Sister
Swoonworthy Scale: 0
Talky Talk: Atmospheric
Bonus Factors: Keith Mars Award For Awesome Dadhood, Tasty Business, Scarecrows
Relationship Status: Field Trip Buddies
Cover Story: Montell Jordan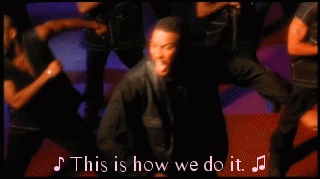 This cover is what clued me in to this delightful MG book (and then I saw it was Katherine Arden and I definitely had to read it). Those scarecrows heading towards the bus is a great scary tableau, and I am in love with the tree branches spelling out the title. Also, if Younger Me had seen that blurb from R. L. Stine, that would've been the highest praise.

The Deal:
Eleven-year-old Ollie has had a rough year with her mom dying unexpectedly almost a year ago, and she's retreated from everyone around her. She decides to swing by the local watering hole (now abandoned in late October) to read in solitude when she runs into a woman about to throw a book in the river and spouting gibberish. Ollie is understandably horrified about the book crimes about to be committed, so she takes the book and runs off.
She begins reading her stolen book and learns all about a cursed family that made a deal with the "smiling man" and a brother brought mysteriously back to life. The next day, her entire sixth grade class goes on a field trip to a working farm nearby, and, wait a second—the owner is the lady with the book! Ollie is freaked out when the super creepy bus driver warns her that danger is afoot. Then the bus breaks down. And the fog rolls in. Now Ollie's watch—her mom's watch that's been broken since she died—starts blinking the word, "RUN".
BFF Charm: Big Sister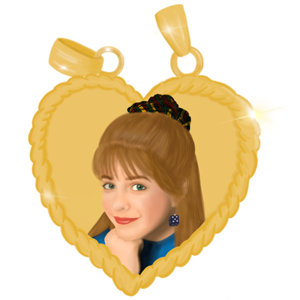 I would've totally been BFFs with Ollie—if she'd let me—when I was her age. She's kind but not a saint (she stands up against bullies even though she is also annoyed with the newcomer, Coco, and her squeaky voice), brave but a healthy dose of self-preservation, a reader, and she follows her gut. It's hard for her to be happy about anything with her mom gone, but she knows how lucky she is to still have her dad (and has enough wherewithal to feel guilty when she ices him out). Reading it now, I know Ollie could use a big sister to talk to when she's feeling overwhelmed with sadness and needs to process her feelings.

Swoonworthy Scale: 0
Hockey player Brian is suitably impressed with Ollie's aim when she hits him in the back of the head with a rock after his friends tease Coco (she wasn't actually aiming for him, but that's neither here nor there). She obviously piques his curiosity, but Ollie is not really interested in getting to know anyone better at the moment.

Talky Talk: Atmospheric
One of the things I enjoy about Arden's YA series, The Bear and the Nightingale, is the way her descriptions make you really feel the ice and chill waiting outside the characters' doors. She's great with atmosphere and with multi-dimensional female characters. While not as complex as her other books, I still found it engaging and would have gone nuts over it as a preteen. This is a spooky and poignant read that's perfect for the Fall and for a younger reader who adores all things scary but, like, appropriately scary.

Bonus Factor: Keith Mars Award For Awesome Dadhood
Ollie and her father live in the Egg, a brightly pastel painted home where every room is a different color and there's something delicious cooking in the wood-burning stove all day long (more on that in a sec). The memories of Ollie's family before the accident sound idyllic and you can feel the emptiness the absence of Ollie's mom leaves behind. But although he's grieving too, Ollie's dad is still trying to give her the stability and love she needs.
Bonus Factor: Tasty Business
Fresh maple syrup, homemade bread and spaghetti, warm muffins and pancakes with hot coffee. Are you drooling yet? Because I may have been drooling any time Ollie's dad was in the kitchen. His overpacked lunch even comes in handy later on in the story.
Bonus Factor: Scarecrows
I mean, obviously not a BONUS bonus factor, but there's few things to get you in the scaredy-cat mood faster than a menacing looking scarecrow just chillin' above the cornstalks.
Relationship Status: Field Trip Buddies
There's no one else I'd rather have as my buddy on a field trip than you, Book. You are resourceful and quick-witted, and together we may just keep ourselves out of danger.
Literary Matchmaking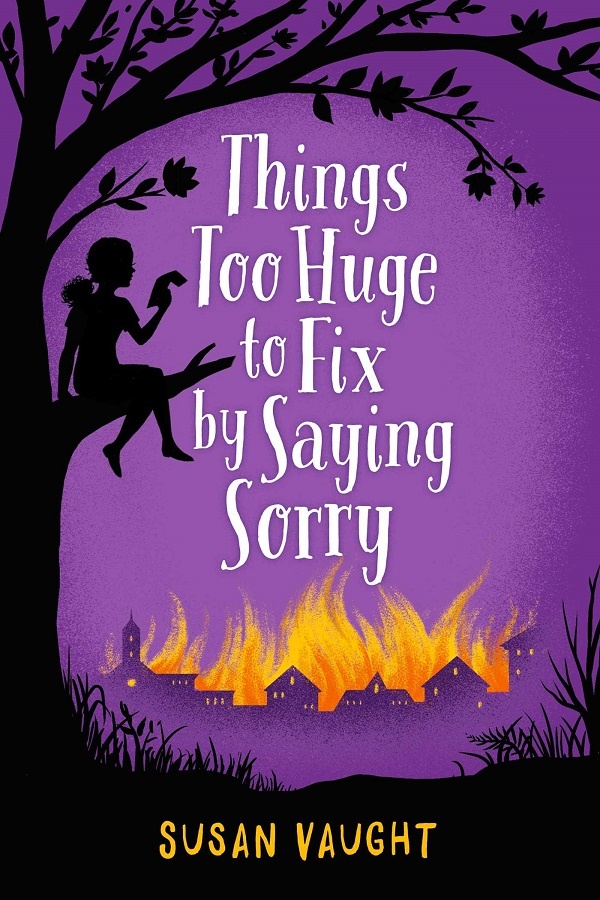 Alistair Grim's Odditorium
Small Spaces is set in one small town, but if you're looking for a book with a more fantastical flair, Gregory Funaro's Alistair Grim's Odditorum will take you all over the world.
The Girl Who Drank the Moon
If you want more girl power and mystical happenings, you should give The Girl Who Drank the Moon by Kelly Barnhill a shot.
FTC Full Disclosure: I purchased my own copy of this book. I received neither money nor peanut butter cups in exchange for this review. Small Spaces is available now.