About the Book
Title:
Looking For Alibrandi
Cover Story: Boring But Fine
BFF Charm: Eventually, Yes!
Talky Talk: Dramarama
Bonus Factors: Italian Culture, Family Secrets
Relationship Status: College Roommates
Cover Story: Boring But Fine
Look, it's a face that is actually attached to a body, and a body that as a face! How often does that happen on YA covers? This cover isn't really embarrassing, but it is seriously snoozeville. If the girl on the cover looks bored, why should any potential readers be interested?
The Deal:
Josephine Alibrandi (or Josie) is living in two worlds. On the one hand, she's your typical Australian teenager. On the other, there is almost no part of her life that is unaffected by her Italian heritage, culture and family. She doesn't know quite where she belongs – not at her private Catholic school which she attends on scholarship and not with her extended family who shunned her mother when she became pregnant with Josie as a teenager. Things are only going to get more complicated for Josie with the attention of Jacob, school captain of the local public school and the arrival of her long lost father.
BFF Charm: Eventually, Yes!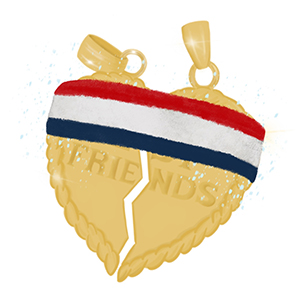 Initially, I wasn't sure how much I would like Josie. She is dramatic and overly sensitive. She grew up with her illegitimacy and ethnic heritage held against her and it, understandably made her thin-skinned. She's a bit judgemental, stereotypes others and believes she needs to find external acceptance to be happy. Honestly, she reminded me of myself at that age (well, minus the illegitimacy and culture issues) which can always be a bit uncomfortable to read. But she's also smart and strong willed. Plus, this couldn't exactly be a coming of age novel if our main character didn't have some flaws to work through.
Swoonworthy Scale: 4
Josie and Jacob's relationship is very high school. I don't mean that necessarily as a negative, just that there are lots of fights, hurt feelings and miscommunication. There are some romantic moments, but unfortunately this book just doesn't pack the Taylor Markham/Jonah Griggs style swoon.
Talky Talk: Dramarama
Josie's conversations (and fights) between her mother and grandmother are painfully realistic. For example:
I stood by my desk and stuck my fingers in my ears so I could ignore her, but she walked over and pushed me back.

"You are such a selfish, unreasonable child, Josephine. One day you'll understand."

"Screw your understanding," I yelled, throwing my books across the room angrily. "Why should I understand you when you've never understood what I've gone through? I've suffered in my life, you know, and you've never understood."

She walked away in disgust.

"I hope I die during the night and you regret it for the rest of your life," I yelled.

"I don't know what I did to deserve you," she said, shaking her head.

"I can tell you what you did with -"

She pointed a finger at me furiously. "Don't you dare say another word."
Marchetta really understands the complicated dynamic girls and their mothers can have which each other. Also, this was Marchetta's first book and was written in 1992! It still feels contemporary and modern, though every so often there will be something that makes you go LOL90s!
Bonus Factor: Italian Culture
Since I'm personally lacking any identifiable cultural identity, it's important for me to read about those who do have a strong identity and how it affects them. Also, (not so) fun fact this book taught me? Australia put Italians into internment camps during WWII. Doesn't exactly surprise me, but still is an important reminder that there is a lot of history I should know more about.
Bonus Factor: Family Secrets
I don't want any spoilers here, but Josie's family history turns out to be to be a bit different than what she always thought.
Casting Call:
The fun news is that Looking for Alibrandi was already made into a movie in 2000. Apparently it was quite good and Marchetta wrote the script herself. Unfortunately, it is only available in Australia (boo!)
Relationship Status: College Roommates
This book and I are going to be great friends. I feel like we've both done a lot of growing up recently and we are ready to take on the world together. This is the kind of book that makes you a stronger person and brings you up instead of putting you down. With so many flakey books out there, I hope this book and I stay friends for a long time.
FTC Full Disclosure: I received neither money nor cocktails for writing this review (dammit!). Looking for Alibrandi is available now.