About the Book
Title:
So This is Ever After
Cover Story: Not Twins
BFF Charm: Yay
Talky Talk: After the Campaign
Bonus Factors: LGBTQ+ Representation, Dungeons & Dragons
Relationship Status: Sign Me Up
Cover Story: Not Twins
I think this is an excellent cover with a lot of fun detail, from the magical sparkles to the floppy hair. But the boys look a little too alike for comfort, given that these two characters are the main character and his (unrequited?) love interest, and they don't look alike per the author's descriptions.
The Deal:
After hacking the head off the Vile One and ridding the kingdom of Ere from that evil, Arek and his companions aren't sure what comes next. The prophecy they've been following ends there, and they don't have another one to work from. Ere needs a ruler, however, and so Arek takes the job—on a totally interim basis. Or so he assumes until he feels the magical connection to the crown and learns of the stipulation that the ruler of Ere must be soul-bonded to another person before their 18th birthday or else. Which, for Arek, is only three months away.
BFF Charm: Yay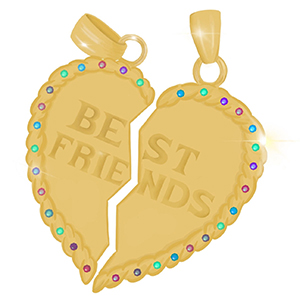 Arek is a total doofus, as one of his friends frequently calls him. He has a bit of confidence, but it's more for show than anything he actually believes. He doesn't think himself a worthy leader and continually worries that he's letting his friends down when he's actually doing the complete opposite. I loved that he was so self-unaware and kind of bumbling. It made him totally endearing and exactly the kind of guy I'd like to be friends with.
Swoonworthy Scale: 6
Arek's has had a crush on his best friend, Matt, for ages, but doesn't think Matt feels the same way. Especially when Arek comes up with a scheme to find himself a soulmate by going through all of their friends first, and Matt tells him that he'll help, but Arek can cross Matt off the list. Naturally, all of their plans go awry, and each leads the boys closer together. If only they could communicate better! But such is the way of teenagers …
Talky Talk: After the Campaign
So This is Ever After reads, delightfully, like what comes after a Dungeons & Dragons (DnD) adventure ends. The group has followed the prophetic scroll to its end, killed the Big Bad, and saved the people from evil. What comes after is rarely discussed, and in the case of this book, it's because it's not nearly as adventurous—but that doesn't mean it's boring! Lukens obviously has experience with DnD campaigns, and I love that they decided not to focus on the quest itself. They mix modern language and character sensibilities with the fantasy setting and romance tropes to great effect, although it sometimes is a bit jarring to hear a character say something like "what's up" when they're supposed to be living in a society with no indoor plumbing or technology more advanced than candles.
Bonus Factor: LGBTQ+ Representation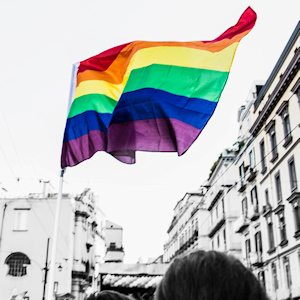 Very few characters in this book are entirely straight, and that's awesome. There is a lot of representation of queer folk in this book, but it's never treated as something that needs to be commented upon. When Arek's told he needs a soulmate, it's never assumed to be a woman but a spouse. He expresses interest in people of a variety of genders; other characters do as well. There's also a character who's described using they/them pronouns, and while it's not expressly stated that they're non-binary—no terms are used to describe anyone's gender or sexuality, explicitly—I do think it's safe to assume that they're someone in the queer spectrum.
Bonus Factor: Dungeons & Dragons
I already touched on how fun it was that So This is Ever After has a lot of DnD references above, but it really was so fun to read about the makeup of Arek's friend group, specifically—he's the leader, Matt's the mage, and they have four other friends who joined up at certain prophesied points along the way to killing the Vile One that fill the warrior, rogue, bard, and knight roles (all standard roles for the game). I've played a few campaigns of DnD myself, but I don't feel like any prior knowledge of the way the game's played is necessary to enjoy this story. It just adds to the fun if you do.
Relationship Status: Sign Me Up
You might already have a full complement of adventurers, Book, and also be done with your main quest, but I'd love to join you in whatever adventure might be next. Even if that's just making sure the kingdom runs smoothly. I'm sure we can find something for me to do!
Literary Matchmaking Guy in Real Life
For a more contemporary look at DnD, give Steve Breeznoff's sweet love story a go.
Chaotic Good
Whitney Gardner's book also features DnD from a contemporary setting, with a bit of gender-bending thrown in.
FTC Full Disclosure: I received a copy of this book from Margaret K. McElderry Books, but got neither a private dance party with Tom Hiddleston nor money in exchange for this review. So This is Ever After is available now.