About the Book
Title:
A Song of Wraiths and Ruin (A Song of Wraiths and Ruin #1)
Cover Story: Fierce Fancy Dress
BFF Charms: Yay x2
Talky Talk: Diverse Fantasy
Bonus Factors: Mental Health, Tournaments, Magic
Factor: Series Starter
Anti-Bonus Factor: Awful Parents
Relationship Status: Tell Me More
Content Warning: Brown includes an author's note at the start of the novel that reads: "Please note this book depicts issues of mild self-harm ideation, fantasy violence, emotional and physical abuse, anxiety and panic attacks, parent death, and animal death. I have done my best to approach these topics with sensitivity, but if you feel this kind of content may be triggering, please be aware."
Cover Story: Fierce Fancy Dress
Sometimes, Fancy Dress is used to great effect, and this cover is one of those times. The young woman on the cover is stunning and exuding nobility, and the emerald gown/cape/whatever is just *chef's kiss*. The title treatment is also gorgeous, and the dotted elements around the text make me think of African tribal face decoration, tying nicely with the novel's West African inspiration.
The Deal:
Solstasia, a once-every-50-years celebration for the city of Ziran, brings with it opportunities and change. For Malik, it's a chance to earn money to send back to his mother and grandmother. For Crown Princess Karina, it's an opportunity to avoid the ire of her mother, the sultana—if that's ever possible.
But then Malik's younger sister, Nadia, is kidnapped, and the kidnapper makes Malik a bargain: Kill Karina and Nadia goes free. But how is Malik, a member of the lowest of low caste tribes, supposed to get near enough the princess to drive a dagger through her heart?
BFF Charms: Yay x2
We get to know both Malik and Karina through their own POVs in A Song of Wraiths and Ruin, and it's fascinating to "watch" as their opinions of each other change as the book goes on, similarly to how my opinions of them changed as I read. At first, Karina seems like a pretty standard spoiled noble: prone to making rash decisions and not worrying about the consequences, entitled, rude, and liable to go against her mother's wishes at every turn. But she's got a traumatic past that's led her to close herself off from others and keep everyone at an arm's length.
Similarly, Malik seems like a fragile, broken boy with PTSD and mental health issues, but it quickly becomes clear that he, too, has things in his past that keeps him constantly on edge. Both characters come with a lot of baggage, but both are also trying to grow past their pasts and become better people. Even when their decisions are somewhat questionable—they are teenagers, after all—it's obvious that they're both going to grow into terrific adults; their inner strength and their strong belief in doing what's right will serve them well. (And makes them BFF charm worthy, for sure.)
Swoonworthy Scale: 6
Malik and Karina have some chemistry happening from the very start—naturally—but neither are clear on what's happening nor do they have a lot of time to sit and listen to their feelings with all that's going on in the book. There are also a lot of obstacles in their way—not just the fact that Malik is trying to kill Karina, that she's a princess and he's a commoner, etc. There's hope for these kids yet, but it's gonna take work to get them on the same path.
Talky Talk: Diverse Fantasy
A Song of Wraiths and Ruin is a fantasy based on West African folklore and is rich with imagery and magical elements that echo the book's roots. Brown's story feels fresh while also feeling ancient; it's obviously a new story but told in a way that made me feel like it's one that's been passed down through oral storytellers for generations.
Her characters, too, are nicely realistic for folks in a fantasy novel. Both are dealing with trauma, PTSD, and other mental health issues that you don't often see portrayed in YA—at least, not YA fantasy, and not nearly this well. Karina has migraines, and as someone who gets them on occasion, Brown hit the descriptions on the head (no pun intended); even if you've never experienced something similar, you'd be feeling it thanks to Brown's writing. Similarly, Malik's panic attacks are visceral. This kind of depiction of mental health issues, wrapped in fantasy, is so important to normalize such illnesses and make it clear that people don't have to be ruled by them, that they can be magical and strong even while dealing with such debilitating concerns.
A Song of Wraiths and Ruin is Brown's debut novel, and I am really looking forward to reading more from her in the future. She's one to watch!
Bonus Factor: Mental Health
I went in-depth into this in Talky Talk, above, but wanted to call it out as a Bonus Factor, because it's that important to me.
Bonus Factor: Tournament
The Zirani Solstasia festival involves a tournament of champions that takes place under the light of a comet and helps determine which patron deity will "rule" over the city for the next 50 years. Karina's involved in the tournament from a royal perspective, and Malik gets himself involved as a way to get close to the princess. The elements of the tournament are very cool and aren't exactly what you might expect from such a thing (given their prevalence in the rest of the YA fantasy genre).
Bonus Factor: Magic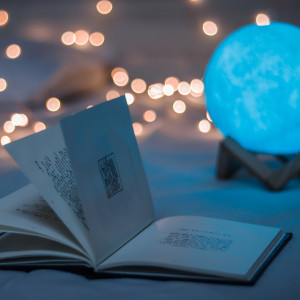 Magic isn't a widespread gift in A Song of Wraiths and Ruin, but I have an inkling that it will become more of a theme in future books, and the few instances we see of it in this series starter are clever and tie into the story's West African roots while feeling specific to Ziran (i.e., the magical system Brown created).
Factor: Series Starter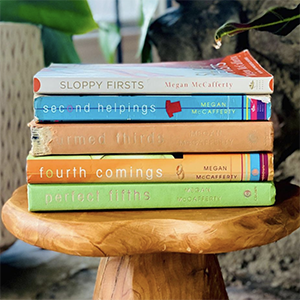 According to Goodreads, it's only a duology.
Anti-Bonus Factor: Awful Grownups
Karina's mother, the sultana, is closed-off and stoic, and it's not until it's too late that Karina realizes how she actually feels about her and why they've had such a strained relationship. It's more sad and frustrating than anger-causing, but she's SO mean to Karina that it broke my heart a little. And then there's Malik's dad, who's been out of the picture for a while—through his own choice—but left an indelible terrible imprint on Malik that he'll never fully be able to shake off.
Relationship Status: Tell Me More
You wove quite the story, Book, and sucked me into your tale. I want to know more about you! I want to spend more time with you! Let's make this happen, stat.
Literary Matchmaking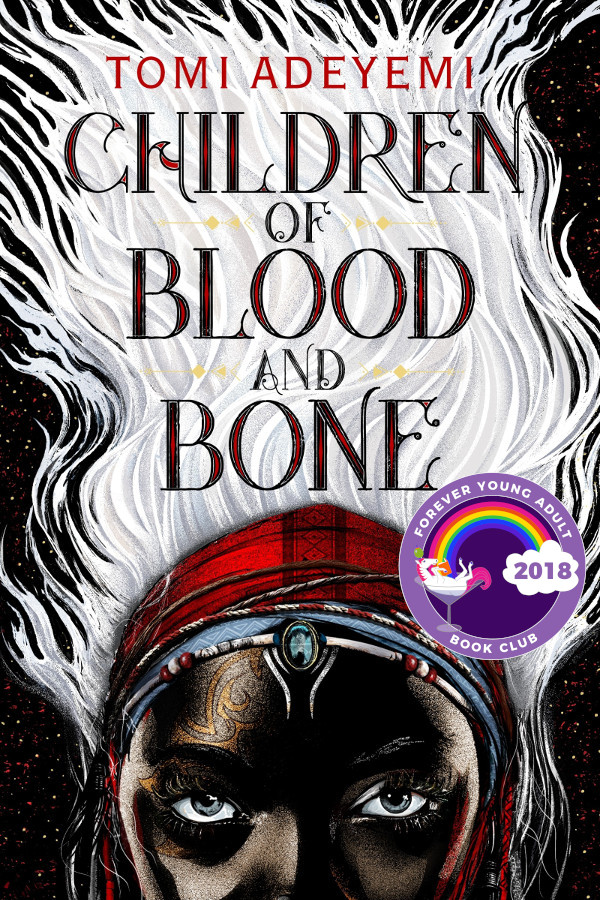 FTC Full Disclosure: I bought a copy of this book with my own money and got neither a private dance party with Tom Hiddleston nor money in exchange for this review. A Song of Wraiths and Ruin is available now.