About the Book
Title:
Speak of Me As I Am
Cover Story: Montell Jordan
BFF Charm: Proceed With Caution
Talky Talk: He Said, She Said
Bonus Factors: Shakespeare
Relationship Status: I'll Bring You Casseroles
Cover Story: Montell Jordan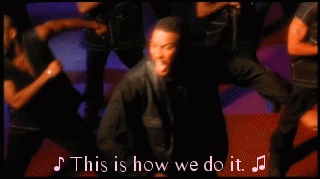 H*ck to the yes, y'all! This cover is a great color, and is happily free of big faces, cheesy fonts, or bad stock photos. It tells enough without telling too much, and it was obviously very well thought out: The hand belongs to Damon, the red-streaked hair to Melanie, and the fact that Damon's holding a photograph is also important. Two for you, cover designer, YOU GO GLEN CO CO(ver designer).
The Deal:
Damon recently lost his best friend Carlos to suicide. He's trying to come to terms with his grief while also struggling with guilt over his friend's death. Should he have known or expected it? Could he have stopped it? These feelings are now coupled with the overwhelming feeling of starting at a new school as he prepares to transfer from Gate Prep to Hamilton High.
Melanie is struggling with her own grief after her mother's recent death to cancer. Her best friend Tristan encourages her to paint sets for the upcoming production of Othello, where she's able to get to know Damon, who is playing the lead. The two find that they aren't alone in their grief, and lean on each other as they learn to live life without the people they loved the most.
BFF Charm: Proceed with Caution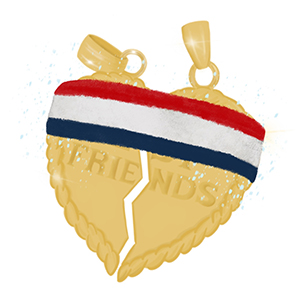 Listen, you guys, I am all about 1) making new friends and 2) being super supportive of your existing friends when something bad happens like, for instance, someone close to them dies. But now is probably not a great time for me to be handing out shiny new BFF charms to two people who are seriously grieving. That said, Damon and Melanie seem pretty cool, and when they're back on their feet, I could see us hanging out from time to time. They both like to go to blues concerts and hang out in parks, which I'm into. But it was hard to really get to know them within the pages of this book because so much of who they were was clouded by grief.
Swoonworthy Scale: 4
From the first time they meet, there is clearly a pull between Damon and Melanie, and it's more than just finding the other person attractive. Their relationship develops slowly but surely over the course of the book, and while they're able to confide and support each other through one of the hardest times in their lives, the romance didn't have a whole lot of…spark for me. Obviously they're both going through things that make flirting seem trivial, but I think what kept this coupling from rocking my socks off was that there was little conflict for them to overcome to be a couple. The conflict was outside of their relationship to one another, so while their romance was meaningful, I don't know that I'd call it swoonworthy.
Talky Talk: He Said, She Said
Speak Of Me As I Am alternates between Damon and Melanie's points of view, giving us a glimpse into each of their recent losses. There are things that both characters have trouble admitting to themselves, and thus, to the reader. The prose itself is dreamlike, sometimes feeling like Damon and Melanie are only halfway paying attention to what's happening around them, which feels accurate for two people who are learning to deal with grief. Sometimes, their POVs felt a little too similar, and I would occasionally have to stop and remember whose narration I was reading. We get glimpses of conversations between Damon and his best friend Carlos, in which his voice seems completely different from his narration – and while I know that boys sometimes put up a front and talk all bro-y to each other in a way that isn't reflected in their inner monologues, I'd have liked a little more of *that* voice from Damon, if only to differentiate his from Melanie's chapters.
Bonus Factor: Shakespeare
Theatre geeks, unite! The characters in Speak Of Me As I Am are all heavily involved in their high school production of Othello, and as frequently happens when characters are reading classic literature in their classes, they find that they're able to relate to the Shakespearan tragedy on a multitude of levels. That said: this is not an Othello retelling. ::spoiler alert:: No jealousy murders take place in this book.
Relationship Status: I'll Bring You Casseroles
Book, we may not be planning our wedding, but I do care about you, and I'll be the first to show up on your front porch with a casserole dish and a sympathetic hug when you're going through a tough time.
FTC Full Disclosure: I received a copy of this book from Penguin Random House, I did not receive money or Girl Scout cookies of any kind (not even the gross cranberry ones) for writing this review. Speak of Me As I Am is available now.