About the Book
Title:
Spill Zone (Spill Zone #1)
Cover Story: Veronica Mars meets The Road Warrior
BFF Charm: Maybe
Swoonworthy Scale: 0.5
Talky Talk: Only the Beginning
Arty Art: Loose
Bonus Factors: Science Fiction Mystery, Superpowers?
Anti-Bonus Factor: Talking Doll
Relationship Status: Ready for Adventure
Cover Story: Veronica Mars meets The Road Warrior
Whenever I see a young woman posing with a camera like this, I can't help but think of Veronica Mars. But this young woman looks like she's ready to do battle with more than just her wits.
The Deal:
Three years ago, in Poughkeepsie, New York, something happened. Was it a nuclear leak? A technology accident? An alien invasion? No one knows for sure—but what they do know is that Poughkeepsie, now referred to as the Spill Zone, is uninhabitable. Strange creatures and a wholly different reality lie within the spill zone's borders, and no one dares wander inside.
No one save for Addison Merritt, whose little sister Lexa and their parents were inside the city when whatever happened, happened. Lexa made it out (not wholly unscathed), but their parents didn't. So Addison has had to take care of both herself and her sister, and the money she gets for the photographs she takes inside the spill zone goes a long way toward making their lives comfortable.
Addison has rules, though—rules that keep her safe while she's inside and that ensure she returns to her sister after every trip. And though people say "rules are meant to be broken," some rules really are in place for good reason.
BFF Charm: Maybe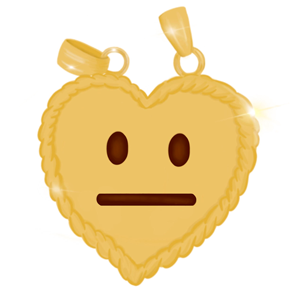 I didn't get to know Addison enough in this first volume of Spill Zone to decide whether she'd make a good friend. My first impressions are that that she's a dedicated sister, a risk taker, and not afraid to back down from a challenge, all of which are admirable traits. She's also quick to anger, resentful, and tend towards acting before she thinks, which maybe aren't the best friend-making characteristics? I'm certainly willing to give her more chances to see if we can make a true connection.
Swoonworthy Scale: 0.5
Spill Zone is a short read, but it's only the first of the series. There's a possibility of some sort of romantic relationship for Addison in the future, but I'm not sure anything will pan out. I'm guessing the series will be less about the swoon and more about the suspense.
Talky Talk: Only the Beginning
There's so much to explain at the start of Spill Zone … and there's even more at the end. As this is the start of a series, that's not all that surprising, and the unexplained is really what drew me in. After finishing this first volume, have so many questions: What happened in Poughkeepsie? How was Lexa changed? What's up with [REDACTED] and her interest in the incident? Who is [REDACTED], why is he involved with the [REDACTED] government, and what are his intentions? There's a lot to learn, and I'm sure (I hope?) we'll get some answers in future books.
Arty Art: Loose
I don't love Alex Puvilland's style, but I got used to it as I read through the book. I much prefer his illustrations of the spill zone weirdness and settings to his human characters; something about Addison is a little off-putting. That said, I think the loose style and Hilary Sycamore's tendency to color outside of the lines really fits the odd nature of the story.
Bonus Factor: Science Fiction Mystery
I'm not a huge horror fan, and I don't much care for being literally scared by books/movies/etc., but do enjoy an occasion dose of suspenseful action. Particularly when said action is of the mysterious, science fiction-meets-fact kind of variety, which Spill Zone has in spades.
Bonus Factor: Superpowers?
Although Lexa survived whatever happened to Poughkeepsie, she came out of the experience a changed girl. She doesn't speak out loud much, and spends most of her time with Vespertine, her rag doll. With whom she can communicate … telepathically. (Vespertine might be possessed? It's still a little unclear at this point.) Lexa might have other, as yet unexplored powers, too; I'm excited to see what happens with her in the rest of the series.
Anti-Bonus Factor: Talking Doll
Dolls are creepy. And when they can communicate, and do so in a somewhat sinister manner? Let's bump that right up to CREEPY AF.
Relationship Status: Ready for Adventure
I'm not as daring as you, Book, but I am enthralled by your story and would be willing to risk life and limb (and breaking the law) to venture into the spill zone with you. I promise to follow the rules.
FTC Full Disclosure: I received a copy of this book from First Second. I received neither a private dance party with Tom Hiddleston nor money in exchange for this review. Spill Zone is available now.