Cover Story: Throwback
BFF Charms: Caution x4
Talky Talk: Mean (Were) Girls
Arty Art: Spooks and Sparks
Bonus Factor: Comeuppance
Relationship Status: Friends?
Cover Story: Throwback
I truly love the 80s vibes this cover is giving off. The colors, the title treatment, even the outfits the people are wearing. This book doesn't actually take place in the 80s, but this cover is totally tubular.
The Deal:
Becca is the new girl at a prestigious San Francisco high school. Thanks to a chance meeting in the restroom, she's immediately taken under the wing of uber-popular Marley and her friends Arianna and Mandy. At first, Becca thinks they're regular cool girls, but during a full moon at a party, the girls show their true selves: they're werewolves, and they prey on the worst of the worst guys. Arianna gives Becca an ultimatum: join them or … else.
Becca is all about the new life that comes with being a werewolf and member of the pack until the accidental death of Arianna's (problematic) boyfriend and a subsequent investigation that hits a little too close to home.
BFF Charms: Caution x4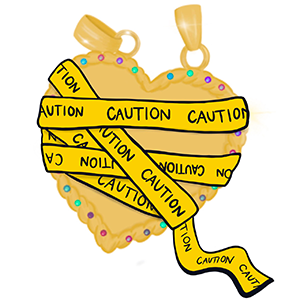 I liked Becca at first, but I didn't have much chance to really get to know her before she got involved with Arianna, Mandy, and Marley—and those three are definitely people I'd have trouble being friends with. Not only because of the werewolf thing, but because of their top ranking in the high school social scene. Some folks might say I was pretty popular in high school, but I was certainly not a popular person of these ladies' calibers.
As for Becca, I would have liked to be able to root more for her; the fact that she had little personality before joining up with the others made it hard to connect, even at the end when we'd gotten to know each other a bit better.
Swoonworthy Scale: 4
The romance in Squad comes a little out of nowhere—it seems like a second (or third) thought after the werewolf plot, but Becca certainly deserves happiness. The relationship makes sense, considering who Becca pairs up with (not naming names to avoid spoilers), but I just didn't quite expect it and not in an "oh, this is a nice surprise" kind of way.
Talky Talk: Mean (Were) Girls
Tokuda-Hall nails the upper-class popular girl high school vibes—so much so that the fact that the main girls are werewolves doesn't really seem like a reach. The book's plot is timely; the werewolves go after predators of mostly the sexual variety, guys who deserve what they get. (Death. They get death.) Squad's a great combination of paranormal and feminism. Sadly, the characters and the romance left something to be desired. Their lack of depth didn't quite mesh with the themes of the overall plot.
Arty Art: Spooks and Sparks
The art inside the book continues with the slightly 80's vibe of the cover, with bright colors and big hair. Sterle doesn't get too detailed with backgrounds, but the expressions on her character's faces are always spot-on. And the scenes in which the girls turn into werewolves are excellently spooky. You might not think the bright and shiny elements of their day lives would match with the gorier and darker life they have at night, but Sterle really makes them work seamlessly.
Bonus Factor: Comeuppance
I love seeing predators get what's coming to them. Especially when it's at the hands of people they underestimate.
Relationship Status: Friends?
I know I know your secret, Book, but I promise that I will not tell anyone. Please don't kill me. I know I was a little harsh above, but I really did have a good time. I promise!
Literary Matchmaking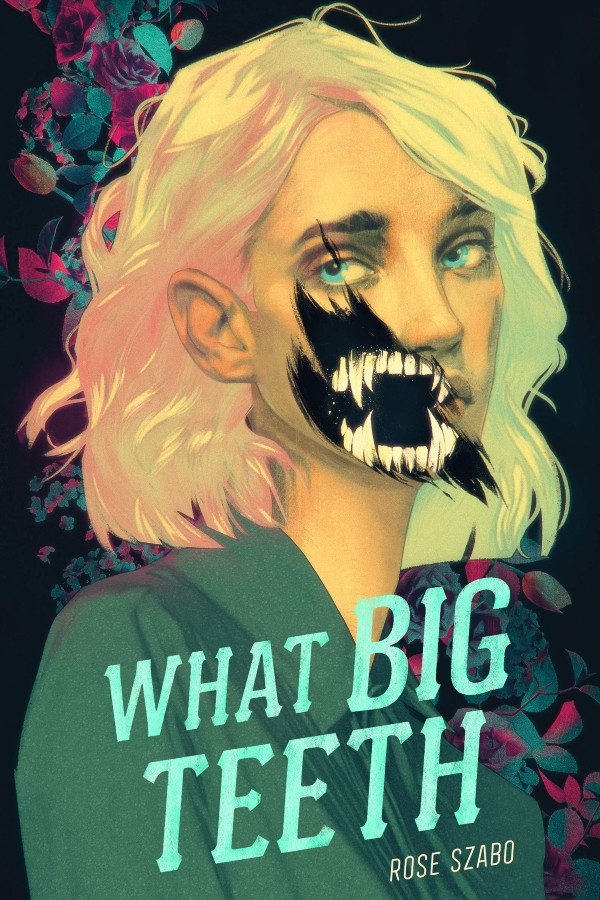 What Big Teeth
Rose Szabo's What Big Teeth has a much more otherworldly feel, but it's another great/unexpected take on a werewolf story.
The River Has Teeth
Not trying for a theme here, but Erica Water's The River Has Teeth is another paranormal feminist tale in which crappy men get what they deserve.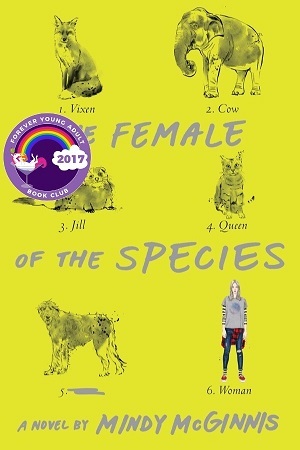 The Female of the Species
Mindy McGinnis' modern classic, The Female of the Species, isn't paranormal in the least but is another tale about women taking back the power.
FTC Full Disclosure: I received a copy of this book from Greenwillow Books, but got neither a private dance party with Tom Hiddleston nor money in exchange for this review. Squad is available now.