About the Book
Title:
Stargazer (Evernight #2)
BFF Charm: Yay!
Talky Talk: Craftier
Bonus Factors: Wraiths
Relationship Status: True Love
The Deal:
In this second installment of Claudia Gray's story of star-crossed lovers, Bianca finds herself having to sneak off school grounds to see her beloved, Lucas. She gets help from her friend Balthazar, who we all know would like to be more than her friend (and I'm not sure I wouldn't like that, too!)
Balthazar has his own reasons for helping Bianca and Lucas- Lucas and Black Cross-the group of vampire hunters that have been, well, hunting vampires, since waaay back- are hunting (surprise!) a vampire gang that includes Balthazar's long lost sister, Charity. He believes that if he can get her away from 'bad influences' that they can be a family again. But Charity has her own ideas about that, and they are CRAY, 'cause that's how she rolls.
AND Evernight Academy is now being haunted by wraiths/ghosts, who have their own- probably sinister- plans for Bianca. (I know, it sounds like a lot's going on, and it is, but Ms. Gray helps you keep it all straight somehow-see Talky Talk.)
BFF Charm: Yay!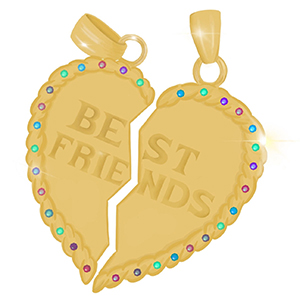 Bianca still has my BFF charm from the first book, and folks, I won't be asking for it back any time soon. She remains pretty level-headed while navigating her crazy emotional status with Lucas, the scary ghosts, her confusing feelings about Balthazar, and the fact that EVERYONE IS LYING TO HER, or at least keeping the truth from her. All without a friend she can really be honest with herself, because her roommate this year is Raquel, who still doesn't know about the whole almost-everyone-at-the-school-is-a-vampire-thing. And when the shizz is laid on her, and she realizes just HOW MUCH she doesn't really belong anywhere, she takes matters into her own hands to change her destiny. If only I could have been there to slap a few people upside the head for her…
Swoonworthy Scale: 8
The heat is TURNED UP in this book! The will-they or won't-they question has a twofold meaning in this story, and the anticipation kept me on pins and needles! Oh, and then there's the scene with Balthazar! I fell in love with Lucas first, and I tend to be loyal, and I am, but Balthazar! If we could make up team t-shirts for these boys I'd have to order one of each!
Talky Talk: Craftier
I was very impressed with Ms. Gray's first book, but this one got exponentially more awesome! (Oh, and I got to read the 3rd one, GAH!!!! I will review that closer to the release date, but let me just tell you, this lady gets better and better!) She manages to keep all the plot-point balls in the air in a way that flows so smoothly it's not hard to keep track.
So for any of you out there who haven't read these books, I have a confession. I almost didn't read Evernight myself. It was the cover art. Yeah, don't judge a book, etc. The covers have a theme, though, and have grown on me, but mostly it's the writing, because Ms. Gray kicks the ass of other YA vampire-genre authors. Seriously, she'd be my pick in a death match against BOTH the Casts, and then she could take on L.J. Smith. (And I like those other authors, a lot.)
Bonus Factor: Wraiths
The story takes a chilling turn with the addition of the wraiths at Evernight, and although you're not sure if their intentions are EVIL, they are definitely, definitely ominous. Oh, and we get to find out the BIG BAD THING that happened to Raquel- a question left open from the first book.
Relationship Status: True Love
I'm pretty much ready to head into the fire swamp with these books. We've gone past initial attraction and infatuation, have built some trust, and are ready for long-term commitment. I foresee us not only making it through high school, but probably at least college, as well.
FTC Full Disclosure: I received my free review copy from HarperTeen. I received neither money nor cocktails for writing this review (dammit!). Stargazer is available now.