Cover Story: Two Scoops Up
BFF Charm: Big Sister
Talky Talk: Straight Up
Bonus Factors: Female Empowerment, Ice Cream
Relationship Status: (More Than a) Flavor of the Month
Cover Story: Two Scoops Up
How adorable is this cover?! It's always great to see a publisher put the time and effort into a photoshoot specifically tailored for a book, and this picture hits all the right notes–Amelia in her pink staff polo, leaning out of the charming old ice cream stand and ready to serve a long line of customers. Bonus: if you get the hardback, the full jacket includes Amelia's bestie Cate perched at the other window.
If this cover doesn't sprinkle you with joy, you're dead inside (or lactose intolerant).
The Deal
It's Amelia's final summer working at Meade Creamery before she heads to college, and she can't believe she'll be running the show as Head Girl. The small roadside stand has been serving ice cream in Sand Lake since Molly Meade opened for business in 1945, and over the years it has become a local icon, layered with traditions that Amelia can't wait to pass down to the new crop of girls under her wing. Plus, she'll be working side by side with her best friend Cate so they can maximize their time together before they head off in different directions for school.
But Amelia's perfect summer is swiftly upended by Molly's death and the arrival of her grandnephew Grady, a college sophomore who plans to take over the creamery and modernize operations. Desperate to keep the stand open, Amelia agrees to help him, but as the harsh reality of running a business begins to clash with her allegiance to Cate and the other girls, her sense of self is set adrift in a sea of change.
BFF Charm: Big Sister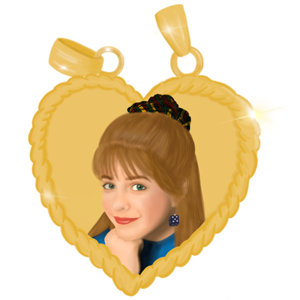 Amelia is SUCH a good egg. She's an incredibly loyal and super thoughtful friend, and she's dedicated to Meade Creamery, a place that's developed her as a person and allowed her to flourish. (The fact that she, as a teenager, recognizes this, is just another thing that speaks in her favor.) I love how hard she works to make Meade the best ice cream stand it can be, all while caring deeply about giving the younger girls the same support and encouragement she received as a new hire. With that said, Amelia's almost too nice, and that, coupled with a lack of confidence, makes it easy for others to take advantage of her. There were several moments when I wanted to sit her down (over a pint of ice cream, natch) and remind her that she is smart and strong and shouldn't be taking any shizz because I know she's got a backbone in there somewhere. Of course, it's better if she learns that for herself, and this is a Siobhan Vivian book so trust, y'all.
Swoonworthy Scale: 5
Initially, Grady is slick and obnoxious; he's a business school frat boy who only cares about pleasing his father. His attempts to alter the very fabric of Meade Creamery make him Enemy #1 to Cate and the staff, but Amelia–sensitive, gentle, patient Amelia–digs deeper and discovers a good heart underneath that preppy surface. (It doesn't hurt that Grady is totally hot.) Their relationship evolves in a way that won't surprise you, and while I did miss the sexual tension that Vivian is so adept at building, I dug the respect that blossomed between them.
Talky Talk: Straight Up
If you've been reading FYA for a while, you already know that I am a huge fan of Siobhan Vivian's writing. Her style is deceptively simple, with no frills descriptions and dialogue that's engaging yet genuine, and in this way, she creates space on the page for the reader to fill in with her own reactions and emotions. Take, for example, Amelia's reflection on the legacy of the creamery:
These are her favorite customers. The locals who've long since moved away, who take one lick and are transported back to a particular summer, a moment, a feeling. She's sure that's why the ice cream stand becomes the center of the universe during the summers. People wanting to find, even in the smallest taste, something they've lost.
Vivan instills such a poignancy in the history and traditions of Meade Creamery, which allows this novel to be more than just a quintessential summer read. Sure, you can soak it up by the pool, but the impact of Amelia's story will linger long after your tan has faded.
Bonus Factor: Female Empowerment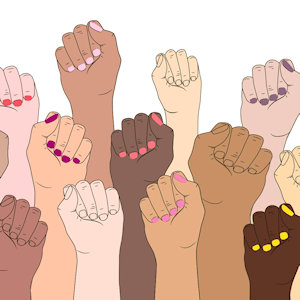 It's awesome to watch Amelia come into her own (especially as she navigates the tricky overlap of being a friend and being a boss), and underlining her own growth is the compelling story of Molly Meade. Entries from Molly's 1940s journal (which Amelia accidentally discovers) weave through the book, revealing a woman who stepped into a "man's role" of starting a business while her fiancée was away fighting in WWII. I won't spoil it for you, but suffice it to say, Molly is a badass.
Bonus Factor: Ice Cream
If you think you're going to develop a craving for ice cream while reading all about Molly Meade's made-from-scratch flavors (vanilla, chocolate, strawberry and the best-selling Home Sweet Home), you would be wrong. Because this book won't make you crave ice cream–it will make you COMPLETELY OBSESSED WITH CONSUMING IT AT ALL TIMES.
Relationship Status: (More Than a) Flavor of the Month
Did I devour this book in one sitting? Sure. But I also savored every bite, appreciating how the mixture of ingredients–the spice of feminism, the tang of nostalgia and the bittersweetness of one last high school summer–come together to form a delightful, inspiring taste of life.
FTC Full Disclosure: I received a free review copy from the author. I received neither money nor cocktails for writing this review (dammit!). Stay Sweet is available now.