About the Book
Title:
Strictly No Heroics
Cover Story: Nope
BFF Charm: Big Sister
Talky Talk: Grows on You
Bonus Factor: "Normies"
Factor: Mental Health
Relationship Status: I'll Be Over There
Content Warning: Radley included this note at the start of the novel: "Please be aware that this book contains graphic violence, gore, panic attacks and trauma, and references to sexual assault and child abuse."
Cover Story: Nope
This cover is terrible.
The Deal:
When Riley loses her (vital) summer job after retaliating against a handsy customer, she's forced to take a job at the only place she can find that "hires anyone": HENCH, an organization of folks who support supervillains with various duties, up-to-and-including firing weaponry at superheroes during hero vs. villain battles. Riley doesn't want to be involved in anything Super, but she needs the money to pay for sorely needed therapy—and there's something intriguing about Sherman, her fellow HENCH employee, who takes no crap but dishes it out like that's her real job.
BFF Charm: Big Sister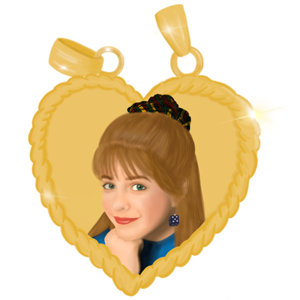 Although she has a best friend (who she's secretly in love with, no biggie), a sister (half, as she reminds Riley at every opportunity), and a father (figure; he's not her real dad, but he took the job when her mom died), Riley comes across as a very lonely person. She deals with severe PTSD after a car crash in which her mom died and her sister lost a leg and hasn't ridden in a car since. She's gay but hasn't come out to anyone because she's worried about how they'll react. She can't tell anyone she works for HENCH because, again, she's worried about how they'll react. She's carrying a lot on her shoulders, and I wish I could take some of that stress away, or at least reassure her that no one's going to think differently of her if she lives her truth—no one who matters, anyway. (If they care, eff 'em.) She's got such a level head, a strong sense of loyalty, common sense, and confidence that just needs to be nurtured by the people she values most.
Swoonworthy Scale: 6
Spoiler alert: This isn't a book in which best friends realize they're in love. But this is a book in which a young woman meets another young woman who's a total badass (with secrets) and finds herself moving on from an unrequited crush that maybe wasn't exactly a crush but instead a safe place to hide her true self from the world.
Talky Talk: Grows On You
Much like Riley, it took a while for me to mesh with Radley's writing. At first, it came across stilted, like Radley was writing what readers "expect" a brash, broken teen lesbian to sound like, instead of a fully fleshed out person with features and flaws who is a lesbian with PTSD, but neither of which define her. Thankfully, once I got into the story, it got much easier to just go with the flow and enjoy Radley's quippy text.
"You came back, I croak, though I can barely hear myself speak. Then, just to be a shit: "My hero."

Sherman doesn't waste time snorting.
(Ed. note: I pulled this quote from an advance review copy; the final text might be different.)
Bonus Factor: "Normies"
I love a good superhero story as much as the next person—OK, probably more—but I also love stories about the other people in those stories who are just trying to live their normal lives while dodging building debris and ray gun blasts.
Factor: Mental Health
Riley is really trying to manage her trauma and PTSD, but she needs help to do so. (Hence, HENCH.) Strictly No Heroics includes some pretty frank, but important, scenes of/discussions around mental health.
Relationship Status: I'll Be Over Here
I really appreciate the work you're doing, Book, to shine a light on the superhero service industry and the less glamorous parts of living in a world with superpowered beings. Next time, though, can we meet far away from the action? I'm still getting building dust out of my hair.
Literary Matchmaking
The Rest of Us Just Live Here
Patrick Ness's The Rest of Us Just Live Here is another novel about the normal folk who live in a world with superheroes/villains.
Renegades (Renegades #1)
And although the characters in Marissa Meyer's Renegades are super, they're surprisingly easy to relate to.
FTC Full Disclosure: I received a copy of this book from Feiwel & Friends, but got neither a private dance party with Tom Hiddleston nor money in exchange for this review. Strictly No Heroics is available now.