Cover Story: Montell Jordan
BFF Charm: Yay
Talky Talk: Practical Magic
Bonus Factors: Edgar Allen Poe, LGBTQA+, Witches
Relationship Status: My Darling, My Darling, My Life And My Bride
Cover Story: Montell Jordan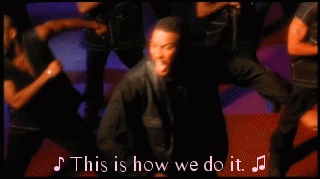 Original artwork FTW! I'm so in love with this cover from artist Jessica Singh that I'm now following her on social media and feel like my life is better for it. This book is one you can leave out on the coffee table as ~decor~ if you feel so inclined.
The Deal:
For generations, the Fernweh women have had magical powers. They inhabit a tiny east coast island called By-The-Sea where their secret is known by all, if not frequently talked about. Penelope Fernweh is a whiz at brewing up potions, while her daughter Mary can float. Mary's twin sister Georgina, however…well, that's TBD. Georgina has been patiently awaiting the arrival of her own magical gift, which has yet to show itself in her nearly 18 years of life. In the mean time, Georgina keeps herself busy by working at the Fernweh's bed-and-breakfast over the summer when an influx of birdwatchers arrive at By-The-Sea. The birders are hoping to catch a glimpse of Annabella's Woodpecker, the world's rarest bird who comes to By-The-Sea every summer and lays eggs that never hatch. Annabella is rumored to be nearly three-hundred years old. She's also rumored to be Georgina's great great great great (etc.) descendant…a Fernweh woman who turned herself into a bird many years ago.
But when Annabella doesn't turn up, the island starts to flood, and tragedy strikes, a rising sense of panic in both the birders and the Fernweh women has By-The-Sea up in arms. Suddenly, everything the island loved about the Fernweh women starts to make them look guilty, and Georgina must find out the truth to save her family's legacy and the island they inhabit.
BFF Charm: Yay
Listen, I know we're all thinking of the parallels between this book and the beloved seaside witchy sister movie Practical Magic. So just know that yes, Georgina and Mary are similar in many ways to Sally and Gilly. Georgina is straight-laced, responsible, and down-to-earth. Mary is beautiful, care-free, bewitching (no pun intended), and rebellious – very much like Gilly. While I'm not sure whether or not I'd give a BFF Charm to Mary, it doesn't actually matter all that much because this book is really and truly about Georgina. And I loved Georgina. Despite being the only Fernweh woman without magical powers, and one of the only lesbians on the entire island of By-The-Sea, Georgina wasn't a complainer. She loved her home, and though she was nervous about leaving the island for college soon, she was ready to explore the rest of the world.
Swoonworthy Scale: 5
When birdwatcher Harrison and his little sister Prue show up on By-The-Sea, Georgina is immediately attracted to Prue, and it seems like maybe, just maybe, Prue might be attracted to Georgina. Their romance unfolds carefully, and sweetly, but is quickly derailed by the more urgent matters at hand, so while there are some swoony moments, they take a backseat to the rest of the story.
Talky Talk: Practical Magic
Katrina Leno's writing is atmospheric and enchanting, to be sure, but what stood out to me about Summer of Salt was that the lyrical prose never felt too purple. As easy as it was to get lost in the world of this tiny mystical island, Leno could just as easily remind you that these are teenagers who live in the real world. They cuss, they smoke weed, they get drunk, and have sex. That contemporary realness was such a refreshing juxtaposition against the more magical aspects of the story. I guess that's why they call it magical realism, am I right?
Bonus Factor: Edgar Allen Poe
Mad props to Leno for the extended allusion to my ALL TIME FAVORITE poem, Annabel Lee by Edgar Allan Poe. I knew when the opening page had a line from the poem that I'd be in for a real treat.
Bonus Factor: LGBTQA+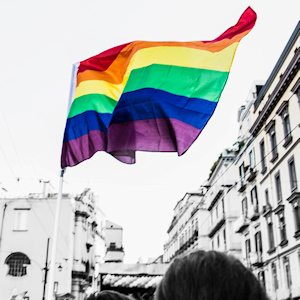 It's always nice when a character's gayness isn't a Capital-I Issue, which was definitely the case with Georgina. She talks candidly about how hard it is to be one of only a couple of lesbians on the island, but this is definitely not a coming out book. Prue, meanwhile, is bisexual, and Georgina's best friend Vira is asexual, so there's a refreshing mix of queer girls present on By-The-Sea during the summer of salt.
Bonus Factor: Witches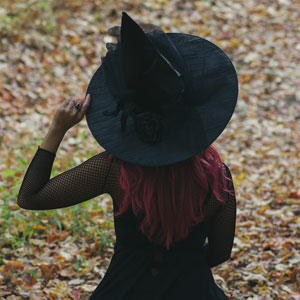 Maybe it's a holdover from my childhood Roald Dahl obsession, but I'm always gonna be down for a story about witches. Especially witchy sisters, and especially especially witchy sisters who live near the ocean.
Relationship Status: My Darling, My Darling, My Life And My Bride
Oh, Book, you were truly a thing of beauty! I loved you from your first page till your last, and I'm ready to write love poems about our epic love. Will you marry me?
Literary Matchmaking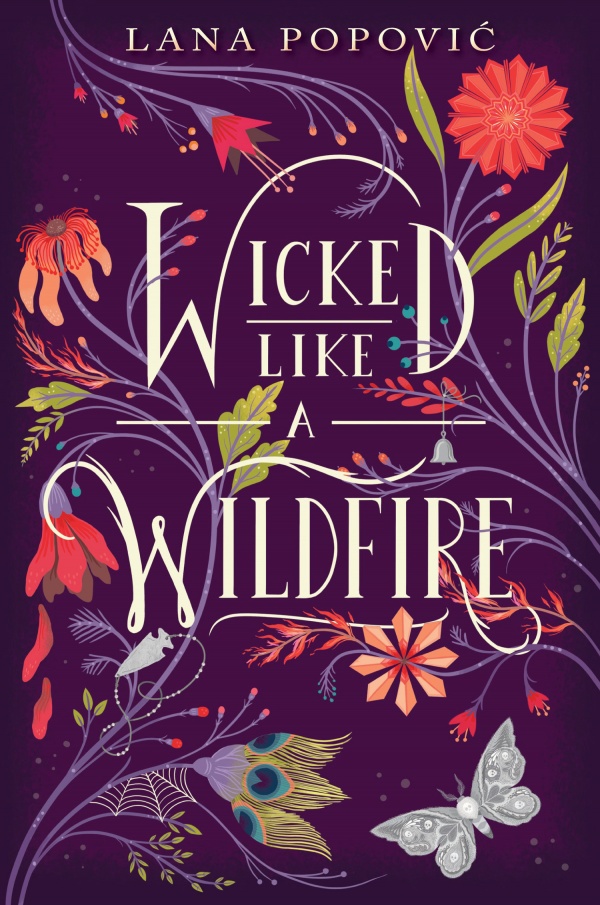 Wicked Like a Wildfire
If stories about witchy sisters in seaside towns is your jam, then Wicked Like a Wildfire by Lana Popovic will be right up your alley.
Wild Beauty
For another LGBTQA+ magical realism story, check out Anna-Marie McLemore's Wild Beauty.
FTC Full Disclosure: I did not receive money or Girl Scout cookies of any kind (not even the gross cranberry ones) for writing this review. Summer of Salt is available now.