About the Book
Title:
Supergirl: Being Super
Cover Story: Don't Look Down
BFF Charm: Yay
Talky Talk: Alter-Ego
Arty Art: Fierce and Femme
Bonus Factors: LGBTQ+, Few Dudes
Anti-Bonus Factor: Zits
Relationship Status: Friends Forever
Cover Story: Don't Look Down
As much fun as I think it would be to be able to fly, I think I'd get all sorts of vertigo were I to flip upside down. There are certain rules of gravity and whatnot that I just can't break.
The Deal:
Kara Danvers is a typical almost-16-year-old girl who worries about having zits in her school photos and placing well at her next track meet. Kara Zor-El is an alien from another planet who can lift trucks over her head without breaking a sweat and can fly, totally unassisted.
Kara Danvers and Kara Zor-El are one in the same, but Kara has to downplay her alien side in order to keep herself—and her friends and family—safe. Until, that is, an earthquake ravages her hometown of Midvale, and her powers go on the fritz.
BFF Charm: Yay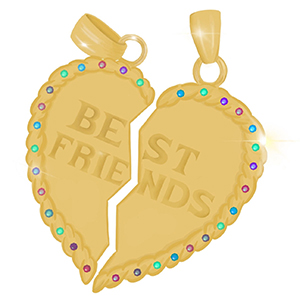 Although this is the first Supergirl comic I've read, I'm not surprised that I loved Kara. She's a sweet, down-to-earth person who loves her parents and her friends. She's funny and clever and looks great in primary colors. She also just so happens to be a superhero, with very cool powers that I wouldn't take advantage of at all.
Swoonworthy Scale: 2
Kara's too busy dealing with her powers going haywire and her city being ravaged by an earthquake to focus on romantic things. She is intrigued by [REDACTED] but I think it's more about what [REDACTED] can tell her about herself, rather than anything swoony.
Talky Talk: Alter-Ego
Supergirl: Being Super is an origin story that focuses more on Kara as a "normal" teenager than Kara as Supergirl, and I think it's a perfect way to introduce the character to an audience that might not be familiar with her character. (I can't say how it resonates with longtime fans, as I'm not one.) Tamaki nails Kara's internal struggle and the inherent struggle of being a teen, and her secondary characters, particularly Kara's best friend Dolly, are delightfully realistic.
Arty Art: Fierce and Femme
I've never seen any of Jones's art prior to reading this book, but I'm definitely going to look for more. Her art has a classic style that's filled with movement—Dolly's hair is AMAZING and is pretty much a character in it own right—and is feminine without resorting to any awful female comic character tropes. She's created a diverse set of characters, both in body shape and color of skin, and the art compliments Tamaki's story so very well.
Bonus Factor: LGBTQ+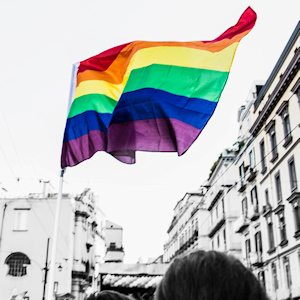 One of Kara's best friends, Dolly, is an open and unapologetic lesbian. We don't get to know her all that well in the course of Supergirl: Being Super, but I'd totally read a comic with her as the main character. She's such a great friend to Kara, has an awesome sense of style, and have I mentioned her killer hair?
Bonus Factor: Few Dudes
The comic industry is notoriously dude-centric, but there are only two male characters in Supergirl: Being Super—a comic series written and illustrated by two women—who rise above background characters. Unsurprisingly, the story doesn't suffer one bit for it.
Anti-Bonus Factor: Zits
When you read the book, you'll know what I mean. (And yes, I didn't include a image in this section on purpose.)
Relationship Status: Friends Forever
We might not be heading toward a romantic relationship, Book, but I'm definitely feeling the platonic chemistry. Meet me for burgers and shakes after school?
Literary Matchmaking
This One Summer
If you enjoyed Mariko Tamaki's writing, you'll likely also enjoy This One Summer, the graphic novel she wrote with her cousin, Jillian.
FTC Full Disclosure: I received a copy of this book from DC Entertainment, but got neither a private dance party with Tom Hiddleston nor money in exchange for this review. Supergirl: Being Super will be available June 5.