About the Book
Title:
Superman: Dawnbreaker (DC Icons #4)
Cover Story: Clark?
BFF Charm: Yay
Talky Talk: Semi-Alternative Origin
Bonus Factors: Teenage Clark Kent
Relationship Status: Could Be More
Cover Story: Clark?
I feel a little like I'm repeating myself when it comes to talking about these covers, but I'm still a little underwhelmed by the elements. I get that they're trying to let readers fill in an image of the superheroes/supervillains with their own imaginations, but they could be so much more appealing.
The Deal:
Clark Kent is pretty normal teenager, if you discount the fact that he seems to be developing superpowers. He goes to school, hangs out with his friends, and has a bit of a crush on the cute girls who works at the local diner. He helps his parents out around their farm, and enjoys all the trappings of small town life that come with being a resident of Smallville, Kansas.
But Clark isn't the only thing changing in Smallville. A big corporation has brought an influx of new money and influence into town, and it seems to be a good thing … but people are going missing, and local farms are being bought up left and right. Clark doesn't want to call more attention to himself than necessary, but he can't ignore the part of himself that's itching to be a hero.
BFF Charm: Yay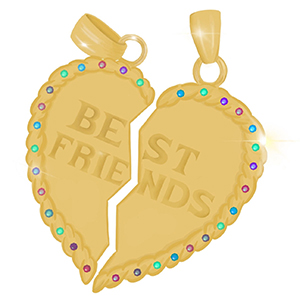 Clark Kent has always been portrayed as sort of a milquetoast character to distinguish him from the powerful Superman. But the Clark in Superman: Dawnbreaker hasn't yet blossomed into the Man of Steel, and is very much a teenage boy, albeit a boy whose version of puberty is slightly different from the norm. I liked this not-so-confident, little bit doofy version of Clark, and would have totally been friends with him if we went to Smallville High together. (I also would have likely had a huge crush on him, but that's another matter.)
Swoonworthy Scale: 5
Clark finds himself with a crush on a girl he goes to school with, and their chemistry is pretty adorable. The date they go on during Superman: Dawnbreaker is totally swoony, too. But I couldn't help but feel like she wasn't much more than a plot device, given what we all know about the true Superman OTP.
Talky Talk: Semi-Alternative Origin
Out of the three DC Icons books I've read, Superman: Dawnbreaker is the story most in line with the Superman canon I'm familiar with. But de la Peña has updated Clark's story for 2019, and the town of Smallville has suddenly become less idyllic and more real; a tertiary plot of the book is a proposal for a stop and search law that would adversely affect the town's non-white population, and most of the people who are going missing are POCs. It's interesting to see Clark's story set against a backdrop of modern racism, given the background of the Superman comics—it's a natural update, really, and helps ground the more superheroic parts of the story in the real world.
Bonus Factor: Teenage Clark Kent
No, he's not the WB version, but he's pretty close! (And no one can stop me from picturing Tom Welling in my head.)
Relationship Status: Could Be More
We had fun together, Book, when we weren't putting our lives on the line to figure out what was happening in Smallville. There might be something more between us, but I don't want to be a third wheel … Maybe we could get together again to figure things out?
Literary Matchmaking
Wonder Woman: Warbringer (DC Icons #1)
The first in the DC Icons series, Wonder Woman: Warbringer by Leigh Bardugo, is about Superman's sometimes lady friend (and supreme badass Diana, obvs).
Mera: Tidebreaker
And for more DC YA fare, check out Danielle Paige's Mera: Tidebreaker, the first in a new DC YA graphic novel line.
FTC Full Disclosure: I received a copy of this book from Random House Books for Young Readers, but got neither a private dance party with Tom Hiddleston nor money in exchange for this review. Superman: Dawnbreaker is available now.