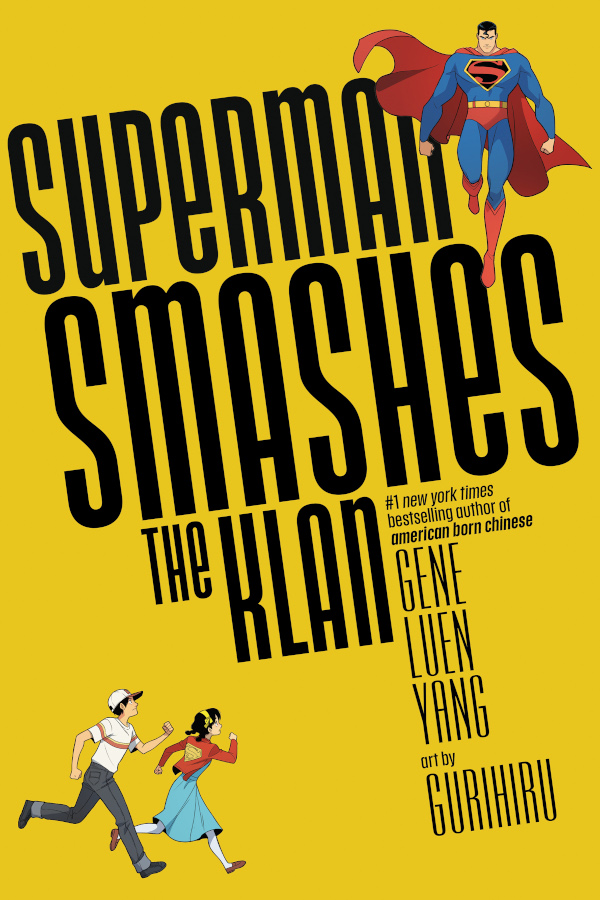 About the Book
Title:
Superman Smashes the Klan
Cover Story: Take Heed
BFF Charms: Big Sister x2
Talky Talk: Truth Bomb
Arty Art: Period Piece
Bonus Factors: Identity Issues, Secondary Characters, (Personal) History
Anti-Bonus Factor: Racism
Relationship Status: I've Got Feelings
Content Warning: Superman Smashes the Klan is a book that deals quite bluntly with themes of racism and includes terms of a very racist (albeit MG-ized) nature.
Cover Story: Take Heed
This cover is like the book version of a yellow light, telling you to pause, take notice, and proceed with caution. (All of which is applicable for the content within.)
The Deal:
It's 1946 and the Lee family is moving to a better part of Metropolis because of Mr. Lee's new job. Tommy is excited—he's always been one to make friends easily. Roberta, on the other hand, is nervous that her awkward nature will cause her problems (as it frequently does). Most people are welcoming to the new family, but there's a certain group who aren't excited about their new neighbors at all: The Klan of the Fiery Kross, a hate group who goes to extreme—fiery—measures to keep America "pure."
When the Lees find a burning cross on their front lawn, Daily Planet reporters Clark Kent and Lois Lane put themselves on the story, and Clark tasks himself (or, rather, Superman) with taking the group down. (If, that is, he can stop hallucinating aliens after a run-in with a strange green power source …)
BFF Charms: Big Sister x2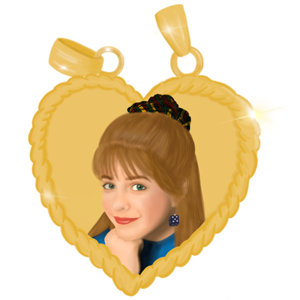 Roberta has an older sibling (Tommy), but he's not entirely helpful when she's struggling with who she is and her place in their new world. She needs someone who can assure her that being "normal" is totally overrated and encourage her to go after her dreams. (Thankfully, there's a very smart woman in the book who does just that, but there's always room for more of that kind of thing!)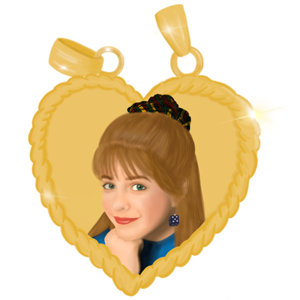 Clark Kent is a giant cinnamon roll, and even when Superman's out punching Nazis (which he does in this book) and saving the day, he's a genuinely sweet dude. In this incarnation, he's struggling with his own personal issues surrounding who he is and his place in the world. So he, too, could use someone to boost him up and assure him that who he is is absolutely OK and that he doesn't need to change to fit anyone else's opinions on who he should be.
Swoonworthy Scale: 3
This is an MG book with a young protagonist. But a certain cub reporter whose name rhymes with Shmimmy Smolson catches Roberta's eye.
And then there's Lois and Clark … but this story takes place somewhat early on in their relationship, pre-anything other than a working relationship.
Talky Talk: Truth Bomb
Superman Smashes the Klan, as one might expect from the title, is a book that deals with combating racism, in both literal and figurative ways. And although you might expect it to tone down the overt themes, since it's more MG than YA (I have seen it billed as both, though …), it absolutely does not. The racist characters in the book are blatantly so, using racist terms* and being open about their passion to make Metropolis a "pure" city. It's horrifying, as such stories usually are, but it's such an important—and sadly timeless—topic. And even though this book is set in the 1940s and is obviously a fictional account, the topics within are real and valid and remain issues to this day. Yang pulls no punches in calling these topics out, and I applaud him for how real and shocking this comic superhero story about a young girl is.
*The terms aren't the worst slurs, but they feel close enough. Any racist term is bad, full stop.
Arty Art: Period Piece
The artist team Gurihiru absolutely nailed the art in this book. It's full-color, but nothing is too bright, giving the art a muted feel that fits the historical time period so well. The characters are nicely diverse without having to resort to cultural stereotypes, and their Superman is absolute perfection, down to the curl of hair that hangs over his forehead.
Bonus Factor: Identity Issues
Although Superman Smashes the Klan is mostly about defeating racism, Yang does a great job of tying Roberta and Clark's identity issues into the mix. This book is so important on so many levels; the idea of kids reading about Superman, arguably the greatest and most famous of all superheroes, deal with insecurity and figuring where he fits in the grand scheme of life is mind-bogglingly awesome.
Bonus Factor: Secondary Characters
Lois Lane and Jimmy Olsen are great in this book, but it's the random little boy who is dead convinced that Superman smells like cotton candy clouds who absolutely stole my heart.
Bonus Factor: (Personal) History
At the back of Superman Smashes the Klan is an essay of sorts by Yang that dives into the history of racism, Yang's family history, and his history with Superman. It's a fascinating addendum to the story, and drives home how real this fictional account really is.
Anti-Bonus Factor: Racism
I've said it before, but I have to be clear: This is a hard book to read. It calls out a lot of historical prejudice and real issues America dealt with in the 1940s, but is also sadly and horrifyingly timely to what's going on in the world (in America) right now. I'm obviously highly complimentary of this book, but it's definitely one you might want to read first if you're thinking of giving this to kids (and read along with them to discuss).
Relationship Status: I've Got Feelings
You weren't the easiest to hang with, Book, but gosh you're important. You made me uncomfortable, you made me think, and you made me cheer. You're the real deal, and I can see us being close for a long time to come.
Literary Matchmaking
Superman: Dawnbreaker (DC Icons #4)
Matt de la Peña's Superman: Dawnbreaker also deals with the topic of racism and Superman's identity issues, but this time in modern-day Smallville.
FTC Full Disclosure: I received a copy of this book from DC Comics, but got neither a private dance party with Tom Hiddleston nor money in exchange for this review. Superman Smashes the Klan is available now.