Cover Story: Not Another Teen Cover
Drinking Buddy: More Mead!
Testosterone Estrogen Level: Summer Lovin'
Talky Talk: Huzzah!
Bonus Factors: Cast of Thousands
Bromance Status: Forsooth!
Cover Story: Not Another Teen Cover
While the photographer does do a good job of capturing Rowena's 21st Century/Renaissance crossover, we're once again not allowed to form our own mental image of the main character. On the other hand, I can totally see my fifteen-year-old self fruitlessly hitting on that girl.
The Deal:
When seventeen-year-old Rowena catches her boyfriend cheating on her…with a freshman…she's at a loss. She doesn't want to stay in town all summer where she might run into them, and waitressing at the local tiki restaurant doesn't really float her boat anyway. Her parents are breathing down her neck, insisting she do something to pad her college applications. To real schools. Not some silly art college.
And then she stumbles upon a want ad for a face painter at a Renaissance faire. Completely unaware of what a ren fest is, Rowena applies and is hired. But this means living in a tent for a couple of months, going without modern conveniences, and learning to do things the really old fashioned way.
Eh, it beats the mall.
Drinking Buddy: More Mead!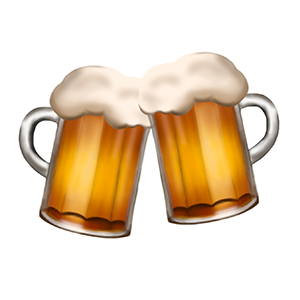 Rowena isn't an especially aggressive person, and sobs over her boyfriend rather than plotting revenge. And instead of telling her parents that she IS going to art college, she lets them plan her life. But when she's suddenly thrust into the unfamiliar world of the ren fest…when there are no parents or boyfriends to impress…when she can sit around the bonfire and drink homemade wine…that's when the likeable artist starts to show herself.
Testosterone Estrogen Level: Summer Lovin'
So the thing about Renaissance Faire hookups is they only last one summer, no questions asked. You enjoy them while they last, and you're left with the sweet memories. And Ro is determined to make some memories with Christian, the super hunky jousting champion. That'll show her jerk ex.
Plus, she makes a lot of new friends, including Suze, her tentmate, and Will, who does a 'crack the whip' act. Good ol' Will. The guy who immediately takes her under his wing, who listens to her problems, who helps her fit in. He's funny, charmingly nerdy (he's a freshman at MIT), and looks out for her. And he's not bad looking. So great that Ro has him to talk to when she's not chasing Christian.
I liked this book. When Rowena discovers what was in right front of her the whole time, Will realizes he was her second choice…and people don't like being treated like number two.
Talky Talk: Huzzah!
Renaissance geeks will get a big kick out of this one. The jousts, the magicians, the costumes, the pageantry. All the great things about the Middle Ages, without the disease, danger, and outdoor toilets. And Ro, with her painting skills, realizes that maybe there is another option besides business school.
This is an easy, fairly predictable book, but it's cute, especially for people who are into the whole armor and madrigal scene.
Bonus Factors: Cast of Thousands
Wettersten did a great job of creating a real Renaissance Faire out of a variety of characters. The tough yet sensitive female jouster. The surly cook. The married falconer and dress designer who live in a caravan. The hippie artist. Much better than the faceless rabble that populated real-life medieval times.
Bromance Status: Forsooth!
I had a great time reading about how things used to be. But like the real Faire, I like it in small doses. I've just become too attached to having toilet paper.
FTC Full Disclosure: I received no money nor ale for writing this review.