Cover Story: Tricksy
BFF Charm: Yes and Maybe
Swoonworthy Scale: -10
Talky Talk: Strong Bouquet, Weak Finish
Bonus Factors: Peter Pan, LGBTQ
Anti-Bonus Factor: Peter Pan
Relationship Status: Surprisingly Not-Great Blind Date
Cover Story: Tricksy
At first glance, it's just a Georgia-O'Keefe-ian tiger lily (I see what you did there), but when you look closely, it appears to be made of gauzy fabric and covering … what is that? A partial face in the corner? A girl under the fabric? I have no idea, but it's a pretty cover.
The Deal:
In the days before Wendy polluted Neverland with her girlish ways, Tiger Lily is the one who holds Peter Pan's heart. Awkward and something of an outcast within her own tribe, despite being the daughter of the shaman, Tiger Lily finds a place to belong with Peter and the Lost Boys. As turmoil starts to tighten its hold on Tiger Lily and her village, she escapes more and more often to Peter and the woods, but nothing lasts forever, not even in Neverland.
BFF Charm: Yes and Maybe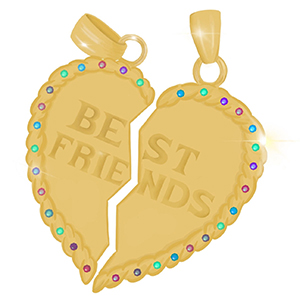 The story's narrated by Tinkerbell, whom I'd give a BFF charm to even if my son weren't obsessed with her. She's witty and sly, and retains the delightful bitchiness from the play, all while becoming more relatable. After all, none of her actions — and actions for which she unfairly takes the blame — are because of something as simple as petty jealousy.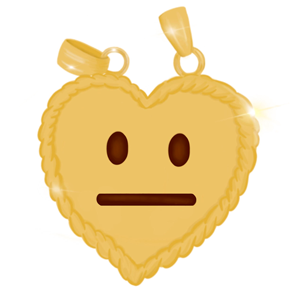 Tiger Lily's another matter. I do recognize the girl needs a friend in the worst way, but she's so damn uptight that I got totally frustrated. I wanted to shake her and point out all the different, VERY IMPORTANT THINGS she couldn't see, but as a mere reader, was as ineffective as poor, voiceless Tink.
Swoonworthy Scale: -10
More on this later, but here I will part ways with all the fans of this book to say the swoon does NOTHING for me. Mainly, it's because I HATE Peter Pan (the boy), so I have a hard time falling in love with him alongside Tiger Lily and Tinkerbell. Good riddance to bad rubbish, Tiger Lily. He's so unappealing, even for a fixer-upper, and I'm too old to put up with his early adolescent shit.
On a less personal level, I also found their love story difficult to buy. Tiger Lily's so distant from everyone, from her adopted father, the shaman Tik Tok (who is righteously awesome) to Peter himself, that I just didn't buy any sort of serious romance. She shows no love to Peter, so I felt like Tinkerbell's assertions of a great love between them were wishful thinking — it read much more like she was a convenient make out partner, with all they gave each other emotionally.
Talky Talk: Strong Bouquet, Weak Finish
When I started the book, I was absolutely enchanted. I loved the unusual narrator — Tinkerbell, who's an outsider but has fairy-ways of knowing what everyone is thinking. The setting was magical, the characters made me want more more more, the conflicts tied me in knots. But then things just lost steam. There was too much prancing in the woods while Rome (Tiger Lily's village) figuratively burned, and too many distracting subplots — subplots that would be interesting if allowed to develop more fully, but instead served mainly as breaks in the Peter-and-Tiger-Lily (non)action. By the end, I was just ready for the whole thing to be over, and that's a shame, because Anderson has a compelling idea and the prose really is beautiful. Her twists on the Peter Pan story, especially on bumbling old Smee, were clever, but I think the book just tries to do too much. Tinkerbell's voice, though, remains consistent and is a well-executed device (it could have gone so, so wrong).
Bonus Factor: Peter Pan
My two-year-old is OBSESSED with Peter Pan. He flips back and forth between playing Tinkerbell and playing Captain Hook — right now, he's Hook and I get to be Tink, but he got a set of fairy wings for Christmas that he didn't remove (except for meals, baths and sleep) for a month and a half. So needless to say, Peter Pan is big in our house right now. I loved the way Anderson played with the story, keeping some things the same, but changing or explaining a lot of others in ways that are definitely not canon — Smee is chilling, Hook is sad, the addition of Tik Tok is brilliant.
Bonus Factor: LGBTQ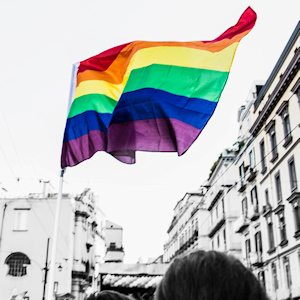 Tik Tok the shaman, Tiger Lily's adoptive father, is also a transvestite. He's lovely, and funny, and sweet and marvelous, and I HATE WHAT THEY DO TO HIM. It's one of the many tangled subplots, and the one I was the most interested in.
Anti-Bonus Factor: Peter Pan
You guys, I've never liked Peter Pan. He's a total asshole. "Girls talk too much!" and all that misogynistic bullshit that makes me want to pause the DVD player and deliver a lecture to my confused toddler every time that cartoon cretin opens his mouth, so maybe I shouldn't have read a book where he was the main love interest. Go figure. Anyway, I'm not a total idiot, so YES, I do realize he's supposed to be a boy who never grew up, and therefore still thinks girls have cooties, but that doesn't mean I have to like him.
Relationship Status: Surprisingly Not-Great Blind Date
Maybe I should call this "Sloppy Seconds", because I picked it up on the glowing recommendation of several people, all of whom were in puddles of tears after going out with this book, who left them as gutted and heartbroken as Peter left Tiger Lily as soon as Wendy showed up to priss around (and um, no, that's not a spoiler, unless you're totally unfamiliar with Peter Pan in any incarnation). The date started out great, but by the end, I was about to fake an emergency phone call to get out of it. And honestly, Peter's not the main reason — I've enjoyed douchey characters before — it was the abundance of interesting-but-not-explored subplots that just ended up cluttering up the main story, which wasn't compelling enough to stand above the more interesting subplots. Kind of like Downton Abbey lately.
FTC Full Disclosure: I received neither money nor cocktails for writing this review (dammit!). Tiger Lily is available now.